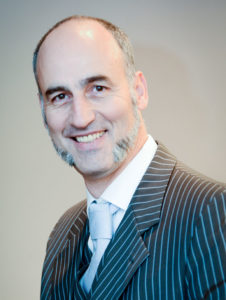 How can energy storage support the energy transition?
Energy storage is one of the most promising enabling technologies for a renewables-dominated system. Energy storage allows us to store excess energy and discharge it when there is too little generation or too much demand. There are many different types of technologies in development and on the market today: batteries, pumped hydro storage, thermal storage, flywheels, ultracapacitors, liquid air, compressed air, power-to-gas, and the list goes on.
What all storage technologies have in common is that they provide flexibility at different time-scales – seconds/minutes, hours, weeks, and someday, months – which will be essential to achieve a high share of renewables. Storage can help consumers increase their self-consumption of solar PV, or to generate value by providing flexibility to the system. Storage can help defer costly investments in transmission and distribution infrastructure, extending the lifetime of existing assets and helping grids function more efficiently.
Industrial consumers can install storage to reduce consumption peaks, which can entail costly charges, and to provide back-up power if there is a black-out. In addition, storage at any level can offer system and ancillary services, safeguarding the secure and efficient operation of the electricity system.
The transport, heating, and cooling sectors today depend on fossil fuels, but through electrification these sectors could run on clean energy with the help of energy storage. For instance, storage deployment could help support the roll-out of very fast charging infrastructure for EVs, particularly in areas with weak grids.
What is your view on the European Green Deal? How can energy storage support the Commission's objectives?
EASE fully supports the European Commission's ambitious proposal for a European Green Deal. We believe this policy is a huge step forward for Europe, and we are eager to support its success. EASE supports the target of net-zero greenhouse gas emissions in 2050, as well as an upwards revision of the 2030 targets.
Achieving these targets undoubtedly requires increased deployment of energy storage solutions, which can support a cost-effective transition by facilitating integration of high shares of variable renewables (vRES). Investing in energy storage research, demonstration, and deployment is essential to support the EU's global leadership in clean energy technologies.
Energy storage will support the energy transition across the entire EU and in particular, has the potential to facilitate the transition of industrial, coal, and energy intensive regions (since existing infrastructure can be upgraded or complemented with energy storage solutions), and islands (where energy storage allows reducing the use of costly imported fossil fuels).
This is why we believe energy storage should be a central element of the different actions that will be taken in the next two years to deliver on the European Green Deal, from the Just Transition Mechanism proposal to the smart sector integration strategy. We hope that European policymakers will take a technology neutral approach, considering the contribution of all different energy storage technologies rather than choosing winners and losers.
What is your view on the Clean Energy Package and how it will impact the energy storage sector?
EASE worked very hard with the support of its members to advocate for the role of storage before the first draft of the Clean Energy Package (CEP) was presented by the Commission. We are happy with the result: the CEP – the biggest ever package of EU legislative and non-legislative measures in the energy sector – is undoubtedly positive for the storage sector.
By establishing a binding renewables target of 32% by 2030 – along with targets for renewables in transport, heating, and cooling – the package sets a high level of ambition that can only be achieved with the widespread deployment of flexibility and sector coupling solutions such as storage.
Within the CEP, the recast Electricity Directive and Regulation tackle some of the most pressing challenges for storage technologies. They establish a definition for energy storage that covers all of the different technologies: pumped hydro storage, power-to-gas, power-to-heat, liquid air, batteries, supercapacitors, flywheels, and others. This technology neutral definition ensures that both current technologies and those that may be developed in the future are covered by the legislative framework.
Second, the Package clarifies the important issue of regulated entities owning and operating storage facilities. As a general rule, TSOs and DSOs should not own and operate storage, unless they are considered 'fully integrated network components'. However, in situations where there is no market party willing to build a storage device, the National Regulatory Authority (NRA) may introduce a derogation. Prior to the CEP, the lack of clarity on ownership of storage held back the development of storage devices; addressing this point therefore represents an important step forward.
The CEP also focuses on the evolving role of TSOs and DSOs: they must consider energy storage in their network planning and are encouraged to develop market-based tendering of flexibility services as an alternative to grid expansion. This will allow energy storage to access more revenue streams, building a more robust business case and creating a level playing field between the different flexibility options. The Netherlands has seen some promising developments in this area already, for instance with the launch of the GOPACS platform, a collaboration between TSOs and DSOs to create a market for congestion management.
In addition, the CEP emphasises the changing role of consumers in the energy system. Instead of being passive players in the energy system, consumers can choose to play an active role, deploying renewables and storage and participating in different electricity markets. The Package formally recognises the right of 'active customers' and 'citizens energy communities' to own and operate energy storage devices. These customers and communities should be able to offer the flexibility of their storage devices to the grid, including via aggregators.
Although the CEP is a significant step forward for the industry, there are some areas that require further work. The lack of long-term contracts for energy storage services is one concern; this can significantly hold back investments in the sector due to the lack of certainty regarding revenues. Another key issue is that grid fees, taxes, and tariffs applied to energy storage may be higher than on other devices, as storage is sometimes taxed when 'consuming' electricity and then again when 'generating' electricity. This point is not adequately addressed in the CEP, since taxation remains an EU Member State competence. In the Netherlands, the government has recently promised to address this question, which we see as very positive.
What is needed now is for all Member States to rapidly implement the CEP. More work needs to be done by Member States to incorporate storage in all of their policy measures surrounding decarbonisation – including in National Energy and Climate Plans.
Now that the general market design for storage has been set, we need to go much more into detail, at EU level but especially at Member State level, to clarify some of the tricky barriers that still block storage deployment. For instance, guarantees of origin for renewable energy that has been stored or transformed via power-to-gas is an important issue that would need to be addressed.
What are the main policy priorities for energy storage in the coming years?
The Clean Energy Package (CEP) was an important focus for EASE over the past several years, and we succeeded in having energy storage recognised for the first time in EU legislation as a key element of the energy system. Although the CEP is a significant step forward for the industry, it does not address all of the issues that are holding back storage deployment. For instance, energy storage will require at least some investment certainty in the form of long-term contracts for storage services. Yet the CEP limits the duration of balancing services, which could reduce investment certainty. This means that there are ever fewer longer-term revenue streams on which storage operators – and investors – can rely.
National governments must now lead the way in implementing the CEP, while EU policymakers can play an important role in sharing best practices and ensuring energy storage is duly recognised in other legislative files, e.g. energy efficiency, alternative fuels infrastructure, and the gas package.