Czech Presidency to the EU – Bridge between East and West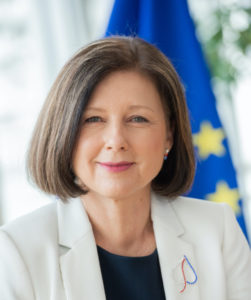 The Presidency of the Czech Republic falls on one of the most difficult periods in Europe's recent history. Russian bombs and missiles are destroying Ukrainian cities. Millions escaped to various EU countries. Millions of European citizens are under constant pressure of Russian propaganda and disinformation.
The impacts of the war are felt by everyone: skyrocketing energy prices, risks to food security and to the global and national political stability.
As Chancellor Scholz noticed recently in a speech in Prague, the centre of gravity in Europe is shifting to the East.
One thing is clear. The EU can face these challenges only if it acts united. Keeping the EU together is potentially the biggest task of the coming years.
The Czech Republic is the right country to preside over the Council of the UE, because it is a bridge between the East and West, it has empathy to understand different point of views and a diplomatic skills to navigate through the stormy waters and build compromises. The Czech Republic knows how to organise help and promote an ambitious enlargement policy for Ukraine or in the Western Balkans. It has the historical experience to know how to resist foreign lies and aggression, appreciates how fragile freedom and democracy is and how desperately we need to defend it.
As many of us have experienced authoritarian rule from Moscow before 1989, the Czechs understand well that the strength of democracy lies in its values and freedoms. We can promote democracy only by practicing it and demonstrating its advantages over authoritarian rule. Therefore, I truly appreciate the commitment of the Czech presidency to democracy and rule of law. The spirit of Presidency based on the legacy of Václav Havel proves it above all .
Already before this brutal and illegal aggression the times were challenging. Europe has been addressing digital and green transformation, while witnessing the rise of extremist political forces and risks of democratic backsliding. There are some systemic problems, not only in the EU, for instance when it comes to the rule of law, independence of judiciary or free and pluralistic media or huge waves of disinformation.
Therefore the EU adopted the European Democracy Action Plan, setting out a reinforced EU policy framework to strengthen democratic resilience. The Czech presidency will have a task to implement key elements of this plan.
Under this plan, we have already proposed some new laws, like transparency of political ads and the work on it in the Council needs to conclude fast, if we want to be ready for the next elections to the European Parliament.
But I also count on the Czech presidency to advance and rally support for evolving threats such as disinformation, especially online.
We see now how foreign information manipulation and interference is used as a strategic and coordinated tool by Russia to support its aggression against Ukraine – to get international support for its war and deflect blame from its violation of international law.
Online disinformation is a societal issue, ranging from foreign interference by malicious actors to an unhealthy and increasingly tribal information environment. From digital platforms that allow spread of conspiracies to misuse of targeted advertising for manipulative purposes or pure propaganda. Our European approach is therefore also complex. The European Democracy Action Plan lays out our ideas on digital literacy, societal resilience as long-term goals, on top of countermeasures to foreign interference and information manipulation.
The first rule we follow is what is illegal offline must me illegal online. We have a new legislation for that – the Digital Services Act.
However, we also want to go beyond regulation. We opted for the so-called Code of Practice. Complementing legislation, Codes can be more specific, detailed, flexible, involve other actors and invoke corporate responsibility.
The anti-disinformation Code is not only about big platforms, but also smaller ones, as well as the advertising industry, since there are also economic incentives in spreading disinformation. And everyone is free to join.
It is not about assessing the content and deciding right from wrong. We are looking at all aspects – actors, behaviour, and impact.
The Code will disrupt the financing and business model as it obliges the signatories to pay attention, to demonetise content that becomes viral thanks to tricks or that is illegal or harmful.
Then, the platforms will have to open up and show how this 'open market' is working in reality. They will have to provide data that will help us in Europe to understand what is really happening on these platforms when it comes to information manipulation. Thanks to this and the legal obligations in the Digital Services Act, researchers will have insights to help us better look behind the wall of algorithms.
The Code also takes concrete measures against manipulative behaviour used also as part of foreign information manipulation (like fake accounts, bot-driven amplification, malicious deep fakes) and establishes a stronger cooperation within the industry.
Finally, we want the users to be more in control, like holding an old-fashioned TV remote control. They choose the channel and programme.
We also want to look into new and innovative ways to battle disinformation, to use cutting-edge technologies and to help national authorities with the best knowledge provided by researchers and practitioners. Therefore, we supported the establishment of the European Digital Media Observatory, a pan-European network of hubs. One of them is also based in Prague.
Naturally, online platforms and technology are only part of the problem. The best antidote against disinformation is strong and pluralistic media. Such media are an essential pillar of democracy. This is why the Commission is taking steps to support journalists and media also across the EU.
A first priority is the safety of journalists. Journalists risk their lives to inform us. Some of them have already been killed while doing their job in Ukraine, covering Putin's war. But journalists do not only die in war zones. Journalists have been murdered here in the EU.
Therefore I urge Member States to implement the Recommendation of the Commission on the safety of journalists.
The Commission has also proposed legislation and recommendations to tackle abusive litigation against journalists – the so-called SLAPP.
As another important next step, we have proposed during the Czech Presidency a new media law – the European Media Freedom Act. The aim is to introduce legal safeguards at EU level to protect the independence of the media and media pluralism.
Media companies cannot be treated as just another business. They are essential for democracy. With this new law we want to ensure that there will be no political pressure on the media, especially the public media, that the ownership will be transparent and that the editorial decisions are independent.
The Czech presidency plays an important role in launching the discussion on this sensitive matter.
Václav Havel wrote: 'The natural disadvantage of democracy is that it is extremely tiring to those who mean it honestly, while it allows almost everything to those who do not take it seriously.' I am convinced that the Czech presidency will be tirelessly working on key priorities for Europe today and honestly upholding European democracy and our common values.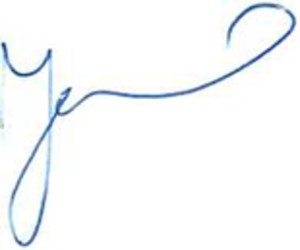 Věra Jourová, Vice-President and Commissioner for Values and Transparency