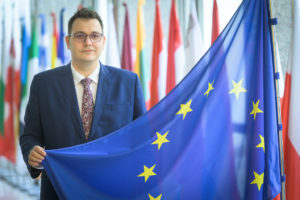 I am pleased that the Journal Général de l'Europe, a prestigious magazine praised in the European professional community, decided to dedicate an edition to our country for the 2022 Czech Presidency in the Council of the European Union.
I am convinced that the initiative will help us introduce the themes and goals of our presidency in the Council of the European Union. The initiative will increase the professional community's awareness of Czechia and show how we share various economic and social themes with the rest of Europe. The goal of the publication is to outline the political, economic, and cultural relations between Czechia and EU member states. We also want to show how Czechia is intertwined with the EU and how our cooperation has developed in the last decade.
This edition, intended firstly for European institutions, European representatives, and relevant political and socio-economic figures in the region, both on the national and European level, will be available for the entire duration of our Presidency.
I would like to thank the team from the Journal Général de l'Europe for the opportunity to draw the European community doser to the Czech outlook for our Presidency term.
Jan Lipavsky, Minister of Foreign Affairs of the Czech Republic