We adopt a landmark proposal of this Commission: our first ever legal framework on Artificial Intelligence. It is part of a wider package, which also includes a new coordinated plan with Member States, and a new Machinery regulation. This package presents our European approach to Artificial Intelligence.
---
European approach to Artificial Intelligence by Margrethe VESTAGER Remarks by the Executive Vice-President Margrethe VESTAGER, Commissioner for Competition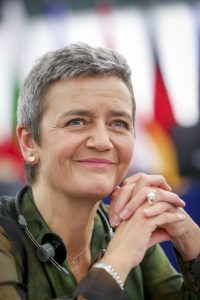 We adopt a landmark proposal of this Commission: our first ever legal framework on Artificial Intelligence. It is part of a wider package, which also includes a new coordinated plan with Member States, and a new Machinery regulation. This package presents our European approach to Artificial Intelligence.
It is the result of three years of work. In 2018, we launched the European AI Strategy. An "AI Alliance" of 4,000 stakeholders was gathered to debate the societal implications of Artificial Intelligence. And our High-Level Expert Group on AI developed Guidelines for Trustworthy Artificial Intelligence. This led to the publication of our White Paper on Artificial Intelligence in February 2020. The White Paper triggered a wide public debate and received more than 1,200 direct inputs, from all sides of our society, from large and small tech businesses to NGOs and universities.
Today, we aim to make Europe world-class in the development of a secure, trustworthy and human-centered Artificial Intelligence, and the use of it.
As we put it in our White Paper on AI, an ecosystem of trust goes hand in hand with an ecosystem of excellence. On the one hand, our regulation addresses the human and societal risks associated with specific uses of AI. This is to create trust. On the other hand, our coordinated plan outlines the necessary steps that Member States should take to boost investments and innovation. To guarantee excellence. All this, to ensure that we strengthen the uptake of AI across Europe.
Already today, Artificial Intelligence is bringing great benefits to our lives, and we've only seen the beginning of it. As we speak, it is saving lives thanks to better diagnosis. It is contributing to deliver on our Green Deal by helping farmers to optimise their resources. It is even supporting engineers to rebuild the Notre Dame cathedral in Paris.
Those examples all illustrate what we want AI in Europe to be: a force for progress. But to make that possible, we need to build trust in AI systems. We can only reap the full benefits of AI's societal and economic potential if we trust we can mitigate the associated risks.
To do so, our proposed legal framework doesn't look at AI technology itself. Instead, it looks at how AI is used, and what for.
It takes a proportionate and risk-based approach, grounded on one simple logic: the higher the risk that a specific AI may cause to our lives, the stricter the rules.
On that basis, we classify the use of AI into four different categories.
As in a pyramid, at the large bottom we find the great majority of AI applications that represent minimal or no risk at all. For instance, filters that recognise spam messages and block them from entering our inbox. Or in a factory to minimise the amount of waste to optimise the use of resources. Our legal framework allows a free use of such applications, without any restrictions on top of the legal rules that already exist to protect consumers.
A bit higher up the pyramid are the limited-risk uses of AI, such as a chatbot that helps us book a ticket or find the closest store to buy something we want. Those are also allowed but subject to transparency obligations. The aim is to make it crystal-clear to users that they are interacting with a machine.
Getting closer to the top of the pyramid, we find the "high-risk" uses of AI. This is the main focus of our framework. The uses are considered high-risk because they interfere with important aspects of our lives. We are for example talking about Artificial Intelligence that filter through candidates' curriculums for education and job applications. Or systems that will assess whether someone is worthy enough to get a mortgage from the bank. Or a software that is used in self-driving cars or medical devices, and which might bring new risks to our safety and health.
Those AI systems will be subject to a new set of five strict obligations because they could potentially have a huge impact on our lives.
1/ AI providers are required to feed their systems with high-quality data to make sure the results don't come out biased or discriminating.
2/ They also need to give detailed documentation about how their AI systems work, for authorities to assess their compliance.
3/ Providers must share substantial information with users to help them understand and properly use AI systems.
4/ they have to ensure an appropriate level of human oversight both in the design and implementation of the Artificial Intelligence.
5/ and finally, they must respect the highest standards of cybersecurity and accuracy.
At the top of the pyramid, we find those – limited – uses of AI that we prohibit altogether because we simply consider them unacceptable. It is AI systems that use subliminal techniques to cause physical or psychological harm to someone. For example, in the case of a toy that uses voice assistance to manipulate a child into doing something dangerous. Such uses have no place in Europe. We therefore propose to ban them.
And the same prohibition applies to AI applications that go against our fundamental values. For instance, a social scoring system that would rank people based on their social behaviour. A citizen that would violate traffic rules or pay rents too late would have a poor social score. That would then influence how authorities interact with him, or how banks treat his credit request.
It only makes sense to propose rules that actually can be enforced. So the proposal also contains provisions on how compliance with these requirements will be ensured.
National authorities will be responsible for assessing whether AI systems meet their obligations. Each within its own competence. It will be for Member States to identify which national authority is the best placed. For example, obligations concerning privacy would be assessed by national data protection authorities, whereas unsafe products would fall within the remit of market surveillance authorities, they would be the one to decide to remove such products from the market.
Sanctions will apply in case of persistent non-compliance. As such, an AI provider that would not comply with the prohibition of an artificial intelligence practices can be fined up to 6 per cent of its yearly global turnover.
One specific use of AI fits in both the high risk and the prohibited categories. It is remote biometric identification. Biometric identification can be used for many purposes. Some of them are not problematic. For instance, when it is used at border controls by customs authorities, or whenever we are asked to sign with our fingerprints or by face recognition.
In our proposal, we focus on remote biometric identification, where many people are being screened simultaneously.  We treat any use of it as highly risky from a fundamental rights point of view. That's why we subject remote biometric identification to even stricter rules than other high-risk use cases.
But there is one situation where that may not be enough. That's when remote biometric identification is used in real-time by law enforcement authorities in public places. There is no room for mass surveillance in our society. That's why in our proposal, the use of biometric identification in public places is prohibited by principle. We propose very narrow exceptions that are strictly defined, limited and regulated. Those are extreme cases such as when police authorities need it in search for a missing child.
Altogether, this legal framework shapes the trust we must build if we want people and businesses to embrace AI solutions.
As defined in our strategy on Europe's digital future, an ecosystem of trust goes together with an ecosystem of excellence. For Europe to become a global leader in trustworthy AI, we need to give businesses access to the best conditions to build advanced AI systems.
This is the idea behind our revised coordinated plan on Artificial Intelligence.  It coordinates the investments across Member States to ensure that money from Digital Europe and Horizon Europe programmes is spent where we need it the most.  For instance, in in high-performance computing or to create facilities to test and improve AI systems.
We also identify high-impact sectors where the European Commission, Member States and private actors join their efforts to accelerate the development of critical AI. That's for instance in the green economy. Today, we are working to improve smart sensors to help farmers produce more food, more sustainably and save money at the same time. They can do so by growing the right crops in the right place and at the right time, using dedicated algorithms.
Finally, a new Regulation for Machinery Products will be put forward to adapt our safety rules to this new generation of AI products and services.
To conclude – as always when we propose regulation, time matters. Today also. Europe may not have been the leader in the last wave of digitalisation but it has it all to lead the next one. It will be built on industrial data. And it will bring Artificial Intelligence into industries like manufacturing, clean energy and healthcare – where Europe excels. So, we must make sure to get it right, as soon as possible. So, no matter how fast technologies evolve, AI is always aligned with who we are and what we stand for.
---
Czech perspective on Artificial Intelligence and its role in modern society Mr Ivan Bartoš, Deputy Prime Minister for Digitalization and Minister of Regional Development of the Czech Republic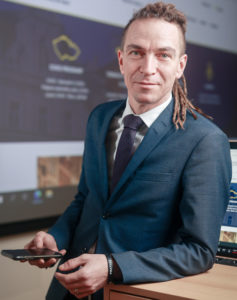 Artificial intelligence in our daily lives
Modern technologies are progressively becoming an integral part of our everyday lives. Although we are often unaware of it, many devices or virtual services are now powered by the key emerging technology of artificial intelligence (AI).
For example, we can find AI in various mobile phone applications, smart TVs, autonomous cars, voice assistants, web search engines, translation software, social networks that select posts for us, or streaming services that recommend content based on our preferences. AI now even writes novels and plays. This is not an exhaustive list – we can say that today, AI can be found virtually anywhere, where a given product is able to create, modify, decide, predict, learn or otherwise influence its environment with some degree of autonomy based on the data that it collects.
The benefits and challenges that AI brings
On the one hand, AI undoubtedly contributes to modern society moving forward. By analysing large amounts of data, it can see connections where the naked eye would struggle to do so. It can predict patterns of behaviour, facilitate decision-making, choose an effective way to achieve a given goal. It helps us save the precious time that we have and makes us more effective.
On the other hand, the phrase "with some degree of autonomy" raises several questions that have been already  heard in society. What if the AI misjudges something and causes damage to property or injury to a person because the data which the AI would make its decision on would be incomplete or contain errors? What if the AI favours one group of people over another because it was trained on data that contained some stereotypical biases? What if useful and relatively harmless AI-based software would be used for purposes that European society cannot identify with?
These are also challenges associated with AI that we need to address, such as ensuring that the technologies that we use are safe and trained on quality datasets that do not lead to discrimination against people. Further, ensuring that AI technologies do not misuse personal data to manipulate it through subliminal techniques and do not inappropriately invade people's privacy. It should be guaranteed that the same rules are observed in the physical and the digital space.
Response to the challenges of AI
The European Commission is aware of the potential of this technology and the possible risks that it may pose. Therefore, in April last year, after several years of discussions with the Member States, experts and other stakeholders, the Commission came up with the world's first-ever proposal for regulating artificial intelligence, the so-called AI Act. Unlike the regulation of digital services on the Internet, now we face challenges in real-time.
The aim of this proposal is, therefore, to provide clear and consistent requirements and obligations under which AI systems can be marketed, operated or used so that they are trustworthy, transparent and operate in accordance with EU values and fundamental rights. The European Commission is seeking to maintain its technological leadership while at the same time taking advantage of the importance of the European internal market to create legislation that will sooner or later apply to the whole world.
The AI Act focuses primarily on the risks associated with AI systems and sets out a four-tier scale of risks based on the degree of interference with human rights. Although the draft regulation contains a wide range of rules and obligations along the entire AI value chain, it will ultimately cover only around 15% of the riskiest systems which can potentially have a high impact on humans if malfunction. Certain types of AI systems that are contrary to EU values and principles are proposed to a complete ban in the EU.
The draft regulation is not only about creating an ecosystem of trust and legal certainty but also about fostering an innovative environment through so-called regulatory sandboxes in which innovative AI applications can be tested. Regulatory sandboxes are also an important supportive tool for SMEs and start-ups.
Importance of AI for Czechia
AI and the proposed regulation are truly essential topics for Czechia. Being a middle-sized and export-oriented country with a long industrial history, we are fully aware of the importance of AI technologies for our society and economy. Its use is key in future development and strengthening competitiveness not only at national and European but also at a global level. Czechia's ambition is to become an innovation leader in Europe and to be at the centre of the cooperation of the best scientists and developers in the field of AI.
Czechia is a technology-oriented country with top scientists, research institutions and successful technology companies and start-ups. Among other things, in order to foster digital innovation in Czech regions,  there are nine fully operational Digital innovation hubs (DIHs) and additional four are to be prepared, while six of the existing hubs have been appointed to join the European Digital Innovation Hubs network. Following the 2019 Czech National Artificial Intelligence Strategy (NAIS) and the European AI strategy, Czechia supports the AI Testing and Experimentation Facilities (TEF) aiming to optimise development and deployment of AI. Experimenting and testing state-of-the-art technologies in a real-world environment is an important step in bringing new technologies to market, where the TEF should play a key role in AI testing in important economic and societal sectors. Equally, Czechia in its digital innovative ecosystem endorses top-class research at the AI Center of excellence.
According to a recent study prepared for the European Commission, Czechia ranks at the top in Europe in the implementation of AI technology in companies. The proportion of enterprises having adopted at least one AI technology is 61% in Czechia. The adoption of two or more technologies is also highest in Czechia with 40%. The use of this cutting-edge technology helps Czechia to become an innovative economy and to support national companies and further economic growth.
One of the objectives of the NAIS is to support digital transformation, especially regarding the development of start-ups and SMEs, which are the backbone of the Czech economy. The basis of this support is the transfer of technology and innovation from R&D directly to SMEs, the financing of high-tech innovation and the development of new brands and businesses with a global reach. It is therefore essential to create conditions for responsible and trusted AI on the European market that ensure a transparent, predictable and secure environment and that encourage research and innovation, while ensuring shared European values and protection of our fundamental rights.
Czechia's view on the regulation of AI
Czechia considers the proposed AI Act to be ambitious and bold. Its outlined objectives and principles are broadly in line with how we would envision such a regulation, particularly in terms of a risk-based, and human-centric approach. Yet, at the same time, we aim to refrain from burdensome overregulation that would put innovative European businesses at unnecessary risk. The right balance between innovation and regulation is what we are seeking for.
For us, it is important to create harmonised rules that facilitate the development, operation and free movement of AI services and products in the EU internal market and encourage the competitiveness of this dynamic sector. Following the objectives of the 2021 review of the Coordinated plan on AI, we are determined to contribute to the EU's efforts to become a global leader in this field.
However, we must not forget to keep our aims consistent with the principles of the protection of fundamental rights, health and safety. We firmly support the prohibition of certain AI practices, in particular, social scoring and systems using subliminal and manipulative techniques. There is no place for such practices in the European society.
The regulation should not hinder fair competition and unduly restrict scientific cooperation with our partners from third countries, such as the USA, the United Kingdom, Israel, South Korea and others. We believe that engaging in a close international cooperation is truly beneficial, especially, when it comes to AI development, fostering common standards, mitigating potential challenges or sharing experiences among developed democracies. In the context of research and development and market introduction of AI systems, we are keen on setting favourable conditions for the use of regulatory sandboxes, especially with regard to SMEs and start-ups.
Our interest is that AI should be credible, safe, responsible and non-discriminatory. We emphasize safety, protection of consumers and their rights, and privacy. In some respects, we see the scope of the proposed regulation and the definition of the AI system itself as too broad, which could limit existing tools (e.g. of law enforcement authorities) and systems that do not pose a high risk.
In view of the upcoming Czech Presidency of the Council of the European Union in the second half of this year, we see the negotiation of the AI Act as an important agenda that we intend to intensively focus on in the Telecommunications Council . Assuming the honest broker role, we are ready to seek the well-balanced consensus of the Member States on sensitive issues.

---
Artificial Intelligence in a Digital Age – understanding knowledge as our common good! Manuel Heitor, Minister for Science, Technology and Higher Education, Portugal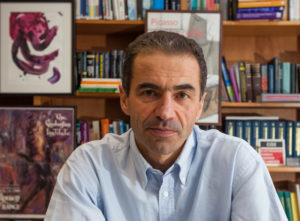 Data science and artificial intelligence (AI) are changing our lives for the past few years and the revolution they are provoking tend to be exponential. Some sixty years after the first scientific papers on AI have been published, there are innumerous knowledge-intensive busines services being developed, but the digital transformation of the public sector is also ramping up at unprecedent levels.
Examples include data handling and analysis in public health, land register and sustainable land management for fire prevention, biodiversity management, protection of space assets, data analysis for consumer protection, or accident and disaster prevention, among many other areas of critical relevance in the public domain and public-private interactions (e.g., www.incode.pt).  On the one hand, states as political authorities are designing policies to protect citizens from AI-related harms and risks, whilst on the other hand public administrations have shown a clear interest in using AI-enabled systems and technologies in order to improve their processes, services and policies. It is under this context that the experience of the Portuguese Initiative on Digital Sills, INCODE.2030, has shown that it is becoming critically relevant the need to foster research of public interest among the AI research communities in close cooperation with public administration.
Understanding knowledge as our common public good will allow citizens to be an integral part of future developments and will drive policy-makers to better understand how AI and data science can be used and further developed to make public services more effective and deliver seamless services, cutting down on digital bureaucracy. In addition, it will drive new policy options targeted to enhance the governance and regulation of AI in the public sector, aimed at ensuring high standards of conduct across all areas of public sector practice, promote public sector effectiveness and deliver better service to its users.
This is because AI has the potential to significantly contribute to the problem solving of long-standing issues in the public sector, such as large unmanageable caseloads, administrative burdens, delays in service delivery and language barriers including automated working processes, as well as improved decision-making and service quality. However, the associated risks and challenges are relatively unknown, potentially threatening the secure and successful implementation and application of AI at large. The reliance of AI developments -in terms of design, production and even management- also poses a challenge for upholding transparency and accountability standards in the public sector.
Against this background, pilot projects to foster the adoption of AI-enabled innovations in the public sector through public-private interactions are critically relevant  to support redesigning governance processes and policy-making mechanisms, as well as to improve public services delivery and achieve a responsible combination of new, large data sources with advanced machine learning algorithms. Three critical examples include:
Sustainable land management for carbon neutrality
Moving towards carbon neutrality will depend, above all, on the way we will be able to guarantee that all civil protection services, forest guards, public and private land users and actors (including municipalities and land governance institutions, as well as firms and individual land owners) have access and are equipped with adequate systems for sustainable land and integrated forest fire management based in very high resolution satellite-based Earth Observation system fully integrated with advanced Information systems, Artificial Intelligence methodologies and high performance computing capacity, as well as user-friendly computer interfaces, to effectively support sustainable land management and guarantee fire prevention.
This has been promoted by the Portuguese Space Agency in close cooperation with other European authorities in fire prevention and land register in order to contribute to:
monitoring forest biodiversity and decrease the likelihood of extreme and severe fire events;
support forest fire risk governance and management mechanisms to minimise the impact of forest fires in by 50% in 2022 and 85% by 2025, as compared with 2021;
monitor fuel management effort in wildland/rural urban interface and in forest areas, risk assessment and support real time fire risk monitoring and exposure of highly sensitive area; and
support law enforcement operation towards compliance of fuel management regulation around building and critical infrastructures and support a flexible tasking of surveillance and suppression resources considering risk and uncertainty, encapsulating intra-spatial and temporal variability.
Again, understanding the triangulation of new knowledge, institutional innovation and new observation methods will be critically relevant because:
forests can play different roles in the carbon cycle, from net emitters to net sinks of carbon, because forests sequester carbon by capturing carbon dioxide from the atmosphere and transforming it into biomass through photosynthesis. Sequestered carbon is then accumulated in the form of biomass, deadwood, litter and in forest soils. Release of carbon from forest ecosystems results from natural processes (respiration and oxidation), as well as deliberate or unintended results of human activities (i.e. harvesting, fires, deforestation).
Forests and their role in the carbon cycle are affected by changing climatic conditions. Evolutions in rainfall and temperature can have either damaging or beneficial impacts on forest health and productivity, which are very complex to predict. Depending on circumstances, climate change will either reduce or increase carbon sequestration into forests, which causes uncertainty about the extent to which forests are able to contribute to climate change mitigation in the long term. Forest management activities have the potential to influence carbon sequestration by stimulating certain processes and mitigating impacts of negative factors.
Forest ecosystems in the European Union, for example, play multiple significant roles, including carbon sequestration. It is estimated that the forest biomass in the EU27 countries contains 9.8 billion tons of carbon (tC). The total CO2 emissions of the EU27 countries in 2004 was 1.4 billion tons of carbon. This means that the amount of carbon emitted every year by the EU27 equals to nearly one-seventh of the carbon stored in the EU27 forests. As a result, the value placed on forests in the EU can be seen as a viable way of mitigating GHG emissions through carbon sinks and sequestration.
Overall, improved public services coupled with public-private interactions on sustainable land management depend on a responsible combination of new, large data sources with advanced machine learning algorithms oriented to:
assure the monitoring of CO2 sequestrated in soil and vegetation through a very high resolution database, aiming for a sustainable forest, contributing for an effective 55% reduction of CO2 emissions by 2030 and full carbon neutrality in 2050; and
promote a new market for very high resolution (i.e. submetric) satellite-based Earth Observation systems fully integrated with advanced Information systems, through revised legal systems imposing that all municipalities and land governance institutions, as well as firms and individual land owners, are properly equipped with high resolution, space-based fire prevention and sustainable land management systems.
But these goals can only be achieved through a concerted action oriented to promote:
Advanced Information systems and Artificial Intelligence methodologies: on-line forecast/AI modelling of "fire risk level" with a capacity of 90% accuracy prediction over 3 days in advance and the necessary release of early warnings, together with on-line capacity for dynamic forecast of carbon cycle and the prediction of levels of carbon stock and sequestration into forests; Machine learning algorithms crossing information from different sources and types, to accelerate land identification;
High performance computing capacity: capacity for on-line weather forecast and massive calculations of soil parameters and levels of carbon sequestration.
Providing users with a decision support system that, through probabilistic risk modelling and scenario planning trade-off analysis, using the best available information (submetric resolution and near real-time data of weather conditions and land use and landcover) and processing capacity, allows practitioners to prioritize investment decisions regarding landscape planning and fuel management at national, regional and sub-regional scale. The core value of such a decision support tool, resides in using a quantitative wildfire exposure assessment to map, compare, and inform management priorities in vast areas.
Interoperability platforms that enable better land management by providing information from landowners but also from central administration (fostering the "once only" principle) and municipalities.
Preserving coastal areas
Europe has the world longest continental length of coastal areas, which provide accommodation and living conditions of about 40% of European population (i.e., over 160 million people). It is under this context that the Atlantic International Research Center (AIR Centre; www.aircentre.org ) is promoting an open observation platform for new business development making use of an integrated advanced information system, including a dedicated low-orbit satellite constellation, different types of in-situ sensors and new AI-based functions. It is the only sustainable way to provide capabilities contributing to the socio-economic development of a sustainable European "Blue economy".
It is designed as a user-oriented, research-driven platform bring together key strategic partners operating in the Atlantic, the Artic, the Baltic and the Mediterranean to guarantee a deep understanding of space-climate-oceans interactions through a new generation of optical sensors with a spatial resolution better than 1 m and in future reaching down to 1 cm and an adequate temporal resolution based on fully continuous, on-line images.
This is because, knowledge of seas and oceans is proving increasingly important in solving the keys of climate modelling and future climate predictions. Environmental protection and climate adaptation and resilience are already strategic topics for coastal areas maritime regions. The use of space technology, in particular all types of Earth observation data and applications, is an essential element for the development of activities and research in this area. From an environmental point of view, oceans and seas are key for monitoring and understanding climate change and their balance is under significant threat from pollution.
From an economic point of view, the relevance of emerging forms of the "blue economy" are important in that their conditions impact the transportation sector, energy sector, and food sector. As a source of limited (and often threatened) resources subject to exploration interests from many parties, a fair allocation and oversight can be achieved with proper monitoring and inspection mechanisms in place. Tourism related to maritime activities is also expected to grow with a challenge to keep it eco-friendly.
From a safety and security point of view autonomous shipping, piracy and smuggling are all elements of importance, as well as system alerts for threats such as tsunamis and other extreme weather conditions that can pose danger to coastlines and recreational navigation. For the latter, services associated with Search and Rescue are expected to have a higher demand and include more sophistication and inter-operability between space and terrestrial/maritime means.
Coastal zones are among the most productive areas on Earth, providing a wide range of valuable ecosystem services to populations and wildlife. These areas are being severely threatened by both anthropogenic impacts (e.g. pollution, physical changes, loss of habitats, urban sprawl) and environmental changes (e.g. sea level rise, water temperature increase, coastal erosion, ocean acidification).
The total value of the services produced by marine and coastal ecosystems is valued at USD$ 29.5 trillion per year. But ocean and sea health is more than wealth.
A consideration and critical appraisal of these challenges and risks, which can be technological implementation-related, legal-regulatory, ethical, and social in nature, is mandatory for a responsible, secure, and expedient approach to AI. Overcoming these challenges and risks will be decisive for the future success and acceptance of AI in the public sector and society.
Protection of space assets in the era of "New space"
The consequence of the changing economic environment of space activities is a strong increase in the number of satellites in orbit, notably with the development of so-called mega-constellations and the emergence of "New Space". The cost of sending satellites into space is continuously decreasing, notably due to the use of re-usable launchers and the development of micro-launchers. At the same time, the development of small satellites is lowering the price tag to take payloads into space. This has attracted venture capital given that the potential return on investment is growing.
Since the beginning of the space race, about 6,000 launches have put in orbit 11,800 satellites of which 4,550 are currently operational[1]. It is estimated that more than 20,000 additional satellites will be launched in the next ten years[2]. This growing number of satellites increases the complexity of space operations and makes it impossible to safely operate a spacecraft not taking into account other spacecraft.
In addition, the rise in number of satellites and space traffic activity increases the volume of debris generated and the risk of collisions. Already today, there are around 128 million pieces of debris smaller than 1cm orbiting Earth, and approximately 900,000 pieces between 1 and 10cm. The current count of large debris (defined as 10cm or larger) is 34,000[3].
Following the recently adopted Agenda 2025 of the European Space Agency (ESA) through the "Matosinhos Manifesto" (November 2021) and the European Commission Communication of February 15, 2022, Space is clearly increasingly contested, threatening the security and resilience of space assets and highlighting the urgent need for international discussions to agree on and implement norms of responsible behaviour in outer space by state and non-state actors. Especially in the area of outer space around Earth that includes all orbits below 2,000km (i.e., Low Earth Orbit – LEO), and is the home of the International Space Station and of thousands of other satellites, is rapidly becoming a hazardous area due to space debris and inoperable spacecraft orbiting at very high speeds.
The development of automatic collision-avoidance services in space and the use of artificial intelligence will to cope with the increased number of space objects.
[1] Source: Eurospace. More than 470 spacecraft were launched every year in 2017, 2018 and 2019, while only 110 spacecraft were launched on average per year between 2000 and 2013
[2] An indicative list: Space X Starlink, Amazon Kuiper, the success of One Web, Boeing V-band, Iceye, Kepler, Telesat LEO, Spire, Theia, etc.
[3] Source: ESA
---
Europe is facing the "dilemma of two contradictory challenges" in relation to AI Cédric O, Secretary of State in charge of the Digital Transition and electronic telecommunications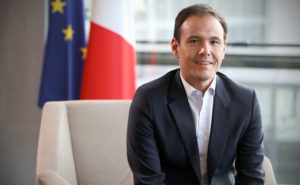 There is a parallel between France's priorities during its Presidency in the field of digital and technological technology and the excellent report by MEP Axel VOSS on Artificial Intelligence.
Europe is caught in a technology dilemma. It is on a form of crest line that it must seek to implement its particular approach regarding technology and particularly that of Artificial Intelligence.
I speak of a dilemma because we are faced with two injunctions, in a way contradictory.
The first injunction concerns Europe's lagging behind in innovation and technology, and I can give just one figure, if we take the 10 largest companies in the world, 8 are in the technology sector, 6 did not exist 25 years ago and none is European.
The European technological challenge comes first from this.
Because it has technological consequences, it has economic consequences and it has democratic consequences, whether technological and economic sovereignty precedes democratic sovereignty.
In our everyday life this translates into the prevalence of Anglo-Saxon tools, to communicate, to maintain social relations, to move us, to seek information. If we want to ensure that European values prevail in the World, and have the choice, then the first thing to do is to focus on catching up.This is true for technology and even more true for artificial intelligence.
In this area the lead taken by the very large American and Chinese companies is excessively important, except in the B to B areas where we can still play widely. However, in the B to C domains, the size of the data lakes accumulated by American and Chinese companies, the exponential effect of the accumulation of this data, puts us in a situation where we are lagging behind.
The second injunction concerns regulation, there is currently in Europe, in the World a tension around the consequences of this technology, fears, sometimes justified sometimes unjustified, but we must consider that there is a democratic doubt, a doubt in our populations about how our societies evolve.
We saw at the heart of what happened, with Brexit, with the yellow vests in France, with the events in the United States-United, that the fear of the consequences of technology and artificial intelligence in particular in our daily lives is today one of the elements of the democratic malaise that we have in Europe.
And if I had to draw a parallel with what happened during the mechanization period at the end of the 19th century-early 20th century when the train appeared, for the first time people had to get into vehicles that they didn't understand
which created fears, until the public authorities created standards, regulated and standardized train travel. In a way we have to do exactly the same thing. It is in this tension that the solution must be found, and I believe that this is at the heart of Axel Voss' report on the European regulation of artificial intelligence.
Yes, we must regulate, but we must always regulate, keeping in mind, as the report Europe is on the loosing side of AI today states, that the main issue we are facing is innovation.
If we go into the challenges of regulating artificial intelligence, I would like to mention a few.
At this stage France during its Presidency will do its work to advance the discussions within the Council and in resonance within the Parliament, I believe that the Regulation has today the right approach because it has an approach to risks, we can't bag all the AI systems, depending on the protocols used, depending on the use cases, these are not the same risks and we must globally advance this capacity within our legislative corpus to integrate elements of code and technological protocols, technological protocols are not a whole, they ask extremely different questions depending on their design.
I therefore think that the Commission's proposal for a regulation is balanced.
One of the main challenges we will have with the regulation of artificial intelligence, and it is very related to the question of innovation, is the question of the implementation of this regulation with two main challenges:
The ability to maintain a single market, we must learn from what has not been entirely successful in previous regulations, as a regulation so important for the competitiveness of the European Union, there can be no establishment that is not extremely unified throughout the territory of the European Union because this could create differences in competitiveness that are prohibitive in this area.
And the second thing we need to be able to respond to is…,
it is legitimate for Europe to set conditions, for example on the way artificial intelligence algorithms are managed or developed, but this has consequences in terms of trade policy because, if we consider that a European company must have legitimate constraints to develop such and such an algorithm, then we must assure this European company that an algorithm developed under different conditions on the other side of the Atlantic or in Asia cannot access the European market, Otherwise we will create a crowding-out effect of European algorithms and European companies that may be extremely complicated.
I believe that we have an extraordinary opportunity to continue to shape technology and the technological world in the image of Europe's values, that this regulation has come, that it has the right approach, but that the question of its implementation will be one of the challenges that will still be before us.
---
State of play on AI and cooperation from the perspective of the Czech Republic Ing. Petr Očko, Ph.D. Deputy Minister for Digitalization and Innovation, Ministry of Industry and Trade of the Czech Republic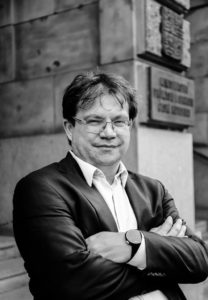 Artificial Intelligence: economic and strategic benefits
 The COVID-19 crisis has shown us that artificial intelligence and digital technologies were largely able to mitigate the socio-economic impact of the pandemic. And especially artificial intelligence is one of the key emerging technologies which can determine the future position of the European Union in the world economy. Flourishing artificial Intelligence (AI) ecosystem and Artificial Intelligence Act belong to the top of Czech Presidency´s priorities. The word "Robots" which celebrated 101st anniversary this year comes from the Czech Republic, firstly used in the sci-fi dark play R.U.R. written by the Czech writer, Karel Čapek whose brother a well-known painter Josef Čapek invented it. It was already more than just mechanical machinery at the time – it was a completely new sort of technology with a great potential which currently plays an important role in the twenty-first century.
The Czech Republic as a middle-sized export-oriented country has a long historical tradition in industry, defence, and security sectors for which the applications of artificial intelligence are crucial. The Czech Republic is home to numerous innovative start-ups, companies, and scientific centres in this field and supports innovation that will improve companies' competitiveness on international markets.
The Czech Republic believes that the EU should focus on startups and small innovative companies with global potential to keep our countries technologically leaders in the world digital race. To be competitive in today's world, the Czech Republic is of the opinion that it is our task to make legislative framework business and innovation friendly, becoming future proof regulatory framework in the digital. At the same time for the Czech Republic is crucial to refrain from overregulation that exposes the openness and innovativeness of European businesses to an unnecessary risk. These main goals were supported in the Position Paper "Innovative and Trustworthy AI: Two sides of the same coin" endorsed by Denmark, Belgium, the Czech Republic, Finland, France, Estonia, Ireland, Latvia, Luxembourg, the Netherlands, Poland, Portugal, Spain, and Sweden in 2020.[1]
Cooperation in Artificial Intelligence at the international scene
However, it is also essential that solutions based on artificial intelligence also respect human rights, fundamental freedoms, and democratic values. The Czech Republic adopted National Strategy on Artificial Intelligence (NAIS) in 2019[2] which among other goals supports research and development of responsible and trusted AI along with the principles and values of the European Union and one of its objectives are to engage in international cooperation, initiatives, and organizations to support the AI development while mitigating potential challenges, as well as to share experiences among democratic and liberal nations.
Czechia is in line with the 2021 review of the Coordinated Plan of Artificial Intelligence objectives so that the EU will become a global leader in this area. The Czech Republic supports close cooperation in AI to set and foster common standards and stresses the responsible development and use of AI at the different international organisation's fora such as the EU, OECD, the UN, the Council of Europe, GPAI[3] etc. Parallelly, the Czech Republic seeks to promote open strategic autonomy and cooperation with foreign countries to maintain fair competition, resilience, and innovation in the European economy. Moreover, it is essential to enable research and innovation cooperation with developed and like-minded countries, such as Israel, Switzerland, the United Kingdom, South Korea, and the United States of America.
The Czech Republic welcomes the launch of structured discussion with the United States on artificial intelligence under the Trade and Technology Council and we are looking forward to ambitious results of this cooperation. We believe that the European Union and the United States of America could build a valuable strategic partnership that would support the scaling of AI capabilities and strengthen the liberal democratic rules.
The European Union Debate
 Since 2017, the Czech Republic has taken a few steps to address legal aspects of AI at both the national and the international level e. g. at the United Nations Commission on International Trade Law (UNCITRAL).  That is why it will be an honour for the Czech Republic to chair negotiations on the Commission proposal for a Regulation on laying down harmonised rules on Artificial Intelligence (Artificial Intelligence Act)[4] so called Artificial Intelligence Act at the Council of the European Union which was published on the 21st of April 2021. In the Council, the proposal has been discussed at the Working Party on Telecommunications and Information Society. The analysis of the AI Act was started during the Portuguese Presidency, was continued under the Slovenian Presidency and currently the French Presidency has followed with the negotiation. Home Affairs ministers also discussed the AI Act from the perspective of law enforcement In the European Parliament, the proposal was finally assigned to two Parliament´s committees on civil liberties (LIBE) and consumer protection (IMCO). Many stakeholders expressed their position on the AI Act from business associations, NGOs, human rights organisation, consumer protection association, small and medium enterprises (SMEs), startups, academic sphere, and others. It is evident that the palette of opinions on the AI Act is diverse and colourful.
Impact on innovation and SMEs
The Czech Republic is glad to play the role of the honest broker during its EU Council presidency in the second half of 2022 and is determined to find a well-balanced compromise. Czechia generally supports main objectives and principles of AI Act such as human centric approach and ensuring protection of fundamental rights, health, and safety. The Czech Republic supports the AI Act ban on certain practices in the field of AI, in particular the ban on the creation of so-called social score systems and systems that may unknowingly influence human behaviour and emotions.
The Czech Republic is very sensitive to striking the right balance between innovation and regulation. Thus, regarding AI Act it is necessary to support innovation, particularly for SMEs and start-ups to be competitive in developing artificial intelligence solutions in the EU. It is essential to have a predictable, transparent, and fair legislative framework. Regarding innovative environment, the Czech Republic supports the use of regulatory sandboxes, which will enable testing of AI systems and targeted and safe development of innovative AI systems. Standardized best-practice procedures, sufficient information and necessary qualifications of relevant national competent authorities need to be ensured. It is necessary to take SMEs size well into account when setting up the administrative requirements since it is incomparably more difficult for them to comply than for larger companies.
Competitive AI ecosystem
Innovation is a combination of talent, funding and a market. We must work on these three pillars to develop a competitive digital ecosystem in the EU. The European Commission launched the Digital Europe Programme[5] which aims to support the Digital projects in five key fields:  supercomputing, artificial intelligence, cybersecurity, advanced digital skills, and ensuring a wide use of digital technologies. The Czech Republic concentrates on the initiatives launched under the Digital Europe programme such as establishment of a European network of centers for digital innovation (EDIH) which foster the digital transformation (AI, High Performance Computing (HPC), CyberSec) in the EU and creating Testing and Experimental Facilities for the use of Artificial Intelligence (AI TEF). Targeted investments and functioning network of innovation hubs, research centres and testing facilities is a must for innovative digital ecosystem.
The Czech Republic also understands the ambition of the European Commission AI Act proposal to possess the extraterritorial reach as it affects providers of AI systems in the EU, irrespective of where the provider is located, as well as the users of AI systems located within the EU, and providers and users located outside the EU. That is why it is of the utmost importance to maintain cooperation with our international like-minded partners. I believe that maintaining strategic partnerships and creating new forms of cooperation between the private and public sectors are crucial elements for accelerating innovative digital solutions.
Outlook for AI Act
Careful reviewing of the AI Act and discussing the impact of the AI Act on start-ups and SMEs are key tasks for the Council. The European Parliament declared that it wanted sufficient time to discuss it. Our aim is to reach more compatibility between emerging initiatives in the EU as the AI regulation will have to work with various other EU regulation, from data protection, cyber security to product safety via law enforcement and as well as ensure that the digital policies at the EU level strengthen the growth of innovation and the use of new technologies. The Czech Republic as a part of the TRIO is determined to contribute (together with our EU partners) to find the right balance between managing risks and supporting technological innovation at the EU level and we should always have in mind; it would be to nobody's benefit if bureaucracy weights down European research, development, innovation deployment and AI talents leave our region to look for better opportunities elsewhere.
[1] Please see https://em.dk/media/13914/non-paper-innovative-and-trustworthy-ai-two-side-of-the-same-coin.pdf
[2] National Artificial Intelligency of the Czech Republic from May 2019, source https://www.mpo.cz/assets/en/guidepost/for-the-media/press-releases/2019/5/NAIS_eng_web.pdf
[3] From January 2022 the Czech Republic became the member of multi-stakeholder´s initiative Global Partnership for Artificial Intelligence (GPAI).
[4] https://eur-lex.europa.eu/legal-content/EN/TXT/?uri=CELEX%3A52021PC0206
[5] Digital Europe Programme – https://digital-strategy.ec.europa.eu/en/activities/digital-programme
---
An Ethical and Trustworthy AI for European Citizens Editorial by Mr Garcia del Blanco, MEP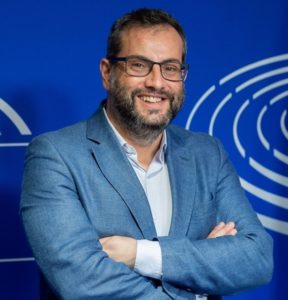 Along with the green transition, digitisation is the highest strategic priority of this mandate at the European institutions given its link to the sustainability of the European welfare and development model. The European Parliament, Commission and Council are currently developing an ambitious regulatory agenda for the digital transition. This agenda, on the one hand, involves the updating of the now obsolete rules in e-commerce with the Digital Services Act. On the other, it encompasses the adoption of a completely new regulatory package to civilise the digital environment -while ensuring and promoting our sustainable development model and rights in a global environment (Digital Market Act, Data Act, Data Governance Act…). The European Parliament is presently working on the Artificial Intelligence (AI) Act that the European Commission unveiled in April 2021. As many as five parliamentary committees have an opinion or exclusive competence on some parts of the regulation, and this work should result in a European Parliament proposal that will be negotiated with the Council later this year. The European Union will thus be the first in the world to have a comprehensive/holistic regulation encompassing the AI phenomenon.
There is no time to waste. The massive deployment of AI is a technological leap that will bring about (and is already causing) substantial changes in the labour market, in the relationship with public authorities, in personal relationships, and even in our domestic life. At the same time, its development will entail major differences in global competitiveness. For the EU, the challenge remains in finding the right balance between protecting citizens' fundamental rights, and boosting investment, research and the implementation of AI systems. We must promote technological development without hindrance while creating an ecosystem of trust for European citizens. The ultimate goal of AI can only be the improvement of our societies and the lives of our citizens.
Any technological progress entails benefits and risks. When Dworkin spoke of science, he highlighted its ambivalence both as a promise and as a threat. With regard to AI, these benefits and/or risks are on a scale hitherto unknown, given its intrinsic potential. AI will will take us through dizzying changes that would otherwise take generations. Fortunately, AI provides us with powerful tools to better approach the major challenges of our time: the fight against climate change and depopulation -even anticipate future pandemics such as COVID19, which has put our resilience as societies on the ropes, and that we can now better address by accelerating research on drugs, vaccines, and developing state-of-the-art monitoring applications. Nevertheless, because of this potential, a controlless AI can also cause risks and damages on a scale and with a speed previously unknown. Regulating AI in Europe is a matter of ethics.
I had the honour myself of being the rapporteur for the first European Parliament legislative initiative on the "Ethical Aspects of Artificial Intelligence, Robotics and Related Technologies" adopted in October 2020 with an extraordinary support of the majority of the plenary of the Parliament. It was meant to indicate to the Commission our ideas and positions regarding the future Regulation. The 2021 AI Act claims to be inspired by the Parliament's proposal, but it falls far short in addressing the ethical dimension. In its text, the Commission has largely replaced citizens by market and this is something that we must correct in the Parliament's position.
The European Union wants and can be a pioneer in the legal establishment of an ethical threshold that provides an added value of trust to the European AI in the world, and protects European citizens from the possible adversities that this technological evolution entails. This ethical threshold must be consistent with our European principles and values, as reflected in the Charter of Fundamental Rights of the European Union, and must be congruent with our civilising project. It must be a legislation inspired by a humanist approach and focused on a technological development, applicable not only to AI developed in Europe, but also to AI systems that want to operate in the Union. It should aim to become a shared basic global framework on the minimum requirements for the development and use of this technology. We pursue that the so-called "Brussels effect", which worked so well with the GDPR, will also serve to globalise our demanding civilisational standards.
However, the development of AI cannot stay put in the offices of the institutions or expert circles. We must democratise knowledge of AI in order to ensure that the human being is at the centre of the equation. Sector planning should not be left solely in the hands of the market. We assert that the need for public participation that safeguards objectives beyond possible economic profitability, so that the measurable aspects in terms of social profitability are also the subject of research and development: better public services, social responsibility, environmental sustainability, gender equality… The objective is also that the implementation of this regulatory framework engages all citizens, especially the individuals and groups most involved or affected.
In this vein, the text approved by the European Parliament in 2020 established a specific mandate for all European and national supervisory bodies to regularly and mandatorily involve civil society in the drafting of the regulatory governance model −paying special attention to the perspective of small and medium-sized enterprises. We were seeking both, a co-responsibility in the implementation and execution, and the inclusion of civil society, social partners and consumers, in one way or another, in the design of the governance mechanisms. My aim is to recover provisions in this sense in the final text.
AI is a gaseous matter, a reality in permanent and rapid evolution, even capable of improving itself (or worsening itself, depending on the values at stake) with a certain degree of autonomy. We must be aware of not to establish a rigid regulatory framework that becomes obsolete with the arrival of next innovation. Besides, one of the main objectives of regulation is to add critical mass, avoiding fragmentation of the European digital internal market −while complying with the sacred principle of subsidiarity. Thus, the 2020 European Parliament's resolution designed a top-down governance model: a European coordinating body, able to harmonise legislative development across the Union, and to adapt quickly to technological progress. It also resulted in entities in charge of administering and enforcing regulations at the national level. The AI Act falls short, as it proposes a coordinating body for Member States at the European level (mirroring the GDPR model of governance; one of the aspects with most room for improvement), and delegates everything else to national authorities. In my opinion, a European Agency must ensure the unity of the model −one with sufficient tools to adapt to changes with agility, avoiding the need to over-regulate every bit that generates this technological environment in constant metamorphosis. Leveraging on the debate on the new Data Act and the symbiosis between AI and data, both rules should be the genesis of a powerful European Agency to deliver on the aforementioned objectives. This agency should also support operators, in particular SMEs and start-ups in complying with the rules, help to the global harmonisation of basic regulatory standards and disseminate knowledge of AI literacy to the public..
---
Artificial Intelligence (AI) determines the current digital transformation as the key technology Axel VOSS (EPP, Germany) MEP, Rapporteur for Report on AI in Digital Age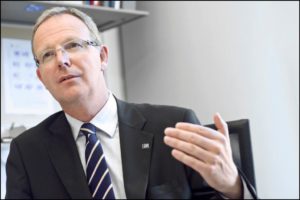 Artificial Intelligence (AI) determines the current digital transformation as the key technology. As a term encompassing a wide range of technologies that are guided by a given set of human-defined objectives and have some degree of autonomy in their actions, AI processes and responds to the data it receives, leading to learning, reasoning, planning, decision-making and creativity. Therefore, AI covers technologies that are already in widespread use, technologies that are currently under development as well as speculative inventions that might exist in the future. Within the current digital transformation, the impact of AI cannot be understated. It will continue to transform and improve the way we work, we move, and we communicate. It will continue to transform and improve our society, our administration, our industries, our economy, our health care and our security system. Thus, AI has an impact on every sector and every part of our day-to-day life.
The Committee on Artificial Intelligence in the Digital Age (AIDA) was set up to present an EU Roadmap for AI that encompasses the steps the European Union needs to take in order to respond to these economic and societal challenges within the next few years. Within the global competition, the EU has already fallen behind. Significant parts of AI innovation and even more the commercialization of AI technologies take place outside of Europe. We neither take the lead in development, research or investment in AI. If we do not set clear standards for the human-centered approach to AI that is based on our core European ethical standards and democratic values, they will be determined elsewhere. The consequences of falling further behind do not only threaten our economic prosperity but also lead to an application of AI that threatens our security, including surveillance, disinformation and social scoring. In fact, to be a global power means to be a leader in AI.
Therefore, the goal of the AIDA committee and this report is an urgent call to action. It provides a holistic approach for a common, long-term position that highlights the EU's key values and objectives relating to AI in the digital age that ensures that the digital transition is human-centric and consistent with the Charter of Fundamental Rights of the European Union. In line with its mandate, the report first defines the European approach to AI and reiterates its importance within the digital transformation. Instead of focusing on threats, a human-centric approach to AI based on our values will use AI for its benefits and give us the competitive edge to frame AI regulation on the global stage. Rather than an unpredictable and fully autonomous system, with the right rules, safeguards and regulations, AI is merely a tool for data processing that can revolutionize systems for the good of society.
The report thus continues by analyzing the future impact of AI in the digital age, balancing its benefits towards certain risks on the EU economy, in particular on health, infrastructure, sustainability, transport, agriculture, energy, defense, industry, democracy, e-government,
employment, skills and education. Moreover, based on this analysis, the report demonstrates the EU's current place in the global digital competition, which uncovers several deficiencies. It shows that the EU currently does not meet any of the preconditions that enable innovation to fully capture the potential of AI and other emerging technologies. A lack of access to and sharing of high-quality data, a lack of harmonized rules and standards, high regulatory burden and a lack of funding, research, skills and infrastructure for AI lead to the EU's stagnating competitiveness.
In order to tackle these deficiencies and with the goal to make the EU a global leader in AI, the report presents its EU Roadmap for AI with clear policy recommendations for the next years. With a holistic approach and built on the key takeaways from the previous chapters, the Roadmap underlines several horizontal goals with clear recommendations for the European Commission, EU Member States and the European Parliament.
For one, there is a clear need for a favorable regulatory environment established by dynamic law-making and modern governance. Current regulatory frameworks, both on EU and Member State level, are too fragmented, too ponderous and do not provide for legal certainty. Thus, it is necessary to speed up and streamline legislative and governance processes when it comes to digital policy. Only high-risk AI applications need to be strictly regulated in order to achieve leeway for innovation and avoid regulatory burden. Moreover, AI is entirely dependent on high-quality data. Current frameworks do not provide for timely access and sufficient sharing of data, which needs to be revised and extended.
Our ambitions on AI can only be achieved through a fully integrated and fully harmonized completed digital single market that facilitates cross-border exchange and innovation. AI requires a robust infrastructure and connectivity roll-out with access for every citizen. The digital infrastructure must be based on sustainable principles in line with the Green Deal, targeting all sectors, including agriculture, electricity, housing, transport, businesses, value chains and the circular economy. Moreover, AI will not be functional without strong deployment of broadband, fiber, edge nodes and 5G as well as making key emerging technologies such as quantum computing a priority.
In addition, it is key to achieve an ecosystem of AI excellence where every EU citizen is provided with the means to acquire digital and AI skills at all stages of education and employment. That way, we can also establish AI centers of excellence as well as increase and retain AI talent to combat brain drain and remain competitive on the global scale. In order to build trust in AI among citizens, public services and their administrative structures need to lead with example by taking up AI in e-governance and e-health.
Lastly, the EU's AI strategy should not overlook military and security aspects that arise with its deployment. The EU needs to cooperate internationally with like-minded partners to be able to promote its human-centric vision of AI and secure the EU's ethical principles in the global competition.
---
GeoPost/DPDgroup : L'innovation au service des consommateurs Interview de Hugues de Maussion, Executive Vice President, CIO & Thibault Guez, Chief of Staff to the Executive VP Asia Pacific & Americas, New Urban Services & Innovation

Can you briefly introduce us to the department Innovation of GeoPost/DPDgroup?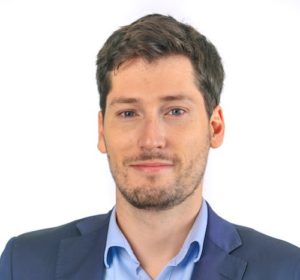 Thibault Guez (TG): GeoPost/DPDgroup is an international parcel delivery group with more than fifty subsidiaries worldwide. As the size of the group increases, the organisation is increasingly decentralised and we need to harmonise, standardise and animate our projects in a more central way. It is present in all our subsidiaries, most often close to the ground. On a number of topics there is a need for support in order to avoid duplicating the same initiatives on several subsidiaries. The crucial and strategic topics are led by central teams and this is the role of the innovation department of GeoPost/DPDgroup. We have three main categories of innovations that we promote within the group:
Innovations described as "new services", intended especially for consumers: they are related to consumer relationship, and will seek to improve the quality of services, to bring new functionalities, to develop new businesses connected or adjacent to our activities. This focus in on improving the consumer experience.
Operational innovations, often related to our industrial tool as such, within our hubs, our branches.
Innovations around Data, omnipresent in our activities. Innovations in this area are aimed at improving our operations (e.g., optimizing our tours), improving the customer experience (e.g., improving traceability), supporting our employees in their daily activities (e.g., decision support tools)
In general, our innovations serve our "Together & beyond" strategy, which aims to make GeoPost/DPDgroup the international reference in sustainable delivery and a leading enabler of the e-commerce acceleration. Our objectives include becoming an "Employer/Partner of Choice" to retain and attract the best talents.
How are innovation and data the core of a delivery company business?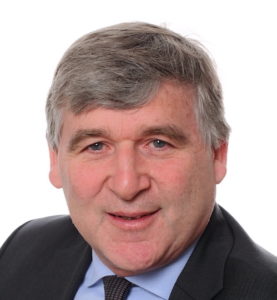 Hugues de Maussion (HdM): We are a «physical» company, we transport and deliver parcels but also data, at all stages of our process. The data is present at all levels of our activities, our operations, our exchanges with customers whether they are shippers or recipients. For example, routing optimization, visual recognition and artificial intelligence to automatically measure the weight-volume of the parcels we transport, parcel tracking returned to our customers, etc.
While many companies are asking themselves the question of digitalization, GeoPost/DPDgroup is fortunate to be at the heart of this dimension in several ways. Already because the company makes the link between the digital world, mainly e-commerce, and the physical world. Our job is to (re)materialize for the consumer a process initiated in the digital world: you order on the internet, and our delivery provider gives you your package. We are therefore fortunate to be at the heart of this ecosystem that is involved in this transformation between physics and digital. We are fortunate, by the very nature of our business, to have been confronted very early, to the very origins of our business, with this complex data management problem on a very large scale. For example, our tracking integration platform handles up to 4000 events per second. It is ultimately the multi-use of our data that allows us to provide service from the sending customer to the receiving customer.
This digital know-how is also at the service of our own internal operational processes that are increasingly driven by data on the basis of prioritisation, image recognition, recognition of algorithmic optimization models.
Data science and libraries equipped with artificial intelligence are mainly used to optimize our organization in a very precise way and help our employees, our delivery drivers in their decision-making to ensure an efficient service. For example, our delivery drivers have a small MDU (Mobile Device Unit), a kind of industrial phone that helps them make the right decisions to optimize their delivery route: what is the next delivery point, recommended route, identification of traffic jams, identification of a priority parcel, recipient information, etc. All this is carried by our information system.  As can be seen the information around a parcel has become vital for both making the best service to the customer and in the best economic conditions.
TG: Logistics isn't just about operations or algorithms ; developing products or services to support our employees and delivery partners is also at the heart of our innovation model (e.g., exoskeletons, portable drives, etc.). This is a key focus of our strategy through our "Employer / partner of choice" plan. Our innovation policy also aims to reduce the arduousness of work, to improve the safety of people and to improve the efficiency of our operations.
HdM: We deliver parcels to people, within a company or directly to an individual. The quality of service is therefore crucial and there are still many services to develop to better serve our end customers. Innovation, especially data, is a key lever to achieve this goal. I will mention three innovations directly related to the performance of our service.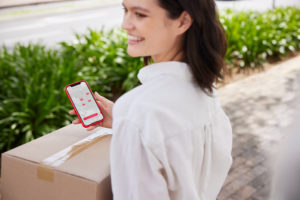 The first one, which is historical, is called "Predict". This service is based on sending to the consignee, on an active basis, the one-hour time slot during which the delivery will be made. It is an innovation that is an absolute win-win.  From the point of view of the recipient, he knows exactly what time it will be delivered and he can organize himself, the customer experience is greatly improved; on our side this prevents us from unsuccessful deliveries and thus allows us to reduce our delivery costs. Such a project can only be done on algorithmic models. The principle is quite simple, with the data we receive from our customers, an optimization engine determines the optimal tour and calculates precisely on which niche the parcel will be delivered according to a whole set of characteristics, the nature of the territory, of roads, …
It is the archetype of the use of data for a combined business model and customer experience.
The second example concerns the transportation of temperature-controlled food products on a national and international scale. Our group was the pioneer in its application to the mono-parcel world. Thanks to this know-how, we can guarantee the complete traceability (including the tracking of the temperature curve of the package throughout its journey) of a product collected for example on a farm and delivered to the recipient. The delivery of a parcel of this nature is also based on data, we use IOT sensors, with chips that continuously emit the temperature level. Every time a parcel is placed in this box the temperature associated with that parcel is known, when it passes through a sorting machine, when it changes trucks or warehouses, we have the temperature in real time. And we use these same technologies for food products but also for our medical division demanding the same traceability requirements.
Our first customer originally shipped his very good quality meat in polystyrene packages that cost a fortune and were not very environmentally friendly.  We offered our solution with our own reusable boxes associated with end-to-end cold chain management. Thanks to this service, he saved on his logistics costs and secured his cold chain. As we know how to deliver in D+1 national, it opened the national market to him while he worked almost only in local. We now offer this service internationally, the second subsidiary is in Belgium and we will extend it to European countries.
Another example of a service using data that sets us apart from the competition. It was one of the e-commerce sectors that did not yet have the right solutions and thanks to our innovation, a new field opened up for food e-commerce.
The third example of innovation developed by us is a chat-bot that allows to deal with conversation, text. Recipients speak up, usually because there is a problem or they are looking for their package. Thanks to our bot they get the desired information: artificial intelligence will question all information systems and restore the information in real time, 24/7. The customer can ask his question in natural language, "I would like to know where my package is", the chat-bot, soon to be called the Call-bot, will answer him by the voice "your package was delivered at such and such a time in such and such a relay point" and they avoid a much longer call to the call center.
Twenty countries are already using our solution.
Within the framework of the Digital Act and the AI Act, data is very important, what is your group's approach to data management and control? How is your group positioned and differentiated from Gafam (and Amazon)?
 HdM: GeoPost/DPDgroup is a large European company that is proud to promote European values. It is in Europe that the GDPR was invented, it is in Europe that many of these subjects of protection of individuals are carried with the greatest attention. We consider our customers' data to belong to our customers.
We are extremely vigilant on these principles. We consider that there is a European leg, that this system of «soft power» is a know-how based on respect for ethics and «fair trade». Our company is extremely attentive to the society in which we operate, live and which guarantees us long-term sustainability.
Thanks to new technologies, data today offers new perspectives not only for operational purposes but also for service. In this context, we are deeply committed to the principles of transparency, anonymization, non-intrusion and respect for privacy. This is a key issue and a key differentiator for us.
What are the major challenges for GeoPost/DPDgroup in the coming decade? Do you envisage the development of new sectors and services?
 TG: Our fundamental goal is to improve the quality of service and life where we operate. Logistics is deeply linked to environmental and social issues. Innovation will serve the common objective of improving logistics, in line with these challenges. This is a challenge as technology is not always mature and sometimes uncertain (e.g., decarbonization of long-haul transportation), investments are high and we are not alone, we need to play within an ecosystem.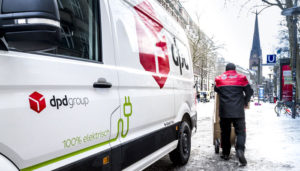 The decarbonization of our fleets is a real step in itself, but it is also a matter of adapting all the infrastructure that has been built around it and that involves a lot of stakeholders, whether they are public or private. That's the challenge for our sector over the next ten years.
We also want to be innovative at the societal level. That is our responsibility as a social actor but also as an employer. There is enough competition to attract talent, the workforce among the players, and even with other sectors. Being able to attract and retain our employees, as well as our partners, will be crucial.
HdM: the challenges in general for the next ten years lie in the fact that the company is doing well and experiencing a significant geographical expansion. GeoPost/DPDgroup is present on all continents and is also experiencing growth in certain vertical markets, such as food and health: ultimately, it is the challenges of a company that grows and expands.
The first is, of course, sustainability.
This is a major axis, at the heart of our «Together & Beyond» strategy. We were the first to equip cities like Paris entirely with low-emission vehicles. We have just implemented a new "Carbon Calculator" that calculates in real time the carbon emissions of our parcels throughout their journey.
GeoPost/DPDgroup also offers tools such as Oxatis, Woocommerce, Magento, Shopify, Prestashop, etc. Can we talk about new services?
 HdM: Rather, they are actors who facilitate e-commerce primarily for small and medium-sized e-commerce companies. We provide these platforms with connectors that enable companies to interface with us and benefit from our product routing solutions. Our group has a strong interest in SMEs, SMIs and small e-merchants. Supporting local trade is fully in line with our objectives.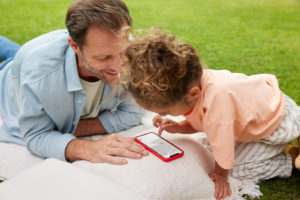 Our ambition is to become a leading enablerfor e-commerce and thus to integrate into the digital eco-systems of our market
Finally, a more direct view of the challenges over the next ten years brings us to added value. Not being just carriers down the value chain, offering more value-added services. Technology giants are present at different links in the chain, which is why we have invested in technology so that our platforms can also serve as federators and aggregators.
About DPDgroup
DPDgroup is one of the world leading parcel delivery networks, aiming to be a reference in sustainable delivery and become a leading enabler of e-commerce acceleration.
We combine innovative technology and local knowledge to provide a flexible and user-friendly service for both shippers and shoppers.
With 120,000 delivery experts operating in nearly 50 countries, and a network of 70,000 Pickup points, we deliver 8.4 million parcels worldwide each day – 2.1 billion parcels per year – through the brands DPD, Chronopost, SEUR, BRT and Jadlog.
DPDgroup is the parcel delivery network of GeoPost. GeoPost posted sales of €14.7 billion in 2021. GeoPost is a holding company owned by La Poste group.
For more information
To stay up-to-date with DPDgroup's latest news, follow DPDgroup on www.dpdgroup.com,
Twitter, LinkedIn and Instagram

---
Artificial Intelligence (AI), Europe can build strategic leadership in seven action areas MEP Marcel Kolaja, Member and Quaestor of the European Parliament (Czech Pirate Party)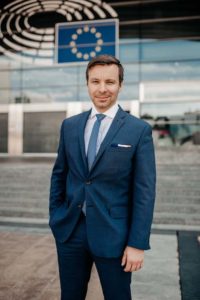 According to the 2021 review of the Coordinated Plan on Artificial Intelligence (AI), Europe can build strategic leadership in seven action areas – environment, health, robotics, public sector, home affairs, transport, and agriculture. It is more than clear that these fields will play a leading role in the following months, whether it is climate emergency or changes in healthcare due to COVID-19 pandemic.
Obviously, the momentum was amplified during the COVID-19 outbreak with the benefits of the technology becoming more tangible as governments and companies used AI tools to combat the virus. For instance, two tech companies in the Netherlands trained an AI system to detect COVID-19 via X-ray scans, helping more than a hundred hospitals ramp up testing.
Luckily, Europe has the resources at its disposal to keep up the pace. We have a large number of strong incumbent industries, the world's largest single-market area, a sturdy legal framework, excellent public services, and many companies and small and medium-size enterprises that are leaders in their fields. Europe also boasts high-quality education and research capabilities; it has more professional developers than the United States and has been the most prolific publisher of AI papers over the past 20 years.
Although I am a supporter of technologies and digitization, technological progress must not be a step backwards from a fundamental rights perspective. Unfortunately, such threats to fundamental rights can be posed by certain AI applications, especially in the above-mentioned areas. Clearly, the level of such threats can differ, for example chatbots represent a different threat than autonomous cars or technologies that could endanger our lives.
The use of artificial intelligence in Europe is expanding rapidly; however, there are no clear boundaries and without those, it could get out of hand and harm the whole society. It can easily happen that our every step will be watched – as we are already experiencing on a certain level with facial recognition being used by many airports in Europe. In another scenario, companies would be able to sell products to authoritarian regimes, which we know is already happening on some level in Israel.
As Europe, we should take a strategic lead in artificial intelligence, while maintaining our core values and deep respect for fundamental rights. Even though we should not resist nor fear the progress, the necessary legal framework needs to be adopted. I believe that by setting rules and boundaries, we will be able to benefit from artificial intelligence as individuals and as a society.
I work on a draft legislative opinion which will be presented in the European Parliament's Committee for Culture and Education (CULT) in mid-February. I am doing my best to fill all the gaps that I have found and identified to ensure safe usage of artificial intelligence.
---
Interview: Mrs. Micheline Casey, Chief Data Officer SIEMENS ENERGY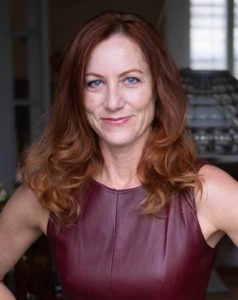 1/What are the need for industry data and interoperability standards to support decarbonization, information exchange, and accelerate innovation?
We now see the clear movement and momentum to decarbonization and the green energy transition. In parallel, the rise in digital technology and advanced analytics provide unique opportunities to not only migrate to new energy technologies, but to monitor progress, predict performance, integrate systems, ensure reliability and resiliency – and improve sustainability by optimizing products, solutions, and services like never before.
At the same time, we have changing dynamics in the sector that increase its complexity. Grids are moving from centralized to decentralized models. Energy producers have multi-OEM solutions that must be monitored as a system to ensure uptime and output. Venture capital is increasing and there are many new entrants in the market, disrupting different pockets of value creation. Governments, activist investors, and communities are increasing pressure for transparency of ESG metrics along value chains.
Easy data access among different stakeholders is a key element that will foster competitiveness while maintaining equitable participation along the entire energy value chain. The markets and infrastructure of different sectors, e.g., energy, transportation, and industry, will be strongly connected in the future. For this reason, secure and trustworthy data sharing is needed to leverage innovation within and between sectors.
However, the energy industry has been slow to adopt modern digital technologies, and due to its key role as critical infrastructure, can be risk adverse. We see that the transition to digital will be slowed by poor quality data, inaccurate, or missing data, lack of modern data architectures, and often tight and restricted- or hard to find –data.  Optimising the energy system will require much better digital information, data transparency, and open standards, while ensuring appropriate security and data protection measures. Cyber security is an absolute must to build trust, confidence, and resiliency in grid stability as well as information flows.
To support these changes, standards and regulations are needed to fuel compatibility and interoperability; digitize information exchange; simplify product development; speed time-to-market for solutions; and, improve transparency and trust.
2/ What role can play AI in transforming the global energy landscape?
One thing is certain about the future: Interactions among energy systems will become substantially more complex. The laundry list of major challenges we face includes decarbonization, decentralization, energy storage, waste reduction and smart maintenance. Overcoming these challenges will require inventive ways of thinking that extend far beyond the approaches that we have traditionally applied in engineering. Artificial intelligence (AI) methods and frameworks will form the cutting edge of our efforts to overcome these intricate challenges.
To successfully master the tremendous challenges posed by the energy transformation, we need to go beyond incremental changes and come up with new and transformative innovations that transcend traditional engineering.
AI is the expert for the job, the technology that is just right for the huge amounts of data being generated today along all parts of the value chains, together with ever increasing computational resources. For example, machine learning methods allow it to systematically tailor products, solutions and services to the specific needs. AI-based solutions also greatly help handle the increasing complexity of energy systems resulting from decarbonization and decentralization Furthermore, they also allow for improved prediction of hardware durability to optimize maintenance cycles leading to reduced waste. By use of AI, efficiency and reliability of power plants can be increased, emissions can be reduced, and usage of material optimized – all contributing to higher sustainability. By implementation of self-optimized processes in manufacturing, delivery times can optimized. Autonomous operation of power plants enables higher safety and improved grid stability through more efficient electricity generation.
3/ Why it's important to Identify some data sets to be made available as open data for certain use cases that are in the public good/health & safety? And more generally how manage the open data?
The concept of 'open data' has existed for over a decade and has supported everything from the plethora of navigation solutions to transparency on government spending to innovation with emerging applications in automotive.  When certain data sets are entered into the 'public domain' we see innovation flourish in often unanticipated ways to forward society. That said, clearly, we must balance the need for the public good with the real concerns that companies have regarding
intellectual property, revenue generation opportunities, and customer consent and trust.
4/ Should sectoral standards be put in place for all ESG measures, including scopes 1 to 3? And why?  
There should absolutely be standards in place for ESG measures, including scopes 1-3. It is in the public interest to have transparency and trust in the data which are reported, and how those data are measured and calculated. Without standards, there is increased burden and risk to the public interest that information reported by multiple companies is not comparable. We saw this recently with Covid-19 reporting, and various countries reporting statistics in ways that were not easily comparable country by country without extra legwork.
The biggest challenge is in tracking Scope 3, company supply chains. Whether it's packaging, agriculture, manufacturing, or other suppliers, attention will continue to turn to this value chain.  Introducing science-based standards will allow trust and transparency of those numbers, while reducing the cost burden to companies (especially small and medium sized businesses).
5/How Financial investments in digital enabling technologies could accelerate the transformation of the global energy landscape? And what type of investments?
From the data perspective, building up and retaining data and AI competencies is essential to keep Europe a region in leading-edge technologies.
This process spans early education, academia, and reskilling. To achieve this, close collaboration between public institutions and industry is needed. This can be driven through co-funding of research programs as well as supplying funding for data science and AI tracks at universities at all education levels.
Venture capital and startup funding are also important for building out an ecosystem of startups which continue to fuel innovation in areas such as battery storage, AI, additive manufacturing, sensor technology, and other technologies critical to digital.
6/ What are the stakes in ensuring a balance view between industry and public good? And how should we do it?
There is no person, no company, and no government immune to the effects of climate change. Therefore we all have a stake in identifying solutions that transition
and decarbonize to net zero as quickly as possible. Digital and AI will power the solutions of the future, but industry needs government support in setting the standards that ease the path and transition forward. Governments should work in partnership with industry and other stakeholders in developing standards that ensure the goals are reached without too much burden or by sidestepping the goals all together.
We have seen this approach be successful in automotive, for example, with Safety Related Traffic Information (SRTI). [https://www.acea.auto/press-release/data-for-road-safety-moves-from-proof-of-concept-to-long-term-deployment/?/press-releases/article/data-for-road-safety-moves-from-proof-of-concept-to-long-term-deployment]
It is also important, however, to provide incentive to industry to share their intellectual property and create opportunities for value creation.
7/ How Positioning the EU as the leader in standards setting, similar to GDPR?
GDPR was ground-breaking when it was released and has since become the bell weather for privacy standards. It is often the default standard that many global companies use when managing their customers sensitive data around the world, as it provides the ability to ensure compliance while reducing complexity in the applications and systems.
In a similar way, the EU can take the leadership position on setting data and digital standards to drive interoperability to support the energy transition. To complement this, a European Standardization Framework on AI workflow development and implementation is needed.
8/ Could you give us some examples of other industries who have done this well? And how can we follow those examples?
In addition to some of the examples we discussed, there are examples all around us. Our ability to move money easily across countries, internets standards and the rise of ecommerce, and shipping container standards for improved transparency in logistics. There are usually some good examples of another industry doing something well which we can build upon and tailor. It's then important to understand what we can learn from them; how can we model based on what has been proven to work; and, how can we accelerate quickly with policy, investment, standards, and technologies as core pillars?
About Siemens Energy:
Siemens Energy is one of the world's leading energy technology companies. We energize society by supporting our customers in transitioning to a more sustainable world, based on our innovative technologies and our ability to turn ideas into reality. With our portfolio of products, solutions and services, we cover almost the entire energy value chain – from power generation and transmission to storage. Our portfolio includes conventional and renewable energy technology, such as gas and steam turbines, hybrid power plants operated with hydrogen, and power generators and transformers as part of our high voltage products portfolio. A majority stake in the listed company Siemens Gamesa Renewable Energy (SGRE) makes Siemens Energy a global market leader in renewable energies with a market leading position in wind power. Siemens Energy employs more than 90,000 people in more than 90 countries worldwide.
For more information

Media Relations: press@siemens-energy.com
Global website: www.siemens-energy.com
---
Cedric. O, answer the MEPs of the AIDA committee during its hearing Cédric O, Secretary of State in charge of the Digital Transition and electronic telecommunications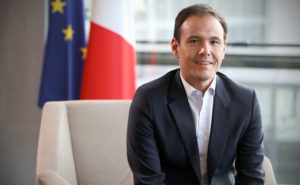 Questions from MEPs:
Eva MAYDELL, Group of the European People's Party (Christian Democrats):
How can more companies use AI?
Regarding the regulatory sandboxes, how can they be improved by the Member States so that SMEs can use them?
Cédric. O: I think you're pointing to a key point, making sure that European companies adopt the AI issue more quickly. I think we have to work on two tracks, first the start-ups because they have much more natively recourse to AI, we have to emerge Startup based on AI, Secondly, I think we have a huge challenge, which is the ability for SMEs and also large European companies to adopt this issue of AI, and there is necessarily work to be done with professional organisations, with the chambers of trades and crafts, with the chambers of commerce and industry and all the professional organizations of employers. Finally, I think there's a training issue, the first bottleneck we have, is that we don't have enough people trained in AI in Europe, so there's virtually no staff available for SMEs and TPE.You mentioned the issue of regulatory sandboxes, which is essential, and that's one of the things we're bumping up against in the implementation of the GDPR, which is a real political victory but could be improved, we need to ensure that the rules that apply to a startup are not the same as those that apply to a very large company if we want to ensure that the adoption of AI in the European Union progresses.
Ibán GARCÍA DEL BLANCO, Group of the Progressive Alliance of Socialists and Democrats in the European Parliament:
What is your point of view and that of the French Presidency and your vision on the proposal of the European Commission and what are the gaps and what could we improve? And to be more concrete, regarding the democratization of the process, what can we do? how can we manage to get to a situation where people are aware of the importance of this subject and then how can they make decisions in this direction, because I think it would be a mistake to make this change in our society without relying on the information of experts.
Would it be important to have a coordination body at European level in order to better cement the internal market and ensure a good start-up of the process, which is directly linked to Europe's competitiveness power but also to respect citizens' rights?
Cédric. O: First of all, a little "disclaimer", France being President of the Council at the moment, it is difficult for me to answer France's position, since the Council has no position at this stage. But I will try to answer your questions.
In terms of the regulations, I think they're balanced today, but the devil is in the details, and there are two extremely important elements, the issue of the sandboxes and the issue of standardized implementation. Secondly, and here I think you are touching on the issue of democratization, the main challenge facing our society today. I used the example of rail, and I think today
Our society is based on a digital technology, on vaccines whose rates of rupture and development are very fast and which leaves out a whole segment of our population, whose problem is not that it understands or knows how to code AI algorithms, the problem and that it does not understand the grammar of this World, yet ignorance creates fantasy and defiance. I believe that within the European Union the main technological, economic but above all democratic challenge is to make society and to improve the technical culture of all our populations and this requires education. As regards your last point, on coordination at European level, it is difficult for me to answer the Council, which has no position, but if you draw a parallel with the Digital Services Act, there are proposals from the Council on the coordination of implementation that might in some way inspire AI regulation.
Svenja HAHN, Renew Europe Group:
It was very interesting to hear the numerical priorities of the French Presidency, could we also talk about the regulation on AI, because there was some problem, We know that the French Government is in favour of the use of facial recognition for crime prevention services, while others consider it a violation of fundamental rights, especially in Germany. I think we need to support innovation, and I don't think France wants to violate fundamental rights. However, I see a general problem in surveillance and in the use of AI in this area, some Member States have more fragile systems, including two neighbours of Germany. I would like to know how the French Presidency wants to reconcile these points of view which are very far apart? it also seems that there is confusion about what biometric recognition of public spaces is, how can we ensure that digital technologies are not hijacked by governments to control and for purposes that would not be wanted?
Cédric. O: I think you're touching on one of the most sensitive points in the AI text, one of the points that could make it fail or at least prevent it from thriving. I would like to correct one of the points you mentioned: France is not in favour of indiscriminate facial recognition, There is very little facial recognition in France, and today the framework is set by the National Informatics and Freedom Commission. There are debates on the subject in France obviously, but at this stage there is virtually no deployment of facial recognition in France. The state of the debate is quite close to that of Europe.
With regard to the regulation, I think we have to differentiate between two issues, what is a European regulation and what is a matter of state sovereignty. As regards questions of intelligence or public order, it seems to me that this is a matter for the sovereignty of the States as long as they are linked to the values of Europe. This is the scope of AI regulation.
The second question is about technology, I can't elaborate on this in a few minutes, but facial recognition doesn't mean anything, are we talking about authentication or are we talking about identification in the public space? In France, for example, the Commission informatique et liberté considered that using algorithmic software to see if people wore masks in the metro in a statistical way was allowed. What do we do with the cameras that are on the autonomous cars? How do we deal with crowd movement reconnaissance? I think the issue of facial recognition, even the term facial recognition obfuscates the debate we can have about which protocols are really at risk and which protocols are not problematic given their design and the way they were designed and computer architecture.
Kim VAN SPARRENTAK, Green Group/European Free Alliance:
The analysis of some system makes that we have doubts, some AI system does not apply to all citizens, How will we use the various systems that exist at European level to guarantee the protection of fundamental rights and allow all companies to play on equal terms?
Cédric. O: The fact that the Council is not yet in a position makes it difficult for me to answer you and to comment on the substance of the proposal. I'm going to repeat myself a little, regarding our need to find this peak line between innovation and regulation and whatever level of regulation we choose, it has to be unified on European territory.
Gilles LEBRETON, Identity and Democracy Group:
I regret that you are not physically present, of the three ministers I have heard you are the second, I find that it gives a bad image of the Presidency of France. I would like to ask you about the creation of a European digital identity, which is a Commission project that you support. According to this project, each citizen will be able to prove his identity by clicking on his smart phone and thus do operations throughout the European Union, do you think that this could represent dangers?
Cédric. O: On European digital sovereignty versus French digital sovereignty I still think that there is an extremely important link in this matter. It is illusory to speak of French digital sovereignty when the GAFA invest 40 billion in AI alone each year, France as a whole in public and private R&D invests 60 billion in all sectors, so if France wants to be at the rendezvousThe European Union will not be able to guarantee competitiveness and sovereignty unless it forms an alliance with the European Union, so there will be no French technological sovereignty without European technological sovereignty. As regards the social control that Europe intends to carry out through the single European identity, I would say first that it depends on my colleague Amélie de Montchalin and secondly that the answer being in the question, it seems to me, I will leave you to your considerations.
Adam BIELAN, Groupe des Conservateurs et Réformistes européens :
Il y a trois jours, 12 états européens, y compris la France et la Pologne ont publiés un manifeste conjoint indiquant qu'ils ne voulaient pas lutter contre la Commission dans le cadre d'un projet portant sur l'informatique dans le Cloud pour arriver à une technologie européenne. Ceci relève des priorités de la présidence française, pour une Europe plus souveraine, pourriez-vous nous donner quelques explications quant à ce projet qui semble très prioritaire pour la présidence française ? La normalisation est très importante pour la compétitivité de l'Europe. Nous lançons un appel au niveau européen pour normaliser en collaborant avec d'autres partenaires, quelle est le point de vue du Conseil sur cette stratégie et sa mise en œuvre ? une régionalisation excessive des normes d'IA pourrait entraver la compétitivité européenne étant donné que les technologies ont un impact mondial.
Cédric. O: I see several points in your question, the first one is about the IPCEI Cloud which several countries of the European Union are currently engaged in, I think the Cloud is one of the topics on which we absolutely need to catch up. It's a structuring technology, and we're way behind the Americans, and we all have to get back in the game. There is this 7 billion euro IPCEI project which brings together 12 European countries and France wants to make sure that, for the benefit of a number of technological revolutions such as 'H computing', it catches up. The second, and I fully agree with you about the uniqueness of the European market in terms of standardization, is something I mentioned in the context of AI, and I think the same is true for the cloud. But if we want to be able to unify the European cloud market, the first thing we need to do at the state level, of the Commission and the Parliament is to unify our reading of what structures the issue of the Cloud which is today the 'RECHREM2' of the Court of Justice of the European Union. Will European companies have the right to use the service provided by American hypermarkets?
Sandra PEREIRA, The Left Group in the European Parliament – GUE/NGL:
Digital change could lead to imbalances and a monopolistic concentration of certain activities and attack the sovereignty of peoples, wages and employment, what do you think?
Cédric. O: From my previous experiences at Safran, and especially at the bottom of the scale, I believe that digitization and automation are an essential factor in combating the arduousness of many tasks that today contribute to the difficulty of the jobs that are at the very bottom of the scale.
Ernő SCHALLER-BAROSS, Non-attached:
Data are essential in the development of AI, the Hungarian government has started a large-scale work on this data economy, In establishing the framework of the digital economy the Hungarian government said that data is a legal asset, this is necessary to process the nature of data and be integrated into commercial law. Does the French Presidency see an opportunity to support this definition of data in the context of AI and digitization in general?
Cédric. O: Key topic in the philosophical and ontological debates of the digital economy, which is that of data ownership. My answer will be quite pragmatic, we have the RGPDA was adopted with the DSA, as well as the DMA, tomorrow the regulation on the IA, the DATA ACT to be presented by the Commission. We have the opportunity to put on the table the regulations and the most important democratic legal framework of value in the history of the internet, and Europe will be a forerunner in this matter. I'm interested in the debate about ownership of data, but if we get into that debate, it's going to take us a long time to get out of the complexity of it. My priority is to bring the texts on the table to fruition and progress. But I think the issue you're raising needs to be addressed, but it's going to take a long time.
Axel VOSS, Group of the European People's Party (Christian Democrats):
How do you see the future of digitalization and AI, in order to be more competitive at the global level, Should we not unite our efforts to be competitive and launch more Community projects to increase the size and create a tendency throughout the European Union to go further?
Cédric. O: I'm pretty close to your approach, the leader sets the standard, we lack a leader, so we run after, through regulation to correct effects that are those of the fact that today those who set the standard on principles of law, value principles that are Anglo-Saxon or Chinese principles. So the main thing we have to do today is to bring out leaders, and those leaders will come from startups mainly. And so we have the obligation and the approach that we have to have is how do we emerge tomorrow 1, 2, 3 4 or 5 very large companies that will be of the size, maybe not of the GAFA, but of that of UBER AIRBNR, capable of investing in a significant way. The technological solution will come from the private sector, because only the private sector can put the necessary amounts on the table.
Alexandra GEESE, Green Group/European Free Alliance:
A specific question regarding the Council's work on AI legislation, excluding the Council's version of this text all purpose-defined AI systems (general purpose), these systems are for example the major language systems which are the basis of many AI tools on which European companies are working. This means that European companies would still be responsible and would have to comply with the AI legislation, which says for example that data cannot be biased, which data must be representative and there are a series of other requirements. But why do you exclude the general objective systems from the scope because we know that the GPT3, the major linguistic models have biases in relation to women or people of colour. Why should European companies be responsible when those that produce the basis of what the work of these European companies is based on are not responsible, could you explain that to us?
Cédric. O: I'm not sure I can technically answer the question you're asking me. The exclusion of standards from systems of general application.
Maria-Manuel LEITÃO-MARQUES, Group of the Progressive Alliance of Socialists and Democrats in the European Parliament:
In the United States, there is a "National AI Initiative Office" to pool public and private resources to drive and drive innovation. Can we do the same thing in Europe? And how to push the construction of European data spaces by taking advantage of the huge amount of data stored in our public institution?
Cédric. O: I would go back to an exchange I had with Eric Schmitt, a former Google boss, who was asked by Congress to think about the US AI strategy. His obsession was not to be downgraded by China and therefore to do everything to maintain American supremacy. What should we Europeans think, when the Americans are worried about China.
Dragoş TUDORACHE, Renew Europe Group:
Digital governance?
Cédric. O: The digital and digital decade is a good thing, and I would like to commend the work of Thierry Breton, Margrethe Vestager and Ursula Von Der Leyen, in the desire to push the countries of the European Union to move more towards digitalisation within the framework of the recovery plan, of research, because it is essential for the unity and future competitiveness of Europe.
With respect to governance, there is a model emerging from discussions within the DCM and ABM that is, more integrated governance for two reasons: one which is the unity of the internal market and another reason linked to the fact that we have to deal in general with extremely powerful regulators whose turnover, technological power sometimes goes beyond those of a single State, and so in this context the unity and the capacity for us to have a powerful interlocutor, the Commission is one of them. It seems to me that this is a good way to go, but I could not go much further given my institutional position.
---
AI has the potential to become a "general purpose technology" Cross-interview with Renaud Vedel: National coordinator of the French AI strategy Julien Chiaroni: Director of the Grand Challenge on AI standardization

1/ What are the challenges of AI? (Economy & public services) and its success factors? (Financing, PPP, research, HR, data & calculator, lab to market,)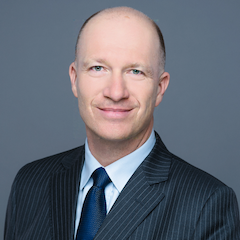 Renaud Vedel (RV): Over the past five years, there has been evidence that AI has the potential to become a "general purpose technology" as growth economists say, that is, a group of technologies that can transform not only the sciences but the entire productive system by profoundly renewing economic models. AI has already generated a number of innovations and hence industrial applications. As proof, the number of articles published on AI has multiplied by 6 in five years. Since 2011, the European Patent Office has seen a very strong growth in AI-based technologies in protected innovations. Thus, AI technologies or those related to them, such as data science, represent 12% of the total patents filed. At the same time, AI investment has increased fivefold from 4% to 21% of total venture capital investment in OECD countries. The challenge for Europe now is to disseminate these innovations in their economies and administrations in order to increase productivity, improve service and position themselves at the global technological frontier.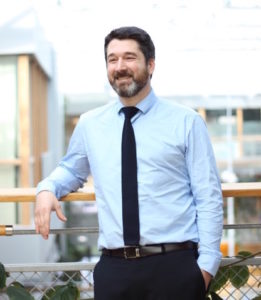 Julien Chiaroni (JC): The AI market is estimated at around €230 billion in 2020, with growth of almost 20% per year by 2024, driven in particular by its adoption in the industry. AI impacts, through the provision of new functionalities, all value chains, as much the development of new products and services as the improvement of production or control processes; this for many strategic industrial sectors for Europe. To take advantage of these opportunities offered by AI, three elements seem essential. First, we need to have a variety of skills. Investment in training is therefore essential. Second, build on competitive, interdisciplinary and multi-sectoral ecosystems at the national and European level. In a context of fierce international competition, the "collective" is fundamental. Third, mobilize significant investments to support the emergence of new markets, new players, but also strategic digital infrastructures in many industrial sectors. These digital infrastructures are key to digital sovereignty and the dissemination of European values.
RV: Keep in mind that AI is both a dynamic research field and an application field. AI research continues to explore the fundamentals of mathematics, the transition from cloud to embedded, how to represent knowledge, the quest for more frugality. At the same time, we must tackle the industrialization and economic potential of technologies that have already been developed. However, conversion to industrial uses, the lab to market, comes up against a shortage of skills, whether they are specialists at the PhD level or intermediate profiles. This is probably the main barrier for all countries, and this is why France has flagged half of the public funding dedicated to the AI of the investment plan «France 2030» towards training, with nearly 750 million euros dedicated to the skills needed for AI – from secondary to doctoral – out of the 2.2 billion in the Acceleration Strategy. Beyond human talents, machine learning requires large databases whose legal framework must be adapted to the learning function, which is different from the use of already developed models. The development of AI is conditioned by the fact of having, in each sector or organization, a policy of valorization and capitalization of data. This is essential in a world where the market for digital services and products is global, and where there is a strong premium on first-time entrants via network effects. The analogy too often made of the value of data with oil is therefore to be qualified: the data have much value until the first entrants in a market have developed their products, after which this value rapidly declines, the effects of networks playing to the full. The speed of time-to-market is therefore crucial.
JC: AI is indeed a general-purpose technology. It seems to me, however, that it carries an intrinsic specificity, both technical capacity and function of use. If I may use an example to illustrate my point, an autonomous vehicle uses many general-purpose technologies that are essential to its development, be they electronics or the cloud, but the use function is provided by AI. Based on this observation, two elements seem to me key: first, our ability to integrate a set of digital technologies (data, algorithms, electronics, cyber security, etc.), and therefore to carry a «system» and not only «algorithmic» vision or focused on "data"; second, our ability to cooperate within interdisciplinary and multisectoral ecosystems, between research and industry, large-scale groups and start-ups, etc. Finally, it is essential to reconcile "business" valuation AI in applications and the construction of digital infrastructures that play the role of enablers and therefore strategic in terms of digital sovereignty and economic competitiveness.
2/ The new legislation in progress, brake or booster?
JC: First of all, I would like to point out that trust is essential to the acceptability by users and citizens of AI technologies, and therefore to their dissemination in future products and services. The European regulatory proposal is thus a response to this fundamental challenge, but also to the dissemination of our vision of AI and the European values that we collectively carry. The question you are asking us is therefore a major one, especially since the European Commission has set out its ambition for a «horizontal» approach for a «generic» technology thus addressing many markets and industrial sectors. However, we must remain vigilant on two points that seem fundamental to me. First, we need to maintain an "acceptable" balance between regulation and innovation, while at the same time avoiding a "flood" of standards. Second, we need to ensure that there is an effective articulation between what is "generic" and what is specific industrial sectors. But I also see two major opportunities. It is an opportunity for Europe to innovate especially with regard to future solutions to ensure trust in AI-based systems. Above all, it is a real opportunity to develop a global benchmark digital infrastructure on AI confidence, addressing the issues of sovereignty and economic competitiveness mentioned above. To do this, we need a proactive industrial strategy on trusted AI that accompanies future AI regulation.
RV: Many observers consider that the European digital market is still far from being unified, and the EU's first challenge is to remedy it. The maturity of the AI market in Europe is key for our leading start-ups to choose to stay on our continent rather than migrate to North America. From this point of view, the package of common legal rules proposed by the Commission on data and AI is an excellent thing. A second challenge will be to take into account simultaneously and with balance the risks and promises of these new technologies. The statistical nature of many contemporary AI systems, usable in a context of uncertainty, opens up new fields of automation and hence productivity. But AI must not enter into algorithmic human governance and remain respectful of rights and freedoms. The proposed horizontal legislation provides vision and imposes obligations on stakeholders to address the risks of robustness, bias and understanding of how high-risk AI systems work throughout their life cycle. Nevertheless, regulation is now faced with very rapid cycles of innovation that are not always used to regulations, both European and national. It is therefore necessary to provide flexibilities and spaces allowing technological creativity especially in the form of ambitious experiment sandboxes. Like the rest of digital, innovation often follows iterative paths in a market situation. This calls for a major shift towards sectoral technical standardisation and the invention of new ways of adapting regulations in short cycles.
3/ How to develop AI systems in a sustainable way? (Public & private examples)
JC: The term "sustainable" is key to your question. First, the sustainability of AI systems refers to their energy and environmental footprints. It is unthinkable to continue the exponential trend of the energy cost of AI. Frugality, both in terms of data and the power and computational time required, thus requires a major effort of research, development and industrialization. In this regard, colleagues are interested in the implementation of a shared methodology for assessing the energy and environmental impact of AI. Second, a sustainable system requires that it be industrialized and deployed on one or more markets. Outside, this is a major issue because only 10 to 15% of proof of concept (POC, proof of concept) in AI are industrialised and scale. And one of the main obstacles to this industrialization is "trust", respect for requirements of safety, responsibility or ethics, Hence again the importance of a proactive industrial strategy in relation to the future European regulation in AI.
RV: The sustainable development of AI involves both hardware and algorithms. The industry is working on the development of AI-enabled electronic components and computational architectures. Artificial intelligence is therefore one of the dimensions of the EU's strategic autonomy and resilience in the electronic sector. In particular, the emerging field of embedded AI needs to be addressed and the French strategy emphasizes this issue. It is also necessary to take into account the longer-term challenge of controlling, opening and sharing data for AI, fighting monopolies and defending the portability of data through rules of the game applicable to all. The development of digital commons in embedded AI can make it possible to regain more sovereignty over these segments. Finally, on the environmental front, it is still difficult to decide. There is now a kind of race to gigantism of models whose efficiency and not only apparent effectiveness must be assessed. There is a need to develop metrics of energy consumption compared to potentially usable AI systems for each application. The idea that we can put AI everywhere is therefore probably not sustainable today, and we will have to choose the use cases with the highest collective added value to ensure net gains from the point of view of ecological transition.
4/ What should the «4th industrial revolution» bring us? (Resources, employment, well-being…)
---
We are the largest market of digital market of the world Interview of Roberto VIOLA, Directorate-General for Communications Networks, Content and Technology European Commission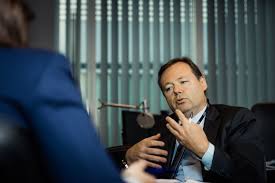 Introduction:
Europe is a large continent and when you look at Europe digital market, the market is the wealthiest of the world. Always looking at the perspective that the responsibility and collective effort in the world, would have solved every problem. Which is of course a way that even in this dystopian present we should not abandon at all. Openness is the key for a wealthy and well-functioning society, and we will be defending openness of markets and technologies services, even if we speak about gaining a little bit more of empowerment for our citizens in our society in terms of having more resilience. When it comes to supplying services and goods to our citizens, so this is the type of reflection where you need to keep the balance right between openness and the need to have a society which is empowered.
The other element is the responsibility that is on Europe to be one of the major contributors of the wealth and the well-being of our society in the world not just in Europe. First of all, when it comes to the basic research and the basic development, we need to continue to contribute to breakthrough innovation. Breakthrough innovation does not come from private companies but it's an ecosystem of innovation that you need and that's one of the big failures of this crisis. We have discovered that a private research without a strong underpinning from the public side it's not enough. We thought that we had all sorts of AI solutions, we discovered that the AI is useful, it actually we deployed it in hospitals but as far from being the game changer that we thought. I'm sure a few years from now it will be the game changer but I'm equally sure that AI medicine, AI in public services, AI in terms of safety of our transport system this is something which is a responsibility of our society to invest on. We cannot just rely on private companies to do that because that's not the job why the job of the private sector is for sure to exploit this and to go on and propose more and better innovative products. The other element where we have a responsibility it's the rule, making now some outside the Europe speak about the Brussels effect, which in other words is what we managed to do in terms of the digital rules of the governor society and economy, when it comes for instance from things like privacy with the GDPR. The fair use of the internet with the net neutrality law which exists in Europe doesn't exist in many other parts of the world. The respect and protection of fundamental rights in general, this element which is again letting market forces to offer services but having a public governance oversight on the fundamental rights of citizens, this you can call it the Brussels model.
And it remains the model of reference in the world and that's the spirit in which we are present the two twin regulations, the digital service act and the digital market act. The first being our services are being offered to citizens and the second is what is the relationship between those service providers platforms and the rest of the business which are using those platforms to actually do business. So, these are complementary goals, the digital services and digital market act go in the same direction, the digital economy will transform our economy and become our new normal. The constitutional guarantees in the real world should be constitutional guarantees in the digital world, that means constitutional guarantees should be enforceable also in the digital world and what is illegal in the real world is illegal in the digital world, that's the essence of these two acts. Find the part of the new normal a society which after this pandemic will rely heavily on digital systems in order to live better to be more resilient and also to work and live in a way that is more near to what are our aspiration.
The last point in regulation is the data governance act that also we present at the end of last year, which is about data sharing. Data sharing has been a bit the quick spot of this pandemic from the very beginning in terms of first of all having the right data of what was going on. Imagine we would have known much more in advance what was going really on in china, imagine we would have been sharing much more information in the various areas of the world. Quicker we are trying to share as quickly as we can information for instance on the variation of the various, on the mutation. Data repositories genetic databases where all these it's available are in the making but they are halfway and that's not just pandemic, this is about our society. Imagine sharing data (much more data) about how we move and how we use transport to make our transfer system safer and greener, much more data about the consumption of electricity at our homes to save money, but also to have a better planet. All of this means that the data allows the society to be better to be more resilient. So the data governance act it's about this, it's about governments sharing more data with companies, it's about a company sharing data among ourselves without having one company conflict of interest with others, it's about citizens if they want to donate data to research to improve our society. We hope to contribute not only to a better society and economy in Europe but a better economy society in the world it's through digital technologies we hope that our society will be better.
we have learned during this crisis and what we have gained of the crisis so
more digital savings more freedom to organize our work will become the norm but in order to do that we need the investments!  Just not talks like this are enough and that's why the recovery of Europe has been not just a talk show but has been a very serious decision taken by state government last July, lined up 2.4 trillion euros for the recovery of Europe and as you know legally 20 percent of the recovery plan should go in the direction of improving our digital society and economy.
I'm not sure I can give a precise meaning to the world sovereignty and I would discard all the bad feelings that people would have about sovereignty. Somebody imposing something on somebody else, if the meaning is digital empowerment that starts with the research and development, starts with investment infrastructure and looks at using blockchain digital identity using new technologies such as quantum or AI supercomputing to improve our society well I can live with this and I'm happy to say this is it I mean, but if it is about closing borders to cooperation creating, a kind of iron ivory castle well that's not what we have in mind. When it comes to the rules once again if sovereignty means empowerment that's what we have in mind, the empowerment of the citizens of companies of having a real society of equals as much as possible. Of course, the society is difficult to equalize, everything it's almost utopian but you can make sure through public intervention the distances are less and if this is the meaning, then this is all about the 3ds the digital service act the digital market act and the digital governance act. The effort is to have a society which is more resilient, a society which is open and to take up our responsibility as public powers to do what public power should do in terms of research development and our responsibility in the world.
JGDE: how Europe plan does to balance the promotion of greater data sharing with the data protection and privacy standards?
Roberto Viola (RV): as an individual through me sensors and my movement I generate data. I think I have the right to decide whether I want to give this data for a better society or I want or not have services dedicated with this data. So this empowerment is the fundamental element of the GDPR and if exercise correctly in a way that citizens understand what they are doing,
not as a kind of bureaucratic reflex, the citizens can be the center of a data saving society and this is one of the pillars of the data governance act. The data donation, it's a concept that is absolutely allowed by the GDPR. Not very clear how to exercise it, it's a bit like when you want to donate your money.  There are public schemes to guarantee that the people that are offering you to donate the data for a course they are not actually offering a scam, but a real donation scheme for a real purpose. Here the data governance act is a bit the same, give confidence to the citizens that those data organizations the donation organization are serious so by exercising their rights of privacy and the rights of ownership the data generated that by themselves in and then moving into organizations that can actually allow citizens to donate the data. Go one step further in the debate, the same applies to things which are not personal data but they maybe they belong to a an entity being a private entity a citizen like an object in the house, a connected option to a company. What could be the reflex to generate the virtual circle by which data is put in common and everybody put in the data in common gets the benefit out of it? For us the key of this is about avoiding conflict of interest, i.e. to prevent one of the participants from misusing the data of others for their own purposes. That's why we are pushing the data for neutral programming of course it's not an obligation if you like conflict of interest in and you are happy with this fine.
For Europe, the key to resolve this tension or this equilibrium between privacy protection, intellectual property and sharing, is the data governance factor, i.e.  empowering companies and citizens to make their choice and to find organizations that could actually make sure that they can exercise those choice
JGDE: Have the EU Member States agreed on a common position and approach to digital sovereignty or will each country have to develop its own strategic approach to protect citizens?
RV: there's a desire that the digital future Europe it's a common future and the indicator of this is the common will of heads of state of government to place digital at the center of the recovery efforts for Europe. The second indicator is the request last October from the European Commission asking the relevant bodies to work for March on what will be developed for our digital in the next 10 years. We gave our thoughts so that state governments would consider our suggestions as an aid to understanding that digital knows no borders.
Digital requires massive investment to be transformative, some of the investments are local. But the major effort, when it comes to infrastructure of force, I mean blockchain, AI quantum, those kind of effort not even the largest countries in terms of GDP can afford it in Europe it's only by working together that we can really make the difference. So I think again if the earning of share sovereignty's responsibility share the empowerment in in the common construction of a European future.  I would say the there's a common understanding of where we have to go. But it's also clear that this doesn't mean that member states can forgive the homework to do when for instance you look at the digital administration in our recovery plan, we insist the digital administration, it's linked with reforms. It makes little sense to digitize bureaucracy, it makes a lot of sense to simplify processes to have as you were saying "Kitchen table democracy" so that is available to everyone services the government as a service and then of course use the best of digital technologies to do that. But if you take a bureaucratic process and your intention is to keep it to preserve it forever and to digitize it then of course we will really miss the mark of having a more resilient and more future proof society.
JGDE: Can we work more closely with the new administration in the US to facilitate better regulation of digital platforms?
 RV: Definitely this is the intention of the European commission. We have published a policy document as we call it, a communication where we said exactly this in our policy communication that : our wish, and our president repeated this last week in parliament, is to be digitally engaged with the new administration.
We made a quite a concrete proposal to create a high-level traded technology panel to discuss the interlinkage between tradition regulation digital technologies and to have a fully-fledged agenda for cooperation. When it comes to the digital rules, we are more than happy to actually contribute together with the new administration united states, as I said, that with world order where rule or law citizens it's the norm.
JGDE: EU member states recently agreed a joint statement on a European cloud federation can you give a sense of the role and importance that a European crowd federation guy may are expected to play in the use of data in Europe?
RV: he goal as I was saying in my introductory remarks is to have a data saving society and of course the data have to be somewhere. So what we think, the way data organized, there should be some regulation, this but also there should be sound technology. When looking at the future of data processing and storage we see that the world becomes much more distributed than this today, we will move to a more distributed collective brain and to large data centers and data processing facility.  If you like this vision technology vision translates in blending high performance computing and what are called edge computing distributed and centralized cloud systems. We want to give our technical technological contribution and also a greener way of processing storing data. New technologies should allow to process and store the data closer to the users, that's the other important thing. No single vendor should have the monopoly of data storage or data processing. Companies, banks, corporations, citizens, small enterprises should have the freedom of choice should have the possibility to port their data and their service to another cloud provider if they wish so, that's the sense of the cloud alliance with the member states I mean to do to realize a distributed cloud federated cloud system open and possible also. That's also a very important technological objective green.
JGDE: how we can get shared technology solutions without shared positions on the meaning of data sovereignty at both state and individual level?
JGDE: how can Europe convey to the rest of the world that it is still open for business while stepping up in its global leadership of digital?
RV: I think there's no continent more open than Europe. Frankly, when you look around, it's clearly like this and so that's why I mean sometimes reports confuses the reality. I mean we have been the one in offering openness when it comes to data exchanges; we have been the one championing trade agreements with the free flow data; we have a very solid regulation inside the union for free flow of data.  being open doesn't mean to be naïve and it takes in a trade agreement or two to tango, so if the other party It's interested to get your data but doesn't offer the same level of exchange or doesn't offer as it in some jurisdiction any kind of guarantees in terms of protecting the intellectual property right of companies in terms of cyber security then of course you have to be a bit careful. I mean I'm sure we are all very open in our thinking with respect to our friends and families and people we now, but I don't give the keys of my house to everybody in a light-hearted matter and here is a bit the same. I think the keys of the house we can share with many, and we are doing that and we probably championed it, but it's time we say to certain jurisdictions you behave that's the point you behave. Because I mean there are red lines that cannot be trespassed, the red line about respecting the fundamental rights, the red line about not attacking with cyber-attacks, the red line of enforcing the protection of fundamental basis. At the same time I mean when you discuss internationally there are principles but there is also the willingness to move ahead, even in problematic jurisdiction, we are willing to see how we can move ahead and how we can I mean make sure that there's more openness on both sides so the intention is absolutely to maintain an open entire dialogue and sharing data as much as we can. But of course, in doing so we have to be also a little bit savy that we don't give the keys of our house to everybody that maybe some of this everybody is not to be trusted.
JGDE: moving to artificial intelligence following the EU's white paper on AI last year new, EU ai regulations are anticipated this year. Are you able to give any sense on what themes are emerging as the most important in Regulation in AI from these consultations?
RV: the eyes we see AI are a little bit different before the pandemic. That if you remember the debate before the pandemic was AI's here everywhere and now we need to regulate it. I would say after the pandemic, we should probably say AI is not here, if AI would have been here could have been a welcome supplementary help to find a solution to the pandemic. The effort still gigantic to bring us to a society that can actually benefit from it and we should not deflect from this effort. In the meantime, there are emerging applications the more and more rely on AI. I come to also the feedback we got from the whiteboard consultation. We should not when it comes to regulation, shoot in every direction, just the fact that you say I should not be making something eligible for regulation.
However, I think we still start maturing things that we collectively think it cannot be. I'm also referring to some tragic events happened in the last few days, that adolescents through AI aggregate have flooded social media fake information, it cannot be; If you don't warn people that you use face recognition in an indiscriminate way without any link to for instance a security need, it cannot be. So there are certain cannot be and there are certain you should be cautious.
Out of the consultation we have seen three things :  the things where you have to give a bit of a warning, the things what we call a bit risk applications – the heads to state, the government ask the commission to be a bit clearer what are the risks; a car it's a high-risk machine that's why you have standards and you have tests, so the fact that something is high risk doesn't mean that they should not be marketed, simply means attention – and the third element is the things that are not a risk, not forbidden and they should simply be allowed and in this case  why there should be regulation. So I think what is very clear from what the states told us and what is emerging from the debate, here's a clear distinction between things that are okay things where we should be attentive and that's a bit the philosophy according to what the European council has asked us. Which we are looking to a limited set of rules that could be really useful in framing the future of AI in the direction to have much more AI in our society and much more people the trust AI.
JGDE: what the future between the EU and the UK in terms of cooperation in The digital espace?
RV: RV: The future is in the agreement and part of it is to be defined. I think the first answer is that there is a difference between being part of the digital single market and being out of it. We have not determined that future, it has been determined by the choice of the British people and we have to respect that.
But at the same time, we have to make one thing very clear – the digital future is with a Member State of the Union, or with a state that is sustainable for the Union. So there will be a difference between being a partner of the Union and being an external state, it doesn't mean that the certain degree of cooperation is possible, it's what the agreement represents in terms of changing data, in terms of selecting certain areas in which joint research can be undertaken, in terms of general regulatory cooperation and also certain forms of, let's say, security cooperation.
All of that needs to be further detailed in the coming weeks and months but the intention is of course to maintain a good relationship, but it will be a very different relationship
Conclusion :
I think the world needs Europe and we need the world there's no doubt.
And in digital Europe's role responsibility that we have to exercise in driving the new normal to a better dimension for citizens.
We are the largest market of digital market of the world, we are by tradition, by facts the market where are the most advanced rules.
We have indeed a weakness, when it comes to having neglected too much in the past the power on innovation, when it comes to digital and this weakness that we need to catch up. That's why these investments in the recovery plan in advance of digital technologies are extremely welcome.
Catch up in a race, there's no reason why you should shoot the tires of the opponent, I mean that's not the way to win the race, and so this is the race, eventually, the real price is to have a real new normal where something what happened will never happen again. Unfortunately, probably it will happen again but at least we will have the tools to combat it better. This is the cup for winning these trades and this is a cup we can share this world cup with others, I mean but we have to do our job in Europe. We are too big, too important not to do our own work and what went wrong is that we didn't do our homework and we cannot simply blame others if they have done the work.
And now they are also in services and process in Europe, we have to do our work and we can maintain all our reflex to be open and assertive by doing our work
---
AI's Challenges for Consumers Luís Silveira Rodrigues President of the Board of the Portuguese Consumer Protection Association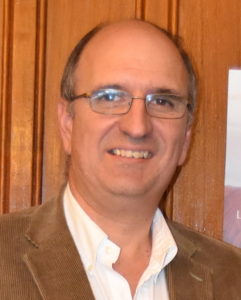 Artificial Intelligence (AI) is already part of consumers' daily lives, yet the term encompasses current technology, that which is still under development, and that which belongs to science fiction although it is reasonable to think it may exist in our lives after a certain time.
AI's advent and development brings incredible opportunities to consumers and companies and, as with any innovation, it also brings its share of risks and implications to consumers' autonomy and self-determination, to their privacy, their ability to interact with products and services, and lastly, the ability to impute responsibilities to manufacturers if something goes wrong. Consumer organizations have a positive attitude towards change and innovation – DECO certainly does – and want to enthuse consumers about this change. Enthusing consumers requires guaranteeing some essential aspects and I believe we must act on at least two areas: Regulations and Knowledge.
In the last Websummit, which took place in Lisbon, one of the speakers compared AI's current situation with the beginning of the industrial revolution. In those days, the lack of regulations clearly harmed companies and consumers and delayed the industry's development, which is why I support the need to regulate activity in aid of consumers and professionals. The last economic and social crises unmistakably evinced how the lack or insufficiency of regulations seriously hindered not only consumers but also professionals and the development of the economic activity overall. I believe this to be a step of utmost priority so that consumers may trust the products and services offered to them. I also believe it wise to follow OCDE[1]'s recommendations, as they state AI regulation should obey to five principles based in values: 1. Inclusive growth, sustainable development, and well-being; 2. Human-centered values and fairness; 3. Transparency and explainability; 4. Robustness, security, and safety; 5. Accountability.
Although the latest developments offer some hope, the European Commission's proposal on Artificial Intelligence (AIA) does not seem to follow the path set forth by OCDE, let alone the fair claims made by consumer organizations such as BEUC or DECO. For example, the proposal does not guarantee a high level of consumer protection, as consumers are in fact outright excluded from the scope of the Regulation's application. The proposal also does not generally apply to AI's several systems (only to those of high risk) and the methodology to list AI specific systems that the proposed regulation will apply to, will leave out all future AI applications that have not been developed yet. And while the proposal rightfully states a list of forbidden practices, the latter not only falls short from what is needed, but also from what already exists – for instance, there is no prediction for economic damage. Unlike the Commission's proposal, the regulation in question must provide consumers with the needed rights and protections so they may safely use AI's products and services. The regulation should also provide them with the adequate means to react to possible abuse and to enforce their rights[2].
"The eyes don't see what the mind doesn't know" (Mona Hanna-Attisha)[3]. More than any other technology, AI's systems escape most consumers' comprehension, and its consequences may be much more severe. This means that we must educate and train consumers on how AI works in products and services they purchase, for example in terms of their choices and information. Only then, can consumers understand the opportunities and risks stemming from these new systems. Only then, can they make conscious, and even free, choices.
Circling back to the comparison with the industrial revolution: the truth is nowadays, consumers are much more protected than back then, not only due to the existing legislation, but also due to the development of strong consumer organizations that watch over their rights and due to the existence of means of reaction, namely collective actions. When the Representative Actions Directive (RAD) is transposed, all European Union countries will at least have a collective means of enforcing consumer rights, which is a powerful way of enforcing consumer rights and ensuring that they are compensated for the damage they suffer. Consumer organizations tend to see this type of means as a last resort, but the absence of a robust and effective regulatory framework and the lack of transparency about AI systems can make it the only means available.

Luís Silveira Rodrigues, President of the Board.
DECO Associação Portuguesa para a Defesa do Consumidor ( Portuguese Consumer Protection Association)
Rua de Artilharia Um 4º, 1269-160 Lisboa – Portugal
Phone: +351213710212 / Email: lrodrigues@deco.pt
[1] OECD, Recommendation of the Council on Artificial Intelligence, OECD/LEGAL/0449 – https://oecd.ai/en/ai-principles
[2] For more in-depth information see BEUC – REGULATING AI TO PROTECT THE CONSUMER, Position Paper on the AI Act – https://www.beuc.eu/general/artificial-intelligence
[3] Mona Hanna-Attisha – "What the Eyes Don't See: A Story of Crisis, Resistance, and Hope in an American City" – June 2018
---
Artificial Intelligence (AI) new ways of living and working Cecilia Bonefeld-Dahl Director-General, DIGITALEUROPE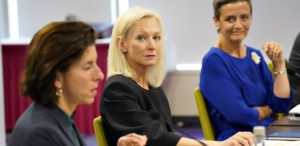 Digital knows no borders, and as we face bigger and bigger global challenges – cyber security, data ownership and access, climate change, supply chain shortages, online responsibilities – there has never been a more pressing time for international cooperation.
Emerging technologies, such as artificial intelligence (AI) or the Internet of Things, and new ways of living and working – unlocked by connectivity and data – are an exciting opportunity that we cannot miss. We are at the perfect time and place to steer them in an ever more positive direction, so that technological advancements can be a force for good, supporting our citizens to prosper and lead better lives. At the same time, they come with serious responsibilities we should not bear lightly.
Together, the EU and US make up more than 40% of global GDP. What we do together matters.
On the first anniversary of the Biden administration, and with the French Presidency underway, a great deal of work has been done to repair the transatlantic relationship, following four years of divergence.
The launch of the EU-US Trade and Technology Council (TTC) in June 2021 marked a transatlantic cooperation reboot, setting a more purposeful direction to our trade and technology policy decisions to benefit first and foremost people. Europe and the United States already share a diplomatic and military security alliance; it is time that we become tech allies as well. 
2022 starts on a high note of urgency to jump-start the TTC and deliver on its promises. Concrete actions are needed to maintain the European and American elections in 2024.
The time has come for Europe and the US to find concrete solutions to boost their technological strengths, collaborate on setting the governance of the Digital Decade, and defend the open, rules-based trading system.
The rollout of AI systems has been spurred up by the Covid-19 pandemic. Hostile foreign cyberattacks have increasingly become a source of concern to both the EU and US as the situation on Ukraine's eastern border continues to heat up.
The importance of technological innovation speaks for itself. Policymakers are realising the crucial role of AI and new technologies to bring down CO2 emissions and save the planet. Young tech innovators in Europe and the US are struggling with barriers of regulatory fragmentation to scale up and expand overseas, despite belonging to a sector – the digital economy – that grows two and a half times faster than any other.
A promising initiative like the EU-US Trade and Technology Council can make a difference – if we manage to avoid the pitfalls of previous bilateral and multilateral negotiations. Almost ten years later, the failure of the Transatlantic Trade and Investment Partnership (TTIP) is still fresh in our minds. Despite a new, determined leadership, the World Trade Organization (WTO) continues to struggle with relevance. We cannot afford another empty talking shop, or we risk losing citizens' trust – we need to act now.
From setting common standards for trustworthy AI to better aligning on competition policies, to renewing fair data and privacy agreements, European and American citizens alike can benefit from a dynamic transatlantic cooperation.
A stronger cooperation on cybersecurity, from cloud to connected devices, will allow data to flow more securely across the Atlantic, to the benefit of consumers and medical research. A better alignment around competition policies has the potential to offer consumers on both sides a better choice of digital services. A stronger cooperation around semiconductors can curb the disruption of global supply chains.
With this paper, we contribute concrete ideas for what the TTC should achieve by the next US Presidential and European elections in 2024, and offer a clear roadmap, supported with success indicators for the short and medium term, to each of its Working Groups.
The window of opportunity for progress is closing. Let's get working.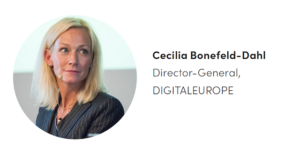 ---
Intelligent Transport Systems Questions and Answers to Adina Vălean Commissioner to Transport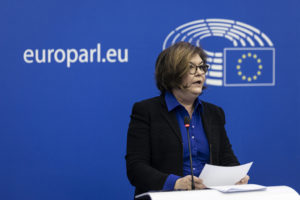 What are Intelligent Transport Systems?
Intelligent Transport Systems (ITS) apply information and communication technologies such as journey planners, eCall, and automated driving in transport, making mobility safer, more efficient and more sustainable. With ITS, citizens can receive better information through applications in the car, e.g., on traffic regulations and roadworks. Systems like eCall, which automatically alert emergency services in case of an accident, are already installed in 12 million cars. ITS thus leads to an overall safer and more efficient and comfortable driving experience.
A smarter and interoperable transport system allows more effective management of traffic and mobility across transport modes, facilitating combining the most sustainable modes of transport. For instance, mobile apps are proposing travelers different transport options to get to their destination. Also, transport operators will share their insights with authorities for better mobility management decisions.  In turn, this will reduce congestion and bring down emissions.
ITS are therefore vital to tackle Europe's growing emission and congestion problems and can enable entirely new services and jobs. But in order to be effective, the roll-out of ITS needs to be coherent and properly coordinated across the EU.
What changes to the ITS Directive are proposed and why?
Since 2010, the ITS Directive has been the EU's tool to ensure the coordinated deployment of such systems across the EU, based on European specifications and standards.  The revision includes an extension in the Directive's scope to better encompass emerging services, such as multimodal information, booking and ticketing services (such as apps to find and book journeys that combine public transport, shared car or bike services), communication between vehicles and infrastructure (to increase safety) and automated mobility. It also mandates the collection of crucial data and the provision of essential services such as real-time information services informing the driver about accidents or obstacles on the road.
How does digitalisation fit into the wider transport policy?
The digital transformation of the transport sector is essential for reaching our sustainability and transport efficiency goals (alongside other objectives). The Sustainable and Smart Mobility Strategy lays out how Europe can achieve this digital transformation and includes milestones such as deploying automated mobility at large scale by 2030 and eliminating fatalities in all transport modes by 2050.
This Strategy identifies the deployment of Intelligent Transport Systems (ITS) as a key action to achieve these goals, together with the digital transformation of the European transport system.
How are you protecting personal data?
Transport and traffic services do not necessarily need personal data. Data can be anonymised and aggregated, which also provides greater reliability and better-quality services. Where personal data is necessary, this data is subject to the EU data protection rules, notably GDPR. This is also, in particular, a crucial concern when it comes to access to in-vehicle data.
What are you doing to improve ticketing, notably when it comes to rail and multimodality?
In 2022, the Commission will present a new initiative on multimodal digital mobility services. This initiative aims at supporting the development of digital service intermediaries, which can help passengers identify all the tickets available and easily book (even if the journey has different legs and/or is operated by different operators). This proposal will also look at journey continuation agreements in the rail sector, with the objective of opening them up to all operators and making them more transparent. In addition, the Commission is in parallel looking to revise the existing Delegated Regulation on multimodal travel information services to further support journey-planning services.
---
An EU for AI Deployment in Transport and Mobility Josianne Cutajar is the Rapporteur for the European Parliament's Transport and Tourism (TRAN) Committee opinion on the Artificial Intelligence Act
An EU for AI Deployment in Transport and Mobility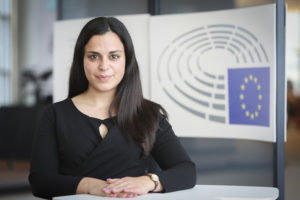 Artificial Intelligence systems have been slowly integrated in transport and mobility throughout the past decades. Today, this process has accelerated drastically with AI pervading these sectors. There are clear benefits for the widespread use of such technology. Still, we must be cautious regarding possible negative impacts technological advancement can have on the EU's single market, all while eliminating pre-existing market conditions that could stifle innovation.
For these reasons, the European Union must take the lead, focusing on policy which safeguards the respect of EU rules, standards and rights, whilst also promoting competitiveness and ensuring EU transport and mobility enterprises reap the benefits of an AI world.
Undoubtedly, Artificial Intelligence can benefit transport and mobility, in particular when it comes to EU objectives. On road safety, increased automation, remote car checks, driver assistance technologies running on AI can help reduce the human factor which is responsible for 90% of fatal crashes, assisting the EU in achieving its zero road deaths objective by 2050 (Vision Zero).
AI can also contribute to the Green Deal. The integration of AI software in shipping can lead to predict the most fuel-efficient route, helping ships adapt speed and avoid unnecessary emissions. From a mobility perspective, the sharing economy can help reduce emissions through the use of unified platforms (MaaS) promoting multimodality, public transport, and ride sharing.
A less mentioned benefit refers to societal gains of AI for transport. A US study on self-driving cars found that by helping mitigate obstacles to mobility for individuals with disabilities, automation of vehicles can enable employment opportunities for approximately 2 million people and save 19 billion US dollars in healthcare expenditures from missed medical appointments[1].
Lastly, overall, AI will help boost efficiency for transport and logistics by improving internal processes, the digitalization of enterprises, and the overall operations. Through traffic management and better route planning, it can help eliminate congestion, avoiding costs of Euro 100 billion per year. Efficiency gains could lead to a 10% increase of GDP for the sector on average by 2030, greatly benefitting EU businesses[2].
The benefits for the sector are evident. However, many challenges lie ahead. Among the obstacles to the full deployment of AI in transport is lack of harmonized AI rules among Member States. This translates into a slower adoption of AI with negative costs on innovation. Diverging national approaches disproportionally affect SMEs, as they do not possess the means nor finances to spread additional costs of operating in different Member States the same way larger foreign companies can.
The EU's digital sovereignty ambitions can only be achieved if we remove barriers that impede our businesses in developing AI-driven products. EU policy action for transport must therefore address fragmentation focusing on harmonizing existing policy gaps on liability, safety, security (including cyber), algorithmic transparency and data privacy. Doing so would boost societal acceptance of AI and guarantee legal clarity for EU businesses to invest in the technology.
Let us take liability as an example. How can we expect a boost in AI innovative products' development and uptake by consumers, if there are no clear rules on who will be held liable in case of an accident? What about cross border uses of a product?
The EU is already taking action on two fronts. First, the Commission is reviewing and updating the legal and policy framework for AI. Secondly, work is being conducted to ensure specific AI enablers are in motion such as investments in technology, data availability and infrastructure. Policy can only do as much. There will be no vast scale AI deployment without massive investments in high performance computing, cloud services, 5G, data platforms and quality data collection. For this reason, the EU has developed programs and joint ventures for transport and mobility such as ERTMS for rail, the SESAR joint undertaking that supports research projects in AI, and the C-Roads platform project for harmonizing Cooperative Intelligent Transport System (C-ITS) deployment in Europe. Still, as per any industrial revolution – we are experiencing the fourth – more is needed.
From a legislative standpoint, the European Commission is working on addressing the gaps in the legal and regulatory framework for AI with three policy actions. The proposed Artificial Intelligence Act to ensure excellence and trust in AI, the upcoming directive on Civil Liability, and various updates to sectoral legislation.
All such measures, by nature, have a horizontal take on the issue. To be clear, we need harmonized legislation to remove barriers, ensure trust, and provide legal clarity. The question therefore must be posed; how can we ensure that such legislation tailors for the specific needs of transport and mobility supporting EU businesses?
First, since transport and mobility are highly regulated, we must avoid overlap between the new AI framework and pre-existing sectoral legislation. For example, clarity is needed on which approval procedures are required for a product embedded with AI.
Second, it is important to avoid unnecessary burden caused by an unjust high-risk classification of an AI system. In the transport sector, some AI applications have been in place for decades. Rule-based AI systems for example are at the basis of automation. Having been in place for years, if proven not of high risks to humans, we must avoid subjecting certain types of AI to new obligations.
Third, we need to ensure that unavoidable burdens do not stifle the competitiveness of EU businesses. We need our champions in transport and mobility, including for the sharing economy. As noted prior, innovation and investments are required if the EU wants to reap the benefits of AI. Legal provisions must be in place, such as regulatory sandboxes and assistance to SMEs, something foreseen by the AI Act, to allow new business models to grow and help the sectors enter the future.
Lastly, if we want to see an uptake in AI use in transport and mobility, we need transparency on how algorithms work and on how consumer data privacy is ensured. Only this will help the consumer attain peace of mind.
The benefits of AI for transport and mobility cannot be questioned; its role in helping us achieve our societal and EU goals neither. Still, if we want to see those benefits materialize effectively, we need coordinated and strengthened EU action for both policy and investments. We need clearer rules on liability, safety of products, security, transparency and data privacy to ensure trust by the public and security of investments for businesses. This is the way Europe can become a global player in AI transport and mobility applications.
[1] https://rudermanfoundation.org/wp-content/uploads/2017/08/Self-Driving-Cars-The-Impact-on-People-with-Disabilities_FINAL.pdf
[2] https://www.europarl.europa.eu/thinktank/en/document/EPRS_STU(2021)654212
---
DIGITALEUROPE urges the EU and the US administration to set the targets Cecilia Bonefeld-Dahl, Director-General of DIGITALEUROPE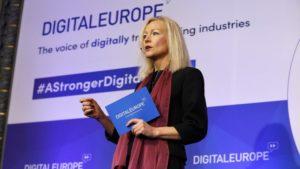 Today, DIGITALEUROPE published a proposal of 24 targets for the EU-US Trade & Technology Council (TTC) urging the EU and the US administration to deliver on the promising goals set in June 2021.
Following the publication of the new EU standardization strategy yesterday, and on the first anniversary of the Biden administration, it is time to reignite the transatlantic relationship and deliver concrete actions before the European and US Presidential elections in 2024.
Almost ten years later, the failure of the Transatlantic Trade and Investment Partnership (TTIP) is still fresh in our minds. We cannot afford to miss out on the opportunities of  the EU-US Trade & Technology Council (TTC).
Cecilia Bonefeld-Dahl, Director-General of DIGITALEUROPE, said:
"The EU and US make up more than 40% of global GDP. What we do together matters.  The time has come for the two powerhouses to find concrete solutions to boost their technological strengths and collaborate on setting the governance of the Digital Decade. The window of opportunity is closing. We are glad to learn that the TTC will meet both virtually in March and in person in May, we must keep up the positive momentum and combine talks with concrete actions. Let's avoid another situation like the failed EU-US trade agreement, TTIP. "
"In a world of geopolitical tensions, a transatlantic collaboration on emerging and disruption technologies and not least cyber security is key. The private sector is the place where these are developed in this digital decade. Whether it is cooperation on semiconductors, aligning on standards for artificial intelligence or developing a common rulebook for the cloud, there is huge potential for the TTC to create real benefits to citizens. We also urge both the EU and US to set high targets for the adoption of digital technologies in society to support inclusion and reduce our emissions. The US is leading on investment and EU has taken the lead on concrete KPIs with the digital compass. Together we can push each other forward." She added.
Digital industry shares their concrete ideas for targets
 By the next TTC meeting, foreseen in May, DIGITALEUROPE urges the EU and the US administration to set the following targets, to be achieved by 2024:
Develop a joint Cloud Rulebook, to ensure we have common rules for data storage, security, and privacy.
Lead the way on promoting digital inclusion:
Retrain 20% of our workforces with digital skills.
Hit a target of 50% of SMEs using big data analytics.
Ensure that at least 30% of ICT specialists are women.
Develop common principles for a safer internet drawn from EU and US legal frameworks.
Establish a Transatlantic Green Technology Alliance and a joint approach to sustainable procurement.
Set joint standards for artificial intelligence and cybersecurity, and advance cooperation in international standard setting.
Launch four major commonly funded EU-US semiconductor R&D projects by 2030.
The EU-US Trade and Technology Council can make a difference 
The EU-US Trade and Technology Council can fuel a transatlantic cooperation reboot if we manage to avoid the pitfalls of previous bilateral and multilateral negotiations.
A stronger cooperation on cybersecurity, from cloud to connected devices, will allow data to flow more securely across the Atlantic, to the benefit of consumers and medical research. A better alignment around competition policies has the potential to offer consumers – on both sides – a better choice of digital services. A stronger cooperation around semiconductors can curb the disruption of global supply chains.
To equip the TTC with a clear roadmap, DIGITALEUROPE's new publication Becoming tech allies offers both ambitious and achievable digital targets for 2024, and short-term success indicators for each TTC Working Groups, to be achieved over both an immediate timeframe, (coinciding with the second TTC meeting in May), and a slightly longer one (up to one year).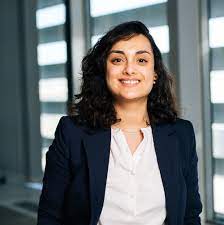 Samia Fitouri Senior Communications Manager DIGITALEUROPE
Additional information  
Total US investment in the EU is three times higher than in all of Asia.
EU investment in the US is around eight times the amount of EU investment in India and China together.
EU and US investments are a major driver of the transatlantic relationship, contributing to growth and jobs on both sides of the Atlantic. A third of this transatlantic trade comprises intra-company transfers.
The transatlantic relationship defines the shape of the overall global economy. For most countries, either the EU or the US is the largest trade and investment partner.
Together, the EU and the US economies account for about half of world GDP and for nearly a third of world trade flows.
Source: European Commission 
Read DIGITALEUROPE's new publication "Becoming tech allies: 24 targets for the EU-US Trade & Technology Council by 2024 here.
Further reading 
About DIGITALEUROPE 
DIGITALEUROPE is the leading trade association representing digitally transforming industries in Europe. We stand for a regulatory environment that enables European businesses and citizens to prosper from digital technologies. We wish Europe to grow, attract and sustain the world's best digital talents and technology companies. Together with our members, we shape the industry policy positions on all relevant legislative matters and contribute to the development and implementation of relevant EU policies. Our membership represents over 35,000 businesses who operate and invest in Europe. It includes 93 corporations which are global leaders in their field of activity, as well as 39 national trade associations from across Europe.
---