This Official Dossier will present after the proposal FIT for 55, the European institutions and government apprehension, doubts and positions and the complexity of solutions to decarbonisation. How Innovation and collaboration between the sectors will be critical, along with a multi- faceted approach. How it will be important both for the leaders of industrials and for government leaders to be in sync on this complex transition and to support the transition with convenient policy and required predictability around future cost developments.
---
Frans Timmermans, Executive Vice President of the European Commission Responsible for making post-transition Europe sustainable, competitive, efficient and fair!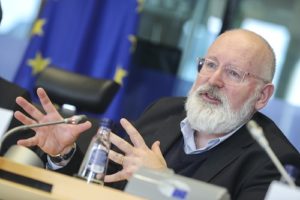 He stated: "CCUS is a building block for a climate-neutral Europe. With programmes such as the recently launched Innovation Fund, the European Commission shows its support for CCUS, which has grown over the years. In the economic recovery, let us also use the new investment cycle of the #NextGenerationEU and the revamped MFF to promote a set of technologies that can lead the transition to climate neutrality by 2050. We need to move along quickly on CCS. CO2 storage needs extra attention including mobilisation of investments."
"Nuclear power is a Rubik's Cube with several questions, what device should be put in place to promote European aid to everyone within the framework of the" green pact "as a transitional energy?
European aid is the subject of questions, in particular regarding nuclear power, because even if it is "zero emissions", it is not green for all that. Indeed, He emphasizes that you have to be patient, until you make a decision on taxonomy. There is waste management which raises questions, but also the fact that this energy is still very expensive to produce.
He calls on France and the other Member States to adopt a rational attitude on their energy choices with a view to climate objectives. Skeptical on nuclear power, he invites the Twenty-Seven to give pride of place to renewable energies.
Climate objectives often represent complex strategic choices. Energy choices cover several sometimes-skeptical questions, including the choice of nuclear power. An example on the political and climate scene is essential for Europe, the European Union wants to put its Fit For 55 slogan on the international scene.
We always calculate the price of the transition, but he indicates that we should also calculate the price of the non-transition.
"Asked about the related issues nuclear. He quotes; "Nuclear power has the great advantage of producing emission-free electricity when we urgently need to reduce our emissions. It also has drawbacks, notably its high price. Member States are deeply divided, some like France believe in its future, others reject it completely, such as Germany, Austria, Luxembourg…
Indeed, countless countries are targeting climate neutrality by the middle of the century, but few of them already have plans to achieve it, while the European Union imposes its circuit. Strategy: "fit for 55. The price of the transition with supporting" green bonds "It represents a face of the European Green Pact.
The automotive sector in the next Wagon? He observes:" it has changed radically in recent years. 2035 is no longer in dispute as the deadline for stopping heat engine production. "
He says: "Asia, the United States moved before us, but we are catching up.
Frans Timmermans stresses again and again the importance of making "a socially just climate transition." He stresses that the Commission will provide real and staggering aid, in particular so that the workforce is trained "in new skills, in the jobs of the future", of which he estimates the number for the automotive sector alone at 2 million.
Responsible for making post-transition Europe "sustainable, competitive, efficient and fair." He is convinced that we are "capable" of implementing a carbon tax at its borders. His services have identified 5 key sectors (steel, cement, iron, electricity, fertilizer) and will assess over the next two years "whether there is a need to impose a border charge on those who want to export to the European Union."
Taxonomy an objective that centers on transparency for savers and investors who want their money to be useful for environmental objectives". Popular "green bonds": He indicates that it is essential that we have the support of our citizens for the ecological transition, he warns.
In these crucial years, citizens will be compensated "to offset increases in the price of energy, the costs of converting their homes or cars, or purchasing a clean car." Companies and business will be supported and will have sufficient capital, he assures us.
For him, the European Central Bank (ECB) "is going in the right direction", like the European Investment Bank (EIB), which will spend half of its resources on climate policy by 2025.
"the financial markets are very positive" he exclaims. They have welcomed our green bonds in an incredible way."
"to want too much to be exemplary, isn't Europe shooting itself in the foot?" "On the contrary! Those who are slow to change will have a much heavy price to pay than those who change quickly. We always calculate the price of the transition, but we should also calculate the price of non-transition …"
---
Reaching climate neutrality by 2050 is not a pipe dream! It is our task to support our businesses and citizens to make this transition a success for everyone.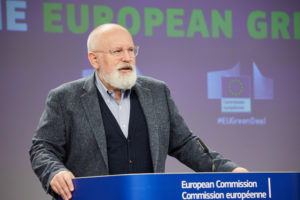 We already had the opportunity to discuss this law in July at the informal Council and things have been moving since then. The presidency has been very active in bringing things to the Council, having first debates about this. But of course, this is a very comprehensive approach. I don't think we have ever presented anything, from the side of the Commission, that comprehensive, that transformational for our society. The background of this is obviously that we need to stay within the law that we have all established, which is the Climate Law.
We need to reduce greenhouse gas emissions by at least 55% by 2030 as compared to 1990, which is an increase from 40% to 55%, which is huge, a huge difference. And we need to reach climate neutrality by 2050. This is a legal obligation on all of us.
I would suggest discussing mainly two elements. Political elements. First, the new elements in the package. And second, whether the package that we have put on the table has the right distribution of ambition and efforts across the different proposals, sectors in economies and societies affected, between Member States, and between Regions. I think this is the way to look at it. Is this fair. Is this distributed in a fair way?
In terms of some of the new elements, the one comes to mind immediately, which is our proposal to have a new ETS for road transport and buildings.
Why do we make this proposal? The starting position is simple, emissions are not declining, it is rising. Energy efficiency in our buildings is not developing at the pace of where we need to be.
We are only at about 50% of where we would like to be if we want to reach our goal by 2030. So, the existing tools that are in place clearly don't deliver the results that need. We need to come up with extra tools. Emission trading, as proven in other sectors, that it creates through market instruments created an emission reduction, a reduction that is very much needed.
But in this case, it also provides us as a means to address any possible negative social consequences. We give ourselves the instruments to make sure that our citizens are not struck by energy poverty because of this fundamental change. So, the ETS revenues come on basis of the polluter pays principle. So, it's not the carbon price for citizens directly but for the big companies. Of course, I know the risk is always there that they pass that price increase on to citizens. But we see in the ETS that it also stimulates them to change their behaviour and to look for a cheaper way out. Which is a stimulus that works better than just increasing taxes, which would affect the consumers directly. And then of course we have the possibility to use the revenues, through the Social Climate Fund to avoid the risk of energy poverty or any other negative consequences we don't want.
But I don't want to be dogmatic with our proposal. I want to state here clearly what I have said before. What we need to achieve is reduction of emissions in transport and in the building sector. We have looked at all different options and from our analysis this seems to be the best option to achieve the goals and also have the possibility to make sure that you have the tools you need nationally to compensate your citizens for the possible negative consequences.
I have to stress; this transition needs to happen. And any transition of this fundamental nature will have consequences. Some you like some you don't. And it is the art of politics that you stimulate the positive consequences and mitigate the negative consequences. But we can't food our citizens by telling them that nothing is going to happen, and you can stay put. You won't feel anything. No. This is a fundamental transformation we need to go through, to avert the worst of the climate crisis. So, I insist, I believe the social climate fund, which is an integral part to the new ETS can really help us achieve these issues. No ETS, no Social Climate Fund, then we will need to look to other ways to help our citizens.
The second question, the distribution between of efforts between sectors, between Member States or within Member States, that is a big question we need to address in political terms.
All the sectors, al the ministers, all the governments will have to look at this in an integrated way. This will only happen if it is perceived as fair within societies, but also fair between societies. That is the complexity of what we are doing. If it is perceived as unfair within societies then we will never get the political support from our citizens to do what needs to be done. If it is perceived as unfair between societies, between Member States then we will be paralysed in the Council and we will not be able to get things done. The element of a Just Transition to this situation, of a fair distribution of the difficulties and the possibilities is an essential element of the package.
This has become very topical in the last couple of weeks because of the current increase, huge increase in energy prices. This has sharpened our focus in politics and in society on what could happen if energy prices soar and what this means for our citizens but also for our economies.
Some, for ideological reasons, or sometimes economic reasons in protecting their vested interests, have argued that the Green Deal is to blame for this. And I want to say clearly, that had we had the Green Deal 5 years ago, we would not be in this position. Then we would have much more renewable energy of which the prices are consistently low, and we would not be this dependent on fossil fuels from outside of the European Union.
The wrong response to this would be to slow down the transition to renewable energy. The right response is to keep the momentum and perhaps even look for ways to increase the momentum.
Of course, people then say 'but ETS is to blame'. Let me be very clear, if you look at the price increase due to ETS it is at maximum 20%, one fifth of the total price increase. So, it does have an effect on the price. But if you understand that the effect is limited, then tinkering with the ETS will also have limited effect on countering the effects. So, it would not be smart to undermine the ETS system we need because it will not have a substantial effect on the prices. What we need to do is address the market issues that are linked to the price increase.
The core issue is that we have to make sure that the most vulnerable are not unduly affected by what is happening now. The core of the issue is that we need to have the instruments, like in any energy crisis, that these peaks don't affect our citizens, and that we respond to those. The Commission will come forward with a number of proposals next week that could help solve the issue.
So, in view of the climate crisis, higher prices for fossil fuels also set incentives for lower fossil fuel use and the investment in renewable energies. Now, I don't mean the prices that we see now, that is completely out of this world. But that there is a trend, that fossil fuels become relatively speaking more expensive than renewables, does help the investment in renewable energy. And it is continuing. It is our task to support our businesses and citizens to make this transition a success for everyone. Again, let me underscore this, the best answer to this problem of today is to reduce our reliance on fossil fuels – the best and consistent response.
The new EU Forest Strategy is in the agenda. The Commission fully agrees that also the Environment Ministers should be part of this discussion. Many are late coming to the understanding that this is not about trees put next to each other, harvested and used. Important. But it is also about ecocide, about the health of our forests.
Our forests are in bad shape. Every report that comes out shows this. The recent report of the European Court of Auditors also points in this direction. All of the reports show this. We have a huge task and Ministers cannot be held away from this discussion; they have a huge role to play in this. If we take the issue of carbon sink, or the issue of, let me be technical, LULUCF, seriously: if we really want healthy forests to be part of the solution, we need to look at this also from an environmental angle and not just from an angle of forestry and agriculture.
I know that the package has different effect on all the Member States and that we need to look carefully at all these effects and be in constant contact with all the Member States for all these effects.
If we look at the trajectory between now and 2050 that is almost the same trajectory as if you would look back to the fall of the Berlin Wall.
If you have seen what we have done since that moment until now, and you see what the transformation was in those countries suffering under the communist oppression until 1989 and you see them now. If you had asked me in 1989 if they would be Members in 2004, if they are going to be where they are in 2021 then I would say 'no, impossible, it is impossible – it is fiction'. If I would have thought Poland in 2021 would be the biggest exporter of electric busses? If I would have ever thought that in Poland, there would be such a high uptake in solar panels by citizens all across the country in 2021? Sometimes I think we underestimate our own abilities to adapt to new circumstances and grasp new opportunities.
I believe reaching climate neutrality by 2050 is not a pipe dream. It is possible!
That's why we have made these plans in such a way that they will set us on the trajectory to 2050. But the plans are also intrusive. We can't go back to citizens and say, 'well you can sleep on both of your ears because nothing is going to happen'. It's going to be intrusive.
But let's also keep in mind how intrusive it will be on our lives if we overshoot 2 degrees, if we go to 3 or 4 degrees. What will happen to harvests, what will happen with wildfires, what will happen with floods? Already with 1 degree we're struggling with the effects of climate change. I don't even want to imagine what will happen if we overshoot the Paris Agreement. That's the context that we need to see.
The ETS is being blamed in some Member States, by some leaders. Last night and this morning again, some leaders blame the ETS for the high energy prices. The raise in the gas price, has eight times more effect on the price of the electricity than the ETS. Eight times. So, if we would blame the ETS for this and do something on the ETS then we would only have 1/8th of the opposite effect on the reduction of the price than if we tackle what's happening in the market. Eight times more is the raise in the gas price.
By the way, the ETS: Member States this year until now have had almost 11 billion Euros more revenues in the ETS than in the same period last year. They have to use it well, to use that in your transition policies. That's the whole point.
So, if we look at the ETS we don't only look at the cost but also the revenues what we can do in transformational policies. And our industry is adapting and is reducing their carbon footprint. Don't bad-mouth the ETS, we have to use it as a method to both incentivise the right changes and at the same time look at it as a means to invest and compensate citizens for that.
Let's also look very carefully at where the subsidies are going. The IMF has just calculated that the fossil fuel industry gets 11 million dollars a minute in subsidies. Just imagine if only a fraction of this could be invested in renewable energy, what effect would be. These are also things we need to address in the context of what's happening now.
Nobody can claim they're not affected by it. We're all in the same boat. The only thing is, that we have to find solutions that are fair, that take into account everybody's different starting position. Because we're not in the same position. Because if like Austria 75% of your electricity is renewable and compare it to Poland where 75-80% is still coal based then that is a completely different starting position we have to take this into account. But if we do that in a just way then we can achieve this, we can have a 55% reduction in emissions by 2030, and we can be climate neutral by 2050.
---
Jean Castex – FRANCE 2030 Accelerating the decarbonization of French Industry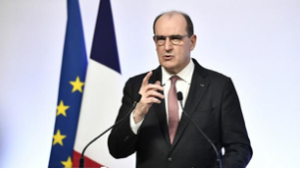 Prime Minister announces actions to accelerate the decarbonization of French industry
In line with the 2050 carbon neutrality target enshrined in the energy-climate law in November 2019, and with the efforts undertaken within the framework of the "Fit for 55" package brought to the European level within the framework of the French Presidency of the European Union, Accelerating the fight against climate change is one of its priorities. One of its key objectives is to decarbonize industry, in order to meet its current commitment to reduce its greenhouse gas emissions in this sector by 35% between 2015 and 2030.
Jean Castex, Prime Minister, with Barbara Pompili, Minister for Ecological Transition, and Agnès Pannier-Runacher, Minister Delegate for Industry, unveil the Government's action plan to decarbonize French industries and ensure compliance with climate commitments by reducing industrial emissions by 26 Mt/year by 2030, while sustaining employment and the industrial footprint of strategic sectors.
This ambition is embodied in the framework of France 2030, endowed with more than 50 billion euros over the period 2022-2027, including 34 billion euros in new credits, which will be invested for companies, universities, research organizations, They are fully successful in their transitions in these strategic sectors. France 2030 will devote 50% of its spending to the decarbonization of the economy, and 50% to emerging players with innovation, without adverse spending on the environment (according to the Do No Significant Harm principle).
As part of France 2030, €5.6 billion will be dedicated to decarbonizing industry and meeting climate commitments:
• €610 million to finance innovation and technology deployment for a low-carbon industry, through the launch of an Industry Decarbonization Acceleration Strategy
Initiated under the Future Investment Program (AIP), this innovation support is being implemented through the launch of four calls for projects aimed at reinventing processes and mastering future solutions, whose specifications are available on the website of ADEME, the State operator. It aims to support all research and development initiatives of industrial pilots and demonstrators that will be key to transforming the industry. Resources are also provided for the support of territorial diagnostic approaches, in order to build partnerships on industrial basins that include several major emitter sites and to identify the infrastructures that will need to be adapted.
€5 billion under France 2030 to provide direct support for the deployment of decarbonization solutions from industrial sites, both for the most emitting sites and for the entire business fabric in all territories.
Four billion euro will be dedicated to innovative technologies such as hydrogen or carbon capture, to decarbonize the most emitting sectors, via competitive and innovative support mechanisms, built in link with the European framework. These new means in Europe will accompany an unprecedented effort to decarbonize sectors essential to strategic autonomy, such as chemistry, steel, aluminum, or building materials. In addition, €1 billion will be dedicated to mature technologies, serving all businesses in all regions.
This support from France 2030 will be developed in full consultation with all stakeholders.
Today, the Government is launching a public consultation open until 1 April 2022.
These Government investments are based on the mobilization of industrial actors, fully committed to the concrete implementation of this unprecedented effort to transform our industrial tool, to make decarbonization a lever of competitiveness.
The Strategic Sector Committee «Mining & Metallurgy» presents a «Steel Plan», elaborated with the State services, and published today, which identifies the actions to be carried out in partnership between the industrialists, the public authorities, and the trade unions, climate and environmental plans, in line with the announcements made in France 2030, but also in terms of fair trade relations and the development of employment and skills in the sector.
The ArcelorMittal Group announced on the same day that it was embarking on an unprecedented transformation of its two main French industrial sites, Fos and Dunkerque, with €1.7 billion in investment. This transformation is part of a long-term strategic partnership with the French authorities to preserve employment and strategic industrial capabilities.
These investments will transform steel production in France and achieve a total reduction of almost 40% of ArcelorMittal's CO2 emissions in France by 2027, or 7.8 million tonnes annually. This transformation will represent a 10% reduction in industrial greenhouse gas emissions in France, or 2% of all French greenhouse gas emissions.
ArcelorMittal is already working on a second phase for its operations in France, which will use the technologies implemented in the first phase as well as CO2 capture and storage (CCS-CCU), to the extent that technology and regulation have confirmed its potential. This second phase will enable ArcelorMittal to achieve carbon neutrality in France in 2050.
Jean Castex, Prime Minister, declared: The preservation of our climate ambition and the reindustrialization of France are two major ambitions that this Government carries and that France 2030 makes possible. With massive public support and a leverage effect on private actors, we are accelerating the decarbonization of our industry, especially the steel industry, and we are providing a future for French industrial sites."
Barbara Pompili, Minister of Ecological Transition, said: The decarbonization of industry is not only a climate imperative but also a competitiveness issue for our businesses. With France 2030, we are giving ourselves the means to accelerate this transformation, dedicating €5 billion to decarbonizing our industrial sites, and more than €600 million to developing the French offer of innovative solutions for decarbonization. I want to salute the quality of the partnership with ArcelorMittal, which alone will allow us to reduce our industrial emissions by nearly 10%. The approach taken in the steel sector is exemplary of the one we want to deploy across all sectors of the economy, as part of a form of ecological planning that is essential to achieving our climate objectives."
Bruno Le Maire, Minister of Economy, Finance and Recovery, said: France 2030 dedicates €5 billion to decarbonizing our industrial fabric, in all territories, on a scale unprecedented in Europe, to make our climate responsibility an asset of competitiveness. With the steel industry, a key sector for our strategic autonomy but also one of the sectors that today emit the most CO2, we are launching an unprecedented partnership to build together the low-carbon industry of tomorrow. At the Dunkirk site and the Fos site, we are investing massively together to reduce by 2027 nearly 10% of France's industrial emissions."
Agnès Pannier-Runacher, Deputy Minister of Industry, said: It is on this site in Dunkirk, one of the five most CO2-emitting sites in France and one of the largest steel production sites in Europe, that we announce the industrial decarbonization component of the France 2030 plan. Today we reaffirm the industrial vocation of our country, a vocation that is one with our climate responsibility. Producing in France almost always reduces our carbon footprint. 60 years after the first blast furnace was fired, Dunkerque is building its future by combining the fight against global warming, industry and French jobs."
ABOUT FRANCE 2030
The France 2030 investment plan:
• Reflects a twofold ambition: to sustainably transform key sectors of the economy (energy, hydrogen, automotive, aeronautics or space) through technological innovation and industrialization, and to position France not only as an actor, but as the leader of tomorrow's world. From basic research, to the emergence of an idea to the production of a new product or service, France 2030 supports the entire life cycle of innovation up to its industrialization;
• It is unprecedented in its size: in total, it is more than 50 billion euros, including 34 billion euros in new credits, that will be invested for companies, universities, research organizations, They are fully successful in their transitions in these strategic sectors. The challenge is to enable them to respond competitively to the ecological and attractiveness challenges of the coming world, and to bring out the future champions of our fields of excellence;
• Will be implemented collectively: thought in consultation with economic, academic, local and European actors to determine the strategic orientations. Project managers are invited to submit their application via an open, demanding and selective procedure to benefit from the State's support, in the continuity of the Future Investment Programs and the France Recovery Plan;
• Is led by the General Secretariat for Investment on behalf of the Prime Minister.
---
Les réalisations de la présidence slovène du Conseil de l'UE à Bruxelles Prime Minister Janez Janša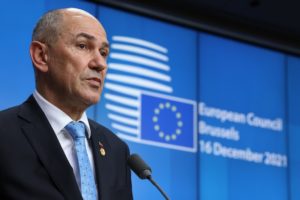 Prime Minister Janez Janša presented some achievements of the Slovenian Presidency of the Council of the EU in Brussels.
He first of all thanked the President of the European Commission, Ursula von der Leyen, and the President of the European Council, Charles Michel, for their extremely fruitful cooperation. He welcomed the cooperation between all European institutions and also thanked the Portuguese and German governments with which Slovenia formed the trio over the past year and a half.
"Among the Presidency's most important priorities were resilience and recovery. Important progress has been made in this area (…),The November Council conclusions have laid a solid foundation for future work on building the resilience of the EU, (…), the Council conclusions on an emergency plan to ensure food supply and security in times of crisis were adopted in December 2021 (…), Negotiations with the European Parliament on the functioning of the European Medicines Agency have been completed and we have obtained the extension of the mandate of the European Center for Disease Prevention and Control",
"Another priority was to build cyber resilience (…), I am glad that we have reached an agreement between States members concerning the revision of the directive laying down measures for the common security of networks and information systems".
"In the meantime, the Commission has approved pre-finance payments under the Recovery and Resilience Facility for 17 Member States, representing 13% of allocated grants, for a total of almost € 53 billion. We expect that the approval of the last five national stimulus plans will be finalized shortly, "Prime Minister Janez Janša notified.
With regard to green and digital transformation, an agreement has been reached between Member States on legislation on services and on digital markets. "These are two important steps in building our digital future," said the Prime Minister, who also welcomed the agreement reached with the European Parliament to continue mobile roaming at no additional cost."
"We have also harmonized the EU common position for the COP26 climate conference in Glasgow, (…) further efforts will be required, but significant progress has been made. We have also concluded a framework agreement on the revision of the regulation on trans-European energy networks which will in particular support European climate objectives", said Prime Minister Janez Janša.
During the Slovenian Presidency, the Conference on the Future of Europe was also held. "In my opinion, it is important to stress that we have also included in the strategic discussions representatives of the leaders of the countries which are in Europe without being in the European Union – the countries of the Western Balkans and the Eastern Partnership, which participated at the Bled Strategic Forum. Their contribution to the debate has been significant", declared the Prime Minister.
Regarding the rule of law and the European way of life, a second annual rule of law dialogue was held in the next five Member States on the list, and agreement was reached on the essential characteristics of a European sports model based on European values.
"In the context of EU security and the situation in its neighborhood, we have reached agreement on a unified approach to the looming wave of migrants following the withdrawal from Afghanistan. (…) This was also the case when we were faced with the threat of a hybrid attack from the Belarusian regime, which exploited illegal migrants and their plight to put pressure on Poland, Lithuania, Latvia and the eastern borders of the 'EU. Member States reacted in time, then the EU as a whole helped, (…) said Prime Minister Janez Janša.
-We continued work on the pact on migration and asylum. "There has been no major breakthrough on this issue. It is particularly important to reach an agreement on the EURODAC regulation, which strengthens our Schengen border and our common security. However, there are many issues linked to this settlement, which is why it will be one of the most difficult issues for the next Presidency to resolve" the Prime Minister announced.
"We are pleased that the Council has concluded that Croatia fulfills the necessary conditions for the application of all parts of the Schengen acquis, which is the first formal step towards the Council's final decision on the enlargement of the 'Schengen area."
The Prime Minister considered it important to devote sufficient time to examine the current situation related to Covid-19. "We are all faced with this situation, and these are key messages related to the importance of vaccination, of the booster dose to face the new variant Omicron which is spreading rapidly. It is also important that we work together to tackle false information and disinformation, which is fueling, especially in our part of Europe, an anti-vaccination sentiment that currently represents a major health security risk. (…) declared the Prime Minister.
Prime Minister Janša also underlined the importance of unity, expressed in support for democratic forces in Belarus, for political prisoners, and in the joint condemnation of the drastic sentences handed down by the regime "I personally believe that these sanctions are an expression of the weakness of the regime and that it is coming to an end," said the Prime Minister. EU leaders also took a deep dive into the situation on the Russian-Ukrainian border and made their views and warnings clear.
"I think we've accomplished a lot, but certainly not all. Much of the work started is now in the hands of the French presidency, (…)" said the Prime Minister,
---
An ambitious environmental policy. A French and European ecological identity to support during the French Presidency of the Council of the European Union Barbara Pompili Minister of Ecological Transition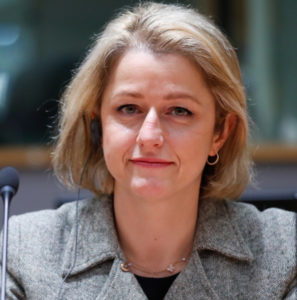 Barbara Pompili underline her desire to reconcile climate ambition and social ambition, in order to ensure a just transition for all citizens, businesses and territories of the Union.
Barbara Pompili highlight the increasingly fundamental role of forests in achieving our climate and environmental goals.
"The European Union is continuing its very strong mobilization to fight climate change. The climate COP and the review of EU climate and environmental legislation pave the way for carbon neutrality. Failure is not an option. "
During COP 26 Barbara Pompili recalls that the risk of leading to less ambitious decisions exists. Questions still remain on the question of adaptation. Developing countries are waiting for rich countries to provide them with financial assistance to combat the effects of global warming.
"Developed countries do not take sufficient account of the situation in emerging countries," lamented Milagros de Camps, Deputy Minister of the Environment of the Dominican Republic. The nations most affected now estimate their adaptation needs at 1.3 trillion dollars. On this point, Barbara Pompili considers that the initial 100 billion should already be released before considering increasing the envelope. For the minister, it is only in this capacity that it will be possible to "restore confidence".
In general, the Minister of Ecology wants to reconcile goodwill and patience. To reduce greenhouse gas (GHG) emissions, Barbara Pompili prefers progressivity to radicalism. "The transition has to be fair," she explains. Then, the minister brings up the case of South Africa and Poland. "These territories are heavily impregnated with coal. If transiently they need a little gas, it is not as bad as coal ", considers Barbara Pompili. For her, integrating "additional natural gas into the taxonomy is not a problem. In some countries, it will be impossible to have a rapid drop in GHG emissions without back-up gas ".
This pro-gas stance earned France the designation "Fossil of the day" by the Climate Action Network. The association denounces the pressure exerted on Brussels to include gas and nuclear power in European taxonomy. In fact, Barbara Pompili is once again in favor of nuclear power, "the least emitting source of energy". She indicate that between "the decision, the construction and the commissioning of a nuclear power plant, it takes ten to fifteen years". Thus, the construction of new nuclear power plants could, according to her, be relevant in a low-carbon mix in the long term.
The Minister for the Ecological Transition also discusses the challenges facing the French. "Some people have to make their carbon transition; we have to make our automotive transition. » France is one of the countries that are committed to reducing 30% of their methane emissions by 2030. "John Kerry said this reduction is like getting rid of all the planes, boats and cars that are in the world today. This is not nothing ", attests the Minister of Ecology. The Minister of Ecology Transition is convinced that "to be responsible, you have to stay the course. We must not make overly ambitious decisions that encounter blockages on the ground".
Last December, The Minister of Ecological Transition made the trip to "Chantiers de l'Atlantique" to discover Solid Sail and an electrical substation. Greener sailing ships at the heart of a high-tech industry.
The "Chantiers" are reinventing themselves, looking to the future by going back to their roots, with sail propulsion, noted Barbara Pompili. It shows how we can reindustrialize our country if we all do it.
Minister Barbara Pompili wants to go further. The idea is to see how we can use the credits from "France 2030" so that they are oriented, she said.
Barbara Pompili mentione the possibility of opening "new mines" in metropolitan France.
Prospecting in mainland France? "We should not prohibit ourselves from doing so", Barbara Pompili defends herself. Since the industry can no longer do without this "critical" metal for making batteries, why not "look at what we have here"? And exploit this resource, rather than importing it massively. "We could have mines that are much more respectful of the environment," argues Barbara Pompili, rather than "letting them pollute elsewhere while carefully closing our eyes.
France produces almost no lithium but consumes more than 15,000 tonnes per year. By 2025, production needs will have almost quadrupled on a global scale, according to Fast markets. There is therefore an urgent need, as the Minister explains, to secure the supply of this critical resource.
"Aware of the concerns of the population and the reaction of elected representatives to deep geothermal energy", the Ministry of Ecological Transition has commissioned the National Institute of Industrial Environment and Risks (Ineris) and the National Geological Survey (BRGM) to "improve the consideration of natural phenomena associated with the research and exploitation of geothermal deposits", it is up to the minister to prove that geothermal energy does not present any risks.
---
The new model of the Government what strategy to respond to climate challenges? Svenja Schulze, Federal Minister of Economic Cooperation and Development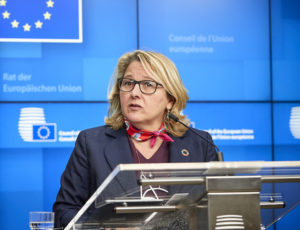 Svenja Schulze, 53, will be the third woman to hold the post. According to Olaf Scholz, she is the "right person" to head the Ministry of Cooperation and Development, a central ministry for anchoring Germany in the world." The future Chancellor described his function as follows: "We must ensure that there are good prospects for development everywhere, we must fight against hunger and poverty. But we must also ensure that, for example, our world is less threatened by climate change and the climate refugees that could result from it".
The chair of the meeting and ex-German Federal Minister for the Environment, Nature Conservation and Nuclear Safety Svenja Schulze said: "Our political family, with the Portuguese and German Presidencies in the Council, the S&D Group in the Parliament and Executive Vice-President Timmermans at the Commission, played a key role in reaching an agreement on EU climate law. The next step is to look at what we need to achieve that goal.
"Changes are needed across a range of interconnected policy areas and economic sectors. It is essential that we have a coherent approach which carefully takes into account the social dimension. As socialists and democrats, we must ensure that the path to decarbonization is fair and involves everyone.
Svenja Schulze reiterated her opposition to the inclusion of nuclear energy in the EU's green finance taxonomy.
"We don't want nuclear energy, we don't see it as sustainable and we don't want the EU to support it either," Schulze told.
The German position on this matter is clear and "we are not the only ones to see it this way", said Schulze. According to her, no decision has been taken on nuclear power. According to Schulze, nuclear power is not a solution in the fight against climate change, because it takes too long to build. "Building nuclear power plants is too expensive and takes too long for climate protection," said the minister.
She then recalled why Germany had decided to phase out nuclear power. "There were two major accidents, Chernobyl and Fukushima. We have made the conscious decision not to do this anymore because it is too dangerous in a densely populated country like Germany.
Schulze's party, the SPD, is in a difficult position when it comes to the taxonomy of EU green finance. The party has embarked on fossil gas to replace nuclear power, which has increased the country's greenhouse gas emissions.
As a result, SPD representatives pushed for the inclusion of gas in the EU's green finance taxonomy while vehemently opposing nuclear, which emits almost zero carbon and is increasingly seen as a ally in the fight against climate change.
France has launched a diplomatic offensive in recent months in hopes of convincing other EU states that nuclear energy should be part of the taxonomy.
At a recent meeting of EU energy ministers, 12 countries rallied around including nuclear power in the bloc's green finance rules, including the Netherlands and Sweden. Other nuclear energy funders include pro-gas states in Central and Eastern Europe such as the Czech Republic, Hungary, Poland and Romania.
But for the German Greens, taxonomy is not the right place to deal with gas and nuclear power.
Sven Giegold, one of the green negotiators in the coalition talks, acknowledged that Germany would need "small volumes" of additional gas capacity in order to "stabilize" renewable energy on the electricity grid and offset the exit from nuclear power. He said these issues can be addressed outside of the EU's green finance regulation.
Germany's new government is expected to facilitate investments of 860 billion euros by 2030 to launch emissions reduction activities in all sectors of the economy, the industry association BDI said.
The "traffic light" government made up of the social-democratic SPD, the Greens and the liberal FPD is less than nine years from the deadline to achieve the country's ambitious climate goals. "The pressure on policymakers to achieve climate neutrality by 2045 while preserving a competitive industry is immense," said Siegfried Russwurm, President of the BDI.
The central element of the "investment turbo", which is around 1 trillion euros over less than ten years, should be the modernization and upgrading of the country's infrastructure "which goes far beyond what has been planned so far," said the association.
---
The efforts of the Slovenian Government to feed the spearhead of the Fit For 55 Package within the European Union Minister of Environment and Spatial Planning Andrej Vizjak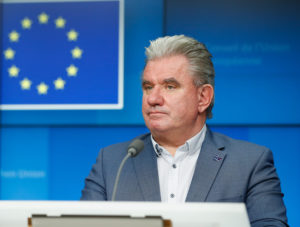 Minister of Environment and Spatial Planning Andrej Vizjak attended the last meeting of the Environment Council held during the Slovenian Presidency of the Council of the EU. The Slovenian Presidency presented a progress report on the negotiations on the proposal for a regulation on batteries and waste batteries, which is an integral part of the European Green Deal. The proposals contained in the "Fit for 55" package was the main priority of the Slovenian Presidency, which has endeavored to move forward as much as possible and to adopt a coherent approach to dealing with issues of a highly horizontal nature.
Ministers also exchanged views on the new EU strategy on soils, in particular focusing on the adequacy of the measures envisaged and the legislative regulation of this area at EU level.
Under the Slovenian Presidency, ministers also held the first formal debate on the "Fit for 55" legislative package aimed at reducing greenhouse gas emissions by at least 55% by 2030 and achieving climate neutrality by 2050. However, due to the large number and breadth of the proposals, their interdependence and political importance, work on most files is still in its infancy. There is a clear consensus among member states that joint proposals must achieve the agreed level of climate ambition set out in EU climate law. Minister Vizjak also underlined: "During its mandate, the Slovenian Presidency has endeavored to ensure the greatest possible progress in the handling of individual files within the package.
The Presidency held debates proposed by the Commission on legislative acts falling within the competence of the Environment Council and also addressed the first major problems and questions identified by the Member States. The next French Presidency will thus be able to initiate a more in-depth debate on individual legislative acts and begin to seek individual compromise solutions.
Despite the intense discussions, some issues raised in the report on the progress of negotiations on the proposal for a regulation on batteries and waste batteries, in particular the scope of the regulation (inclusion of a separate category batteries for light transport vehicles), the degree of flexibility in managing waste batteries and changing the purpose of batteries, methods and information content, and in particular the timeframes for the implementation of individual requirements or the appropriate transitional periods for the adaptation of economic operators have remained in abeyance.
Many Member States maintain reservations regarding surveillance due to the complexity of the requirements. Minister Vizjak underlined that "The ministers also held an exchange of views on the new EU strategy on soils, in particular in the light of the adequacy of the measures envisaged and of the legislative regulation of this field at the level of the EU.
-According to the strategy, around 70% of soils are in poor condition and the strategy's vision is to provide healthy soils by 2050. To this end, it sets a series of medium-term goals by 2030 and targets long term by 2050, most of which are based on existing initiatives and legislation and are defined horizontally and cover a number of areas. The Slovenian Presidency considers that an integrated and very balanced framework will have to be provided, orienting the content in the right direction, stressing that national specificities must be taken into account in its preparation.
The Slovenian Presidency also report on some major international meetings and sessions, including the meeting of the parties to the Climate Change Convention (COP26) in Glasgow in November 2021. And the Barcelona Convention for the Protection of the Mediterranean Sea and its Protocols. At the end of the meeting, Minister Vizjak thanked the trio of presidencies and expressed his support for the efforts made to advance the pending files also during the French presidency.
We are talking about a year 2021 in Europe under the sign of the fight against climate change. Before the political break linked to the holiday season, EU environment ministers met in Brussels. They referred to one of the main climate proposals of the year: The Fit for 55 packages. This strategy should make it possible to reduce CO2 emissions by 55% by 2030.
The Polish government believes that this goal should be postponed responsible for the rise in energy prices, according to Warsaw. But for the Slovenian environment minister, whose country holds the six-monthly presidency of the EU until December 31, this option is not an option.
"I am convinced that the surge in energy prices before winter has absolutely nothing to do with the publication in the middle of the year of the Fit for 55 packages. This is the argument used by some member countries which are trying to paralyze the will of the Member States and the Commission ", replies Andrej Vizjak
---
The Portuguese vision is a strong European voice towards climate objectives. An ecological and social footprint that should inspire the international scene? Minister of Environment and Climate Action, João Pedro Soeiro de Matos Fernandes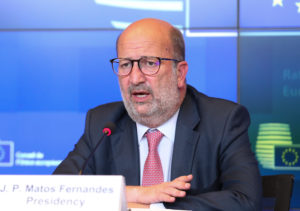 The government, through the Minister of Environment and Climate Action, João Pedro Soeiro de Matos Fernandes, has decided to increase the amount available under the Environmental fund to encourage the introduction of low-emission vehicles, especially two-wheelers, such as bicycles.
By the publication on August 24, 2021, of Dispatch n ° 8363/2021, the Executive amended Dispatch n ° 2535/2021, increasing the initial allocation from 4 million euros to 4.5 million, i.e. an increase of 500 thousand euros compared to the initial allocation. established by the 2021 state budget.
THIS ADDITIONAL AMOUNT MUST BE APPLIED ONLY TO THE PURCHASE OF 100% CONVENTIONAL OR ELECTRIC BIKES, MOTORCYCLES AND MOTORCYCLES.
In this context, incentive units will be allocated for the purchase of 100% electric bicycles, motorcycles and mopeds (category T4) up to the maximum limit of 3,142 units, which represents an increase of 1,285 purchases (the initial program provided for the allocation of 1857 "checks").
The specific envelope for these electric two-wheelers goes from 650 thousand euros to 1.1 million euros, an increase of 69%.  With regard to traditional bicycles, the amount doubles: from 50 thousand euros to 100 thousand euros, from 500 checks available it goes up to a thousand.
The justification for this reinforcement is linked to the fact that requests for assistance in the purchase of bicycles (electric or traditional) have already exceeded the incentives initially made available, in particular in the case of conventional bicycles.
-Indeed, the limit of one thousand classic bikes (category T5) that can be purchased has already been exceeded, with 1,400 applications delivered.
Type 1: 700 (seven hundred) bonuses or € 2,100,000 (two million one hundred thousand euros);
Typology 2: 150 (one hundred and fifty) incentives or € 900,000 (nine hundred thousand euros);
Type 3: 300 (three hundred) bonuses or € 300,000 (three hundred thousand euros);
Typology 4:  3,142 (three thousand one hundred and forty-two) incentives or € 1,100,000 (one million and one hundred thousand euros);
Typology 5: 1,000 (thousand) incentives or 100,000 € (one hundred thousand euros)
The Minister of the Environment admits little optimism for the climate summit. Matos Fernandes stresses that the Glasgow climate summit "will be more important than all the others", as countries will present more ambitious commitments to reduce emissions.
The Minister of Environment and Climate Action admitted he was not very optimistic about the upcoming UN climate summit, noting that some of the most important countries have yet to commit on more ambitious objectives to fight against climate change.
"I'm still not very optimistic, but that doesn't mean things won't get better by then," said João Pedro Matos Fernandes about the 26th Conference of Parties to the United Nations Framework Convention. On Climate Change (COP26), which took place from October 31, 2021, to November 12, 2021 in the Scottish city of Glasgow.
It is "a COP more important than all the others", since nearly 200 countries signed the Paris Agreement, concluded in 2015, to limit global warming by the end of the century, while the countries should make more commitments to greenhouse gas reduction targets. Emissions and move away from energy production from fossil fuels.
"75 new declarations of commitment still had to be issued", including three from countries responsible for a large amount of carbon emissions: India, China and South Africa, said the Minister. Matos Fernandes admitted that he "has no answer" to the actual target of increasing global temperature by 2100 which will come out of Glasgow: "2.5 degrees by the end of the 21st century, with these new commitments it was actually a big leap forward. Will we be able to that number? I'm not sure.
"If we don't get [the most ambitious national contributions], the COP, even if we can say it went well, will not go as well as this," he warned. Portugal presents itself in Glasgow as "the country that was the first in the world to say it would be carbon neutral [in 2050] and the country that chaired the European Union when it pledged to be the first continent to be carbon neutral in 2050 and, after that, to have negative emissions", argued Matos Fernandes.
In 2015, as part of the Paris agreement on the reduction of greenhouse gas emissions, the Portuguese commitment was to reduce carbon emissions by 40% by 2030. From now on, this commitment is 55 %. Portugal also went to COP26 with the commitment "in ten years to contribute 35 million euros to the financing of developing countries which must also make a trip to bet on clean energies". "Many of these countries, especially those in Africa which speak Portuguese, already have serious adaptation problems and are already well aware of the consequences of climate change," said the minister.
Climate finance, aimed at creating the conditions for the energy transition to renewable sources, will always be "the hottest issue" in Glasgow, as happened at previous climate summits, said Matos Fernandes, who underlined another subject which "must calm down": transparency.
---
Transport, Telecommunications and Energy Council (Energy), 28 February 2022
Transport, Telecommunications and Energy Council (Energy), 28 February 2022

Main results
EU energy ministers met today in Brussels to exchange views on the energy situation in Ukraine and Europe following the unprovoked and unjustified military aggression by the Russian Federation.
Support for Ukraine and the energy situation in Europe
Russian military action in Ukraine is causing major damage to the country's energy capacities. Energy ministers have said that they are willing and ready to provide assistance to Ukraine in this regard.
Moreover, these military operations are leading to an increase in gas prices in the EU as well as in international oil prices. This is taking place in a more general context of a rebound in energy prices both in Europe and worldwide since 2021.
The European Council, meeting on 24 February 2022, called for work to be taken forward at all levels, and invited the Commission, in particular, to put forward contingency measures, including on energy.
Consequently, the Council presidency considered it essential to swiftly take forward discussions on preparedness and contingency measures at all levels in the energy sector in Europe, as well as on all the options for responding to Ukraine's requests for support, such as the synchronisation of Ukraine's electricity network with the Union network.
In this unprecedented context of military operations on the EU's doorstep, we need to take action in three areas in the short term: we must provide practical support for Ukraine, strengthen the resilience of the European energy system, and manage future trends in energy prices. However, even if Russia were to halt its exports – something which is not on the agenda at present – there would be no immediate risk to the security of supply in the European Union. On the other hand, it is more important than ever to accelerate the green transition, in order to achieve our goals of Europe's energy independence and climate neutrality.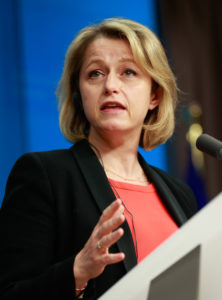 Barbara Pompili, French Minister for the Ecological Transition
Ministers shared their proposals for providing further assistance to the Ukrainian Government, in particular in consolidating the operation of its electricity network, ensuring that the network is synchronised with that of the Union and providing assistance and energy resources.
In January 2022, the Council agreed to provide EUR 1.2 billion in assistance to Ukraine in the form of loans to promote stability in the country. Ministers also stated that they were prepared to take action at national level to provide Ukraine with additional financial or material assistance.
During the discussions, energy ministers presented their views on the situation and on the current state of energy supplies, stocks and flows in their respective countries. The Member States and the Commission agreed that the European Union was not immediately at risk in terms of supplies of gas or fuel, even in the event of a disruption in the supply of Russian gas. Moreover, the Commission and the Member States are coordinating the European Union's contribution to any action in terms of oil supply, in particular in the context of the International Energy Agency. Furthermore, Member States are prepared to mobilise strategic stocks if the situation regarding oil supplies or prices evolves in such a way that it becomes necessary.
Ministers expressed their views on the need for contingency measures, including on securing supply, optimised stock management and better coordination between the Member States. These measures were to be supplemented by a joint action aiming to increase energy imports from regions other than Russia.
The Member States will continue to monitor the situation closely, in close coordination with the Commission, in order to be able to act swiftly if necessary. They will also strengthen their contacts with international partners, with a view to stabilising energy flows and prices.
In light of the latest developments, ministers expressed their views on options for limiting the impact of prices on households and industries. Many Member States have already adopted measures at national level, including tax and tariff measures, to protect the most vulnerable consumers. They consider that the 'toolbox' proposed by the Commission in October 2021 provided a useful European framework for coordinating national measures. Ministers await the new Commission communication, which should include new developments to keep energy prices under control in this unprecedented crisis context.
Lastly, ministers underlined the importance of the European Green Deal and the 'Fit for 55' legislative package to reduce the Union's hydrocarbon dependency.
---
A financial and climate portfolio to fight climate change, what future? Jochen Flasbarth State Secretary for Economic Cooperation and Development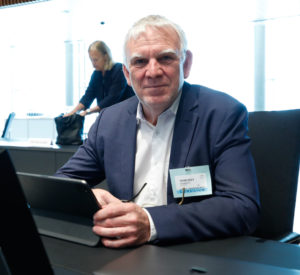 A ten-year-old goal of raising US $ 100 billion to help developing countries tackle climate change and adapt to its repercussions is unlikely to be reached for two years . That's the conclusion of a new report by Canada's Environment Minister Jonathan Wilkinson and German Environment Secretary Jochen Flasbarth presented a week before the start of COP26 climate talks. United Nations, Scotland.
Wilkinson and Flasbarth were invited by COP26 President-designate Alok Sharma in July 2021 to come up with a plan to finally meet a commitment made in 2009 to raise $ 100 billion annually by 2020. If the numbers for 2020 are not yet available, "the objective has almost certainly been missed," conceded Mr. Sharma on Monday, during a videoconference statement to present the report, which details the means to get there.
Missing money is likely to be a source of friction when countries meet in Scotland, as developing states and small island states least responsible for global warming are urged, along with richer countries, to step back. redouble efforts to reduce greenhouse gas emissions by 2030.
The pledge of climate finance, first made in 2009, was echoed at the Paris climate talks in 2015 and was one of the reasons the world's least developed and affected countries agreed. to sign the agreement.
Ten years later, aid was only 79.6 billion in 2019, according to the latest figures released in September by the OECD. MM. Wilkinson and Flasbarth expect the target to finally be met in 2023, before climate finance pledges exceed US $ 100 billion in 2024 and 2025
If this objective remains very symbolic, many actors and experts now consider it largely insufficient, given that the effects of global warming are accelerating, with the catastrophic upsurge of droughts, giant fires, hurricanes, floods, among others. others. "One hundred billion do not meet the needs", said Monday Christiana Figueres, climate manager of the UN during the COP21, welcoming nonetheless a sign of "goodwill on the part of the countries of the North". The International Institute for Environment and Development, for its part, welcomed the published plan "finally turning words into action": "This help get COP26 back on track. "
---
Sustainable Investment Valdis Dombrovskis, Executive Vice-President of the European Commission in charge of an Economy that works for People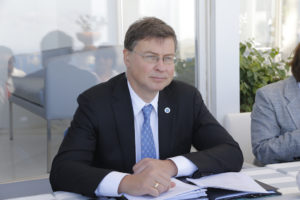 With COP26 approaching fast, the world will look to governments for leadership. People expect us to do what it takes to meet the challenges that affect every person and country on the planet.
The EU has been spearheading the global fight against climate change. We are committed to the goals of the Paris Climate Agreement, to becoming a sustainable economy and turning climate-neutral by 2050.
And we take these commitments very seriously.
 How can we make sure of meeting them?
Answer:
We recently proposed a string of measures designed to reach our ambitious targets, across all sectors of the economy. we will come with more later this year.
But it will not be cheap. It will also require an entire rethink of our economy and of how we invest.
Achieving our higher 2030 target of cutting emissions by 55% calls for additional annual investments of some €355 billion over the next decade. This is in addition to around €130 billion that we will need for other environmental goals.
This is why we devised the Sustainable Europe Investment Plan.
Despite the pandemic's disruptions, its overall implementation is on track. The plan gives us real financing clout – at least €1 trillion over the next decade. In the EU budget, we have raised the share of climate spending from 20% to 30%.
The InvestEU programme also plays an important role and is being rolled out. It is a powerful tool to generate private investments with a positive climate and environmental impact.
The green transition will also be vital for Europe's recovery.
This is why we made green and sustainable projects a focus of our recovery plan: Next Generation EU. Its main financing tool, the Recovery and Resilience Facility, will spend 37% of its funding on climate mainstreaming and green projects.
However, we know that public money will not be enough. So, we have to rely on the private sector.
And this is why sustainable finance is so important: to generate investments to support sustainable growth and for Europe to make a real difference on climate change.
We are pushing ahead with our taxonomy classification system for sustainable economic activities – the world's first. Here, I want to commend the European Parliament for approving the first climate taxonomy system.
The EU's voluntary green bond standard is aligned with the taxonomy system. All issuers, in Europe or outside, can use it to help attract sustainable investments.
Through NextGenerationEU, the EU will also make a significant step towards financing the Green Deal and green transition by becoming the world's largest issuer of green bonds.
On sustainability, we have created rules to improve the way that companies and financial market participants disclose how climate and environment affect their business and investments. And vice-versa too: how their activities affect climate and the environment.
The EU will also use its trade agreements to speed up cooperation on climate action and other environmental challenges – such as biodiversity and sustainable food systems.
We are proposing the inclusion of Paris climate commitments as a key element of trade negotiations. And we seek commitments for climate-neutrality in our negotiations with G20 countries.
Any transition of the scale that we envisage will also have a major social impact, for generations to come.
So, it must be fair and inclusive, not leaving any vulnerable region or people behind.
That is why we created the Just Transition Mechanism: a package of financial and practical support to assist those most affected by this major socio-economic transformation.
And we have proposed a new Social Climate Fund to support the most vulnerable in the green transition.
 We designed the Sustainable Europe Investment Plan to make the EU's green transition a reality.
It has global implications too.
Some EU initiatives may inspire other countries and International Financial Institutions to move in the same direction.
So, we will work with all like-minded partners on sustainable finance to make sure that our international work is coherent and ambitious. The International Platform on Sustainable Finance is a good example of a forum for global cooperation on sustainable investments and finance.
I commit to building a coalition of trade ministers across the globe who want to take action to promote trade in green goods and services. And more broadly, to promote trade and sustainability as a way to help us reach our climate and environmental objectives.
To take this forward, I will call for a ministerial meeting devoted to trade, climate and sustainability next year and I look forward to a productive discussion.
---
Commissioner Simson : Four points discourse at the Energy Council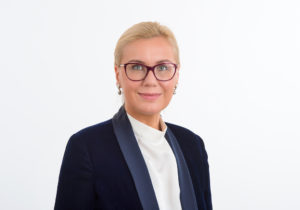 We have a clear mandate from the Leaders to make the best use of the EU toolbox and work on the medium and longer-term measures that I presented two weeks ago. It is now up to us to take this work forward.
We all share the concern for the most vulnerable. Our immediate priority is to protect our people and businesses from the impact of the exceptionally high prices.
The Commission's communication from 13 October presents a set of tools that can be used, in line with the existing EU rules, to mitigate the impact – from direct income support to tax reductions and state aid.
Each Member State can implement those measures that are most appropriate to their situation and to their citizens. All are following the developments closely, and many have already acted.
It is important to coordinate these actions to ensure the proper functioning and benefits of our common energy market. But Member States vary widely in terms of their energy mix, tax policies and social situation, which means there is no 'one-tool-fits-all' solution available.
In addition to immediate action, the Commission also laid out medium and long-term measures to make our energy market more resilient and avoid price volatility in the future.
Calling these measures medium and long-term does not mean we will wait to act. Quite the opposite, the work has already started.
First, we are looking into the functioning of our electricity market. There is a broad consensus when it comes to the drivers of the current price hike – it has been caused by the extraordinary global gas demand, not our market design.
The current market model provides a stable framework that delivers more renewables, enhances cross-border integration and generally, ensures cheaper energy for all consumers.
Last year, during periods when renewables provided the majority of electricity production, it was not unusual to see negative electricity prices. In the present set-up, fossil fuels are only used when there is not enough affordable green or low-carbon energy to meet the demand.
By the way, we have published this morning our State of the Energy Union report, which shows that in 2020 renewables overtook fossil fuels for the first time as our top power source for electricity generation.
I am convinced this system remains the best to deliver clean, secure and affordable electricity across the EU. And we heard from many ministers today that we should not rush into rash decisions. But we cannot ignore the price volatility we are experiencing right now, and we must analyse what can be done to mitigate these risks in the future.
We have therefore asked ACER, the body of European energy market regulators, to provide an evidence-based assessment of the functioning of our electricity market. I met the Director of ACER, Christian Zinglersen, yesterday to discuss this task.
I asked him to share initial findings already by mid-November and a full study in April 2022. By then, ACER will also propose recommendations for the Commission to consider.
Second, we will improve the functioning of the European gas market. While the current difficulties have underlined the need to decrease our dependency on fossil gas, it will have a role to play in the transition – replacing more polluting energy sources like coal and lignite and balancing the use of intermittent renewables, while other sources of flexibility are being developed.
In December, we will put forward a comprehensive legislative package designed to decarbonise our gas market and establish the market for hydrogen. This also allows us to assess the liquidity, transparency and flexibility of the gas market in general and look into issues around storage, joint procurement and consumer empowerment. We will discuss these topics in more detail with the ministers over lunch today.
Third, we will continue to ensure that the European energy markets are free of speculation and manipulation. When electricity, gas and carbon markets work well, they guarantee that the needs of our consumers are met and that we are moving towards a greener, better integrated and more flexible energy system.
ACER and national regulators perform EU-wide market oversight of wholesale energy markets based on REMIT – the Regulation on Wholesale Energy Market Integrity and Transparency. I have asked them to cooperate closely and exercise their powers to detect, deter and investigate any potential misbehaviour.
In addition, we must make certain that our carbon market works as intended. There is no evidence in recent market information that speculation is a major driver of the price in the carbon market. But we have asked the European Securities and Markets Authority (ESMA) to examine more closely patterns of trading behaviours and the potential need for targeted actions. The first preliminary assessment is due by 15 November and the full analysis by early 2022.
Last but certainly not least, we all agree that the only lasting solution to price volatility and our dependence on fossil fuels is more renewable energy and energy efficiency.
We have of course already taken and proposed significant steps to boost the share of renewables and increase energy savings, especially with the Fit For 55 package that is currently under discussion in the Council and the European Parliament. It is imperative that we do not scale back our ambition but accelerate the green transition.
One area where we need to push even further is permitting for renewable energy and grid developments – this has become a serious bottleneck for faster deployment of renewables. We need to cut red tape and remove unnecessary administrative barriers, so that permits are given out within two years as the EU rules require, not 6 to 7 years as can be the case today.
The Commission has proposed measures to simplify and accelerate authorisations for offshore wind projects in the context of the TEN-E revision. I call on both the Council and the European Parliament to ensure that these provisions are not watered down.
I will also present early next year a guidance document based on best practices, to inspire and steer more progress in this area.
There is no denying that the current market situation puts Europe under pressure.      But as is always the case, we should use this challenge to make our Energy Union more resilient, more competitive and more independent. We have the tools at hand to do so.
---
How to counter rising energy prices By Kadri Simson, European Commissioner for Energy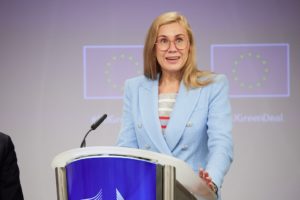 One week ago, I said that we should not underestimate the impact of this price spike. Our immediate priority as the European Union is to help Member States take short-term coordinated action, protecting the most vulnerable citizens and the competitiveness of companies. We must also mobilise our Single Market and our common policy levers to make the EU most resilient for future crises. This is the logic of our Toolbox Communication.
What has caused the rise in prices at global level:
We are witnessing a perfect storm of various factors converging towards raising energy prices.
The world economy has started to rebound after the pandemic. We are seeing the expected domino effect on the demand for gas, and especially in Asia. China is hungry for energy and rival for the same LNG supplies as Europe, offering a higher premium.
At the same time, here in Europe, our gas supply has tightened. An unusually cold winter and spring last year depleted the gas storage in Europe before the injection season. LNG supply was hampered by technical problems in some markets, and by the strong competition from Asian markets. Europe's domestic gas production has also decreased.
All of that was compounded by a reduction in deliveries due to delayed maintenance work on gas pipelines. Pipeline gas from Russia has not compensated this emerging shortfall.
While long-term contracts from Russia are being respected no extra capacity was booked, despite the rising prices, exacerbating an already tight balance.
In parallel, less wind than usual in Western Europe and less hydropower reduced the available amount of renewable energy.
The carbon price has also steadily increased due to economic recovery and the greater use of carbon intensive fuels.
All of this has driven up gas prices across the globe and created the ingredients for an abrupt price surge in Europe.
We expect high gas prices to gradually decrease from spring next year based on current demand forecast. However, the winter will be a crucial variable.
Gas underground storage is entering the winter season at a level lower than the historical average. We are currently above 77% across Europe. This level is slowly continuing to improve day by day. Based on ENTSO-G's latest winter outlook, this is tight but adequate to cover the winter season needs in normal circumstances. However, should an exceptionally cold winter combine with unexpected disruptions in supply, more volumes of gas would be needed.  We need to be vigilant.
All of these elements show that the, global gas market is in a precarious balance. We need a proactive policy response now to protect our competitiveness, our security of supply and our agenda for a cleaner energy system.
The high prices are not the cost of the clean energy transition. The opposite, in fact. The move towards green, clean, sustainable energy is part of the equation for a lasting solution.
More renewables plus more energy efficiency means more affordable and secure energy.
Wind and solar, as we know, continued to generate the cheapest electricity in Europe in recent months. And their share in the energy mix is ever increasing.
And when this is part of the bigger picture of a well-integrated electricity market, they will be key to maintaining affordability for all consumers.
The measures in the Toolbox:
First, our advice is that the most effective action in this moment is to deliver targeted support for households, who bear the brunt of this price spike. The primary target should be on vulnerable consumers, for a reason of equity. Support could take the form of lump-sum payments to low-income families or direct support for a defined minimum consumption per household or inhabitant. ETS revenues can be used for this.
To complement this measure, safeguards to avoid disconnections from the grid or payment deferrals could be considered. We know that some Member States introduced such measures at the beginning of the pandemic and that they proved effective.
Relief from some taxes and levies can also be used to alleviate the burden on households, with the application of reduced rates or even exemptions for vulnerable populations. The EU framework already allows for it in targeted situations.
Short-term measures designed in this way have a dual benefit: they help citizens to weather the temporary shock and avoid undermining the market incentives towards the green transition.
In some way, these measures anticipate the new tools that we proposed in the July Package for a just transition.
The proposed Social Climate Fund would ensure a structural response to addressing energy and mobility poverty. It will provide Member States additional funding for building improvements, infrastructure development and direct income support that can support citizens throughout the initial phase of the green transition. With 72.2 billion EUR. And by the end of the year, the Commission will propose a Council Recommendation on the social and labour aspects of the green transition.
Beside national measures, the Communication commits the Commission to increase market surveillance over energy markets and the ETS market, together with ACER and ESMA, to detect and deter any abuse or uncompetitive behaviour, or speculative action.
We expect that this guidance will help Member States design and implement effective measures in a coordinated way and in line with EU law, maximising impact.
But the toolbox also proposes medium- and long-term action, where the EU is in the lead.
First, it is essential to strengthen Europe's preparedness and resilience to price hikes.
This concerns the good functioning of gas markets. As we move towards decarbonisation, fossil gas is bound to be replaced by renewable gas, be it biomethane, e-fuels or renewable hydrogen. Setting the rules to encourage this development will be the core of the December Gas package. But Gas has a role in the ongoing transition. Thus, in the December package we will address issues of consumer protection, security of supply and storage.
We need to upgrade consumer protection rules, to empower active consumers and encourage the uptake of renewable gases, produced domestically.
We need a more precise framework for storage. Today, gas storage is not available everywhere in the EU. A more integrated European approach could optimize costs and protect against price volatility. We will look into issues like making access to storage easier and ensure that storage capacities are optimally used.
Finally, we should explore if joining forces among Member States could help us be more prepared to face price volatility. That's why we will also examine the potential benefits and design of voluntary joint procurement of reserve gas stocks, in line with energy market regulation and the EU competition rules.
But the electricity market design is also at the centre of the public debate. We are not convinced that any alternative framework, with regulated prices for different technologies, would deliver better prices and clearer incentives for green investment. The electricity market design is exactly tailor-made to deliver more renewables and cheaper energy to all consumers and to enhance cross-border integration.
We have seen the proof of this: last year, renewables provided the majority of electricity production, and negative electricity prices were widespread as a result.
The only real way to decouple gas and renewables in the price formation on the electricity market, is to speed up the integration of renewables into the energy system. 
While the electricity market design is not at the root of today's problems, we still need to understand better its benefits and drawbacks, notably its ability to withstand price volatility. That's why we have tasked ACER with conducting a study on those issues and to report by April with recommendations for follow up. Going forward, we see the need for doubling down on investing in flexibility and storage to integrate more variable renewable energy in the electricity market.
The last message from the toolbox is that the ultimate future-proof solution to the energy bill crisis is to accelerate renewables and energy efficiency.
In some ways, we have already presented our plan to avoid today's situation in the future in the July Green Deal Package. It sets out an ambitious framework for a renewables-based energy system that operates much more cost-effectively than it does today. The July RED revision proposal enables a greater use of public purchase agreements, energy communities or cross border cooperation. It fosters the development of offshore wind and green hydrogen. The amended Energy Efficiency directive increases our ambition for energy efficiency on a number of key fronts.
Today's events give us a clear message: we do need these initiatives and we must even accelerate our agenda.
In our view we should:
accelerate auctions for renewable energy
speed up permitting,
invest more on storage, flexibility and cybersecurity of the grids
and step-up investments in interconnections on energy efficiency and in buildings performance
accelerate implementation of the Next Generation EU projects
Conclusion:
The European Union has gone through energy commodity crises before. Every time we found the strength to respond, through market integration, energy efficiency and cross border solidarity. Thanks to this work, we are today better prepared than we were some years ago.
At the same time, this price rally is happening as a structural clean energy transformation is taking place at global level. The world of tomorrow will be built on renewables.
And so, faced with a crisis driven by our legacy of fossil fuels dependency, we need to act and take the right measures, so that we not only protect Europeans in the here and now, but we create the conditions for a stronger energy security in the clean energy world of tomorrow.
---
France is leading the Energy Transition in Europe, a complex "marathon" to reach its climate goals by 2050. Fatih Birol, Executive Director International Energy Agency (IEA)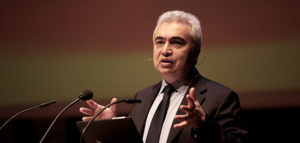 I highlight a report published by the International Energy Agency (IEA) which calls on the government to accelerate investments in clean energy. And invites him to make quick decisions on the future of nuclear power.
It is a painful paradox, put forward by the International Energy Agency (IEA). France has posed as one of the leaders of the energy transition and it is widely seen as a precursor by the international community. In fact, its per capita greenhouse gas emissions are the lowest of the G7 member countries. However, it is behind on its energy transition objectives, although major reforms are underway.
Considerable work
At this stage, France is not in the nails to achieve carbon neutrality in 2050. In 2021, for example, the targets in terms of renewables and energy efficiency "have not been reached". France has considerable work ahead of it on the road to net zero.
CO2 emissions from the electricity sector are relatively low, thanks to nuclear power, which provides 71% of needs, and to a lesser extent to hydropower (10%). But the rest of the energy uses are dominated by fossil fuels such as oil and gas, particularly in the transport sector. The country will probably miss its targets for the deployment of electric vehicles.
France claims a driving role in favor of energy transition on the international scene and already has very low carbon electricity … but it must progress much more to hope to achieve carbon neutrality in 2050. Two months from the presidential election, the International Energy Agency (IEA), based in Paris and attached to the Organization for Economic Co-operation and Development (OECD), takes stock of the country's energy policy – an exercise it repeats every five years. In the midst of a debate on the different possible options and while President Emmanuel Macron announced his intention to relaunch a new nuclear program, she is also formulating a series of recommendations and calling on leaders to make choices urgently.
Key decisions regarding France's future energy system must be taken soon if it is to achieve net zero emissions in 2050. France must invest much more in energy efficiency, renewable energies and nuclear power.
Too much oil and gas
This results in a continuous increase in greenhouse gas emissions, except in 2020, which is not representative due to the health crisis. France currently consumes 145 million tonnes of oil equivalent every year, far too much compared to the target of 130 million that had been set for 2020, and of 121 million planned for 2030.
Because we first make a finding: France's progress is slow, and the country is behind on its own targets for reducing greenhouse gas emissions and deploying renewables. These represented only 19.1% of final energy consumption in 2020, while the ambition was to reach 23%. For the organization, the gap with the targets set out in France's energy roadmap for 2023 – the multiannual energy program (PPE) – is still massive: to reach them, France should add, in just three years, 6.4 gigawatts (GW) of wind capacity, or 40% of the total capacity installed today, and almost double its photovoltaic capacity.
The Hexagon should be able to catch up in the coming years, if the important reforms which are underway are implemented. In particular, a significant acceleration of investments in clean energies will be needed, and now. To achieve the targets set for 2023, more than 6 gigawatts of wind capacity (the equivalent of 40% of what is already installed) would have to be added and solar capacity almost doubled, in just three years. A real challenge.
Accelerate in renewables
We welcome certain reforms to accelerate the deployment of renewables, such as the measures of the recovery plan (30 billion euros for the transition) or the ''MaPrimeRénov''' scheme, for the energy renovation of buildings. But we in fust Demands others, such as the retroactive revision of the tariffs granted to solar electricity suppliers, a measure which "undermines investor confidence" according to her.
The planet is not investing enough to fight global warming France remains significantly behind its neighbors in offshore wind power, as no turbine has been installed off the coast to date. Public aid for renewables, as for energy efficiency measures, moreover, is complex, multiple and fragmented.
Nuclear: the emergency
The delay in renewables is not the only problem pointed out in our report. The French nuclear fleet is aging. However, no decision has been taken on this subject, due to a lack of visibility on energy policy beyond 2035, when the share of nuclear power must in principle fall to 50% of the electricity mix. It is urgent that the government decides how the modernization of the existing nuclear fleet and the construction of new plants will be financed. Emmanuel Macron must respond to this call.
---
Making our energy system fit for our climate targets Questions and answer to Mme. Mechthild WORSDORFER, Deputy DG, DG ENERGY of the Commission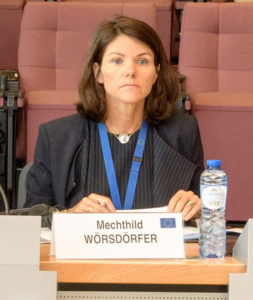 How will renewable energy and energy efficiency contribute to the EU's 2030 target to reduce net greenhouse gas emissions by at least 55%?
The energy sector accounts for 75% of the EU's greenhouse gas emissions. Saving energy through energy efficiency measures and the massive scale up of renewable energy are key to decarbonising the economy – whether in buildings, industry, transport or other sectors. Both measures directly reduce emissions, air pollution and dependency on fossil fuels.
The cheapest and cleanest energy is the energy we don't use, which is why the Commission is proposing to write the energy efficiency first principle into EU law and to strengthen energy efficiency measures with the revision of the Energy Efficiency Directive. By using less energy, we lower the cost of the green transition, we lower our household bills and use less natural resources.
The EU is today a frontrunner on renewable energy and has already taken significant measures to boost its use. Across the EU, the share of renewable energy in final energy consumption has increased from 9.6% in 2004 to 19.7% in 2019. Currently, 34% of our electricity comes from renewable sources.
Two things are necessary to increase the share of renewable energy: investments in existing and new renewable energy technologies to increase production (and further reduce production costs); and creating an energy system able to integrate large shares of renewables for end users as efficiently as possible. These needs are addressed in the Commission's proposal to revise the Renewable Energy Directive, which will provide certainty to investors through increased support to renewables in the sectors where progress has not been fast enough and specific promotion of the use of renewable fuels such as hydrogen in sectors that are hard to decarbonise. Additional measures to make permitting processes more efficient and to further promote direct contracts between producers and consumers will also increase the attractiveness of renewable energy projects for private investors.
How will renewable energy and energy efficiency contribute to other parts of this package?
Energy is also at the heart of other parts of the package of proposals presented today. Adjusting the minimum levels of taxation to the carbon content of energy carriers, as proposed in the revision of the Energy Taxation Directive will make cleaner fuels financially more attractive and will further incentivise the switch to renewables (see Memo). Similarly, the strengthened EU Emissions Trading System for industry and power generation and the new emissions trading for transport and for fuels used in buildings will provide a strong price signal to reduce energy use and increase the share of renewable energy in electricity production, industry and transport (see Memo). The Carbon Border Adjustment Mechanism will ensure that carbon leakage in electricity and industry is addressed in a way that incentivises and rewards ambitious climate and energy policies (see Memo). The Alternative Fuels Infrastructure Regulation, CO2 emissions standards for cars and vans, and the initiatives for sustainable aviation and maritime fuels are also closely intertwined with energy policy (see Memo). By the end of the year, the Commission will also propose to revise the Energy Performance of Buildings Directive, and lay out concrete measures to decarbonise gas and support the emerging hydrogen market, and to reduce methane emissions.
Will the revised Renewable Energy Directive increase targets at EU and national level?
In 2019, the share of renewable energy in the EU as a whole was 19.7% – well on track to achieve the collective 20% target by 2020. However, progress has varied widely from one Member State to another (Eurostat, 2019). The 2018 Renewable Energy Directive set a 2030 target of at least 32% of renewables in the EU energy mix, based on national contributions. When Member States submitted their National Energy and Climate Plans (NECP) in 2020, the cumulative impact of the 27 plans already went beyond this figure, adding up to a projected renewables share of 33.1-33.7%, based on the announced measures.
However, with the increase in climate ambition – to achieve a 55% net greenhouse gas emissions reduction by 2030, compared to 1990 levels – it is clear that the EU target needs to be more ambitious. Today's proposal raises the binding EU-level target for renewables to 40%. Member States will need to increase their contributions in order to collectively achieve the new target, building on the ambition outlined in their respective NECP. 
How will the Renewable Energy Directive promote the use of renewable energy?
All renewable energy sources are needed to meet the EU's 2030 emission reduction target and reach climate neutrality by 2050. The proposal does not prescribe which technologies should be used, but does set targets for the main economic sectors contributing to energy demand:
It increases the renewable targets:

for transport (13% greenhouse gas intensity reduction)
for heating and cooling (annual binding increase of 1.1 percentage point at national level)

It establishes indicative targets:

for industry (1.1 percentage point annual increase in renewable energy use)
for buildings (at least 49% renewable energy share)
The Directive also gives an additional push to advanced biofuels and introduces sub-targets for renewable hydrogen and hydrogen-based synthetic fuels:
in transport (2.6% for renewable fuels of non-biological origin)
in industry (50% renewable share in hydrogen consumption)
These targets are aligned with the EU Hydrogen Strategy ambition of rolling out 40GW of electrolyser capacity by 2030.
In line with last year's EU Energy System Integration strategy, the revised Directive addresses barriers to specific technologies that are key to a more integrated circular energy system – such as district heating – and promotes the use of renewable electricity in transport and the heating and cooling sector, as well as renewable hydrogen, which is necessary for sectors that are difficult to electrify.
The Commission is proposing to put in place an EU-wide certification system for renewable fuels (including hydrogen) to support the deployment of an adequate energy mix able to deliver on the EU's increased climate ambition.
When it comes to the deployment of offshore renewable energy across the EU, the current directive includes options for Member States' cross-border cooperation on a voluntary basis. The proposal is stepping up the requirements to ensure the development of joint pilot projects. In addition, the Commission will prepare guidance on permitting to ensure a speedy enforcement of the current rules and setting best practices.
How will the Commission ensure that bioenergy is sustainable?
Bioenergy is a key part of the EU energy system, representing 12% of the overall energy mix and 60% of renewable energy consumption. Sustainable use of bioenergy contributes to the decarbonisation of the EU economy.
Climate neutrality will require increasing amounts of renewables and sustainable bioenergy will continue to play an important role. This is particularly important for hard-to-abate sectors in the context of an integrated energy system (e.g. heavy-duty transport and in industry). For several Member States, bioenergy is also indispensable as they transition away from fossil fuels towards cleaner energy sources.
The EU sustainability criteria for bioenergy were already significantly reinforced in the 2018 Renewable Energy Directive in order to reduce the risk of unsustainable bioenergy production and make sure that its use is efficient and results in high greenhouse gas  savings. Its provisions cover biomass and biogas in heat and power, in addition to biofuels for transport. The directive also includes specific biodiversity and climate safeguards for forest biomass, which contributes around 60% of EU's bioenergy.
With today's proposals, the EU bioenergy sustainability criteria are further strengthened in line with the increased climate and biodiversity ambition of the European Green Deal:
In order to further protect biodiversity-rich forests, the proposals prohibit the sourcing of woody biomass for energy production from primary forests, peatlands and wetlands, and only allows it from highly biodiverse forests when there's no interfere with nature protection purposes;
It further specifies the sustainability criteria on harvesting and the maintenance of soil quality and biodiversity;
To minimise the use of quality roundwood for energy production, undue distortive effects on the biomass raw material market and harmful impacts on biodiversity, the proposal promotes using biomass according to its highest economic and environmental added value (so-called cascading use). It prohibits national financial incentives which support the use of saw logs, veneer logs (high quality wood), and stumps and roots (that are important for the soil) for energy generation, and, under certain conditions, the production of electricity from forest biomass in electricity-only-installations;
A future Delegated Act will set out which practices are considered to be in line with the cascading principle for minimising the use of quality roundwood for energy production, with due regard to national specificities. Further limitations regarding support schemes to forest biomass may be considered in the future, on the basis of a report on their impact on biodiversity and market distortions;
To promote higher greenhouse gas savings, the directive will require all biomass-based heat and power installations to comply with minimum greenhouse gas saving thresholds. Currently this only applies to new installations;
The EU sustainability criteria for biomass should in the future apply to smaller heat and power installations (equal or above 5MW) rather than the 20 MW threshold under the current directive.
These new measures will further ensure the sustainability of forest biomass used for energy production in the EU. They will also promote more resource-efficient use of biomass, minimising the risk of diversion of high quality roundwood away from high value uses such as construction or furniture making.
Underlining the importance of trees for the climate, and the environmental and economic benefits they provide, today's package also includes the new EU Forest Strategy aimed to increase EU forest area. 
How does the Renewables Directive contribute to decarbonising buildings?
Buildings consume 40% of energy used in the EU and generate around 36% of energy-related emissions. Around 80% of the energy consumption in buildings is for heating and cooling, while the rest goes to lighting and electric appliances, such as washing machines, fridges or dishwashers. Most of the energy consumed in buildings still comes from fossil fuels, including 76% for heating and cooling.
This is why the revised Renewable Energy Directive, in line with the Renovation Wave Strategy, introduces more targeted measures to speed up the shift of buildings' heating and cooling systems to renewable energy as part of the retrofitting of buildings. It sets an objective to reach at least a 49% renewable share in the energy used in buildings by 2030. This objective can be fulfilled by direct electrification (such as using renewable electricity from wind and solar or supplying heating and cooling via heat pumps), direct renewable heat (e.g. geothermal and ambient energy, solar thermal, etc.), or district heating and cooling, which can use renewable energy sources as well as waste heat and cold from industrial and service sector processes.
The proposal makes mandatory the current renewable heating and cooling target of a minimum annual 1.1 percentage point increase, with additional indicative national top-ups to guide lagging Member States. The support measures available will be broader, including planned replacement schemes of heating systems or fossil phase-out schemes with milestones; local and regional heat planning; and heat purchase agreements that groups of small consumers can establish.
The revised Directive also ensures that modern district heating and cooling systems are developed to harness local renewable energy, such as geothermal, ambient and solar thermal sources, and to cost-effectively integrate renewable electricity, renewable gases and liquids for the supply of buildings and other users. To drive the necessary investment, the proposal raises the indicative target for the annual increase in renewables used in district heating and cooling from the current 1.0 to 2.1 percentage points.
Will the transport sector have to use more renewables?
In 2019, the renewables share in the transport sector was only about 9%, and transport emissions are still on the rise. Electrification will play a big role in road transport, while clean hydrogen and hydrogen-based synthetic fuels as well as advanced biofuels will be crucial for decarbonising the aviation and maritime sector. The proposal specifically promotes renewable fuels that achieve the highest greenhouse gas emission savings, setting out a 13% target for the reduction of the emission intensity of transport, including international aviation and maritime transport fuels. It increases the ambition level for advanced biofuels to 2.2% of the transport sector's energy consumption and introduces a 2.6% target for hydrogen and hydrogen-based synthetic fuels in the sector.
The proposal also introduces new incentives for the deployment of the infrastructure needed by electric vehicles as it requires the Member States to introduce a credit mechanism which allows charging point operators to contribute towards the target. These measures are complementary to the proposed stricter CO2 standards for cars, the proposal for the revised deployment of alternative fuels infrastructure legislation, as well as proposals on promoting the use of renewable fuels in the maritime and aviation sectors. 
What targets has the Commission proposed at EU and national level for energy efficiency improvements?
The proposal raises the level of ambition of the EU energy efficiency target and makes it binding. The Energy Efficiency Directive requires Member States to collectively ensure that energy consumption is reduced by at least 9% by 2030 compared to the 2020 reference scenario. This 9% target is equivalent to the 39% and 36% energy efficiency targets for primary and final energy consumption included in the Climate Target Plan, but is simply measured against updated baseline projections made in 2020.
The new target corresponds to a maximum primary energy consumption of 1023 million tonnes of oil equivalent [Mtoe] and final energy consumption of 787 Mtoe by 2030. Final energy consumption represents energy consumed by end-users, while primary energy consumption also includes what is used for the production and supply of energy.
Member States will contribute to achieving the overall EU target through indicative national contributions based on benchmarks of a combination of criteria, which reflect each country's national circumstances. These include energy intensity, GDP per capita and energy savings potential to complement the fixed rates of energy reduction. Enhanced 'gap-filling mechanisms' will be triggered when countries fall behind in delivering their national contributions.
Energy efficiency gains across the economy will count towards the headline Energy Efficiency Directive target of 9%, including those achieved as a result of faster deployment of renewables, more ambitious CO2 standards for cars and ETS application to new sectors. In addition, the proposal nearly doubles the annual energy savings obligation which needs to be met individually by all Member States in addition to the savings they achieve through the implementation of EU legislation. The energy savings obligation is one of the main policy instruments to ensure that the European economy is more energy efficient. Member States will be required to achieve new savings of final energy consumption of at least 1.5% each year from 2024 to 2030, up from current 0.8%. This is an important instrument of the Energy Efficiency Directive, helping to drive active energy savings in end-use sectors such as buildings, industry and transport, and therefore contributing to the overall EU target.
What role will the public sector play in promoting energy efficiency?
The public sector has an important role to play in promoting energy efficiency – firstly to serve as a model for businesses and citizens to follow, but also because of the high level of energy consumption in public buildings and services. The Commission estimates indicate that public sector activities – education, health and social services, public transport, water supply and treatment, and street lighting – together they use about 50 Mtoe annually, which is 5% of EU final energy consumption. For these reasons, the proposal includes a specific obligation for the public sector to achieve an annual energy consumption reduction of 1.7%.
In addition to this, Member States are required to renovate each year at least 3% of the total floor area of buildings owned by all levels of public administration. Public bodies will also need to systematically take into account energy efficiency requirements in their public procurement of products, services, buildings and works.
Public authorities should promote the use of energy performance contracting in particular for large non-residential buildings (above 1,000 m2) due for renovation. In order to remove barriers to energy performance contracting, Member States need to establish one-stop shops and advisory services by supporting energy service companies (ESCOs) and their clients to prepare the projects and identify best solutions for financing. Availability of skills and training for energy efficiency professions are also important. The proposal therefore includes stronger requirements to ensure that these skills are regularly assessed.
How will you promote energy efficiency for consumers, home owners and tenants?
Targeted energy efficiency measures are an effective way to alleviate energy poverty, as they reduce overall energy use and bills. Replacing windows and insulating walls can provide considerable savings and improvements in the quality of life of citizens. Each Member State will have to ensure that a specific share of energy savings is focused on vulnerable consumers, people affected by energy poverty and people living in social housing. The share of efforts to be focused on the most disadvantaged communities will reflect the share of the population falling into this category in each Member State. It will require early and effective energy efficiency improvement measures, also for addressing any possible distributional effects stemming from applying the Emissions Trading System to buildings.
Building renovation is a high priority in the EU's €672.5 billion Recovery and Resilience Facility and figures prominently in the respective national plans. The Commission is proposing to set up a new Social Climate Fund which supports investment in decarbonisation of buildings and transport, while tackling energy poverty.
Today, in most cases when a building needs renovating, there are no rules for a fair and reasonable division of costs and benefits between property owners and tenants. The proposal strengthens the obligation for Member States to remove barriers which are known as 'split incentives' between owners, who usually need to pay for energy efficiency measures, and tenants, who can directly benefit from them.
The proposal requires EU countries to put in place consumer protection and awareness-raising measures and to support a multilateral dialogue between owners and tenants organisations, consumer organisations, renewable energy communities, citizen energy communities and local and regional authorities. This dialogue should result in proposals for measures acceptable for all, and necessary incentives and guidelines. The revision of the Energy Performance of Buildings Directive later this year will also look at introducing minimum energy performance standards that are effective in addressing renovation in the context of split incentives.
The lack of knowledge about the potential benefits from energy efficiency improvements is an important obstacle to investment. The proposal therefore mandates Member States to establish one-stop shops where consumers will be able to obtain information and assistance on why and how to save energy.
How will the energy transition be financed?
To reduce greenhouse gas emissions by 55% by 2030, compared to 1990 levels, the EU will need to invest an estimated €392 billion more each year in the energy system than it did in the period 2011-2020. Energy efficiency faces one of the largest investment gaps, estimated at around €165 billion. These are additional investments needed every year in the building sector (renewable energy sources and energy efficiency) between 2021-2030 due to the increased climate target.
The bulk of necessary investments will have to come from private funds and we are already seeing an increase of private funding relying purely on market revenues. That said, public funds continue to play an important role in unlocking private investment.  There is a number of new and existing programmes under the Multiannual Financial Framework and the NextGenerationEU to support the energy transition.
The main EU instrument that will support investments in the energy transition in the immediate future will be the €672.5 billion Recovery and Resilience Facility, at least 37% of which must be dedicated to climate action. Many Member States have confirmed their intention to spend significant amounts on energy efficiency and renewable i in their national recovery and resilience plans, specifically targeting worst performing buildings and energy poor households.
In addition to this, 30% of the multi-annual EU budget from 2021 to 2027 is dedicated to climate-related spending. A significant share of Cohesion Policy funds will continue to be channelled to renewables, energy efficiency and buildings renovation. InvestEU will mobilise, through the dedicated financial instruments and technical assistance such as the ELENA Facility, private and public investments in all EU countries.
The Just Transition Fund, with an overall budget of €17.5 billion, will alleviate the social and economic costs resulting from the transition to a climate-neutral economy, including through investments in renewables, energy efficiency and buildings renovation that will have the multiple benefits of creating local jobs, reducing pollution and addressing energy poverty in a durable manner.
The centrally managed programmes like LIFE or Horizon Europe, will have dedicated funding priorities supporting a just green transition, in line with their overall objectives.
Under the ETS proposal, all auction revenues at EU and national level have to be channelled to green investments, including investments in energy efficiency measures and renewables. The proposed Social Climate Fund will in particular support vulnerable households to finance energy renovations and other measures reducing their energy consumption and enabling a switch to renewables.
---
Why are CO2 transport and storage infrastructure vital to achieving the climate neutrality bridge? Dr Graeme Sweeney Chairman, Zero Emissions Platform - ZEP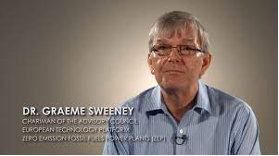 The large-scale deployment of cross-border CO2 transport and storage infrastructure is crucial for the EU to meet its climate target 2050. To this end, all modes of CO2 transport – pipeline, ship, barge, truck, train – and CO2 storage must be included in the revised TEN-E regulation.
Achieving climate neutrality by 2050 will require strategic investment decisions that will dramatically transform energy-intensive industries. This will include sectors such as cement, lime, steel and chemicals, which are at the heart of the European economy, producing and manufacturing products essential to our way of life.
Carbon capture and storage (CCS) will be essential in the industrial transition to net greenhouse gas emissions. For these sectors, the sectors integrating CCS represent the least costly path to decarbonization while maintaining industrial activity and preserving and creating jobs.The revision of the Trans-European Energy Infrastructure Regulation (TEN-E) ensures that the EU's energy infrastructure policy is coherent and aligned to achieve climate neutrality by 2050, as set out in the European Law on Energy.
Investing in shared and cross-border CO2 transport and storage infrastructure is the European project par excellence. It represents a strategic and instrumental policy to maintain the well-being of Europe and a future-proof society for a climate neutral economy.
Deploying a CO2 infrastructure would allow industrial emitters from all corners of Europe to connect to a permanent geological storage, where CO2 would be stored safely without re-entering the atmosphere, thus mitigating climate change.
As the Commission has stated in the EU taxonomy and reiterated in the revised EU ETS Directive – which is part of the Fit for 55 package – it is intended that the transport of CO2 will be provided by pipeline and by boat. For the next CCS projects which will be based on the transport of CO2 by boat, the recognition of the transport of CO2 by boat in the TEN-E regulation is vital. Thus, this result should be reflected in all EU legislation.
It plays a crucial role in implementing true climate change mitigation and therefore deserves funding as part of CO2 infrastructure. Allowing secure access to storage sites increases the likelihood that more industrial CO2 emitters will invest in projects, thereby reducing the costs of capture technologies.
With an ever-growing number of CCS projects ready for commercialization in Europe and on the verge of becoming operational during this decade, it is imperative to support this progress. In addition, the role of CCS as an essential catalyst for a just and profitable transition to net-zero must be taken into account. It is crucial to secure political support for the five candidate projects of common interest (CIP) on cross-border CO2 infrastructure, which will become operational before 2025. A long-term policy framework providing some degree of predictability for investments should be a priority for European decision-makers.
CO2 infrastructure can also play a key role in facilitating an economy. clean cut of hydrogen, providing early and large-scale volumes of low-carbon hydrogen produced from natural gas reformed with CCS.
CO2, CCS and hydrogen infrastructure should be at the heart of a truly integrated and climate neutral energy system. Low-carbon hydrogen can enable many energy-intensive industries to decarbonize, especially those that rely on high temperature operations, such as steel production. Initially, a European hydrogen economy will depend on large volumes of low-carbon hydrogen, which will require the development of cross-border CO2 infrastructure.
It is crucial to consider the vital role of CO2 transport and storage infrastructure for the EU to meet its 2030 target. And the 2050 targets. This includes help drive the decarbonization of energy-intensive and hard-to-decarbonize industries in Europe.
Dr Graeme Sweeney is Chairman of the Zero Emissions Platform (ZEP) – A European platform for technology and innovation under the European Commission's SET plan and technical advisor to the EU on the deployment of capture and carbon storage and carbon capture and use.
---
Carbon Management : Carbon capture, utilisation and storage (CCUS) Interview of Mauro PETRICCIONE, DG for Climate Action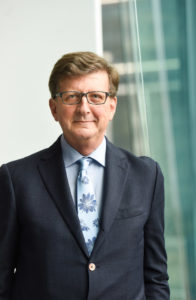 Would you say that achieving the EU's net-zero goals will be virtually impossible without CCUS?
The EU's net-zero goal for 2050 is based essentially on the elimination of almost all greenhouse gas (GHG) emissions, and in particular on CO2 emissions. To begin with, we need zero-carbon energy supply, clean mobility, and near-zero carbon industrial production, as well as a much bigger natural carbon sink from our land. Therefore, the primary focus of EU action is to eliminate GHG emissions, and no longer to simply reduce them as much as possible.
Having said that, our plans are based on technologies and solutions that we already know, because we do not want to rely on future inventions that may or may not materialise. In light of this, it is clear that there are likely to be emissions that we will not be able to eliminate completely: in agriculture, most likely in air travel, and in some industrial sectors. Our natural carbon sink will be crucial to compensate for this, but there will be a limit to that too. Finally, CO2 is also a key input for industries such as chemicals or synthetic fuels.
Therefore, the in-depth analysis conducted in the preparation of the European long-term vision "A Clean Planet for All" shows that the scenarios achieving climate neutrality also depend on CO2 capture, utilisation and storage. In these pathways up to 2050, several hundred million tons of CO2 are projected to be captured, stored or used for various purposes. This is why, despite the uncertainty about its near-term economic viability and public acceptance of the technologies, CCUS is likely to remain an important means of reducing residual emissions in particular from certain industrial processes that use fossil carbon, such those used in the cement industry. New developments will also need carbon capture, for instance sustainable bioenergy. Another technology that is attracting lot of attention recently is the capture of CO2 directly from air for storage or utilisation.
A climate–neutral economy is one that no longer relies on fossil fuels, and yet carbon will remain part of our economy. Therefore we have to rethink the type of carbon we use to power the transport that cannot be electrified, or to enable industries to produce the chemicals, plastics and new types of materials required for infrastructure in a sustainable way.
We need to set up a sustainable carbon cycle in our economy that no longer disturbs the natural balance of our planet. The CCUS technologies should have an important role to play in achieving this objective, even though it must be clear that this is in many ways a residual role, and any idea that CCUS could avoid moving away from fossil fuels is in fact an illusion.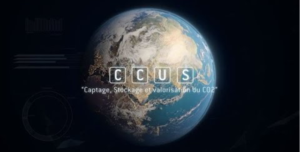 For industry, CCUS technologies are among the cheapest abatement options – or the only option?
Neither of the above, at least not in general terms, and perhaps in some cases both. Our analysis foresees that by 2050 European industry will be near zero carbon through the full decarbonisation of the energy supply, a massive switch towards (green) electrification and a shift to technologies that require less energy and heat. Nevertheless, there are likely to be areas where this proves impossible and CCUS technologies may well be the only viable option, and therefore the cheapest.
Industry has been steadily reducing its emissions and increasing its energy efficiency over recent decades. In the last fifteen years alone – between 2004 and 2018 – European industry reduced its emissions by 20%, and emissions reductions since 1990 are now estimated to have surpassed 30%. In the face of strong international competition, European industry has adapted its business models and practices in line with the climate and energy ambitions of Europe, in a viable economic manner.
Cutting industrial emissions further will depend on making breakthrough technologies technically and economically feasible, particularly for energy intensive industrial processes, as well as installing the infrastructure necessary to deliver renewable energy and low carbon solutions such as hydrogen and e-fuels to where they are needed.
The Climate Target Plan impact assessment shows that a further 23% reduction in CO2 emissions compared to 2015 levels could be achieved by 2030 through the use of more energy efficient processes (such as improved waste heat recovery) and to a lesser extent by switching from fossil fuels to electricity and biomass.
Significant additional effort will be required to decarbonise the industrial sectors between 2030 and 2050 though, by which time the EU's climate neutrality ambition will require industry to reduce its emissions to around 90-95% compared to 1990 levels, as explained in the Long Term Strategy. It is clear that, alongside new low-carbon fuels, CCUS technologies and CO2 storage in materials will be one of the portfolio of tools we use to fully decarbonise our industry, particularly in the processes where CO2 emissions are most difficult to abate. At the same time, they are and will continue to be in competition with more radical technological changes away from those that emit CO2.
Can CCUS support the integration of renewables into power systems?
CCUS in isolation is not identified as directly "supporting" the integration of variable renewables into power systems. However, CCUS can play a role in abating remaining emissions from peaking power capacities, if not powered by low-carbon fuels. Our Long Term Strategy, for instance, foresees some CCS capacities in a 2050 power mix largely dominated by renewables, and in particular variable renewable sources.
CCUS may also contribute to the production of low-carbon hydrogen, identified as an essential element for energy sector integration, providing long-term storable energy solution.
Finally, CCUS could also play a role in generating removals, if associated with biogenic sources of CO2 (for instance used to produce electricity or heat).
Is there a single cost for CCUS? or CCUS costs are already falling, with ample potential for further reductions?
There is no single cost of CCUS. CCUS is a term that groups together many different technological options, applied in different industries, on different flue gases, using different transport and storage options. The overall costs of CCS vary between 25 US$/tonne CO2 for natural gas and biomass to ethanol applications to close to 200 US$/tonne CO2 in some industrial installations. Costs are not yet falling as there are too few commercial plants in Europe. There is, however, an expectation that costs will reduce significantly with 2nd generation and more larger-scale CCUS plants.
Will policy support be sufficient to drive CCUS innovation and deployment?
The main incentive for deploying CCS in the EU is that it avoids industrial and power installations covered by the EU Emission Trading System (EU ETS) having to surrender allowances if they capture the CO2 and transport it to a permanent storage facility.
As of 2021, the recast Renewable Energy Directive also encourages use of fuels produced by CCU. In addition to this, the European Commission is exploring the possibility of developing a regulatory framework for the certification of carbon removals through robust and transparent carbon accounting, which may also cover certain CCS and CCU applications.
Several funding mechanisms for R&D and demonstration projects have been created via the research framework programmes and other EU funding mechanisms. Current EU funding schemes dedicated to supporting CCUS include the following:
The Innovation Fund mobilises over €10 billion over ten years for large-scale breakthrough technologies in carbon capture, use and storage, as well as in renewable energy, energy-intensive industries and energy storage.
The Connecting Europe Facility (CEF) supports cross-border CO2 transport networks.
The Recovery and Resilience Facility (RRF) aims to mitigate the economic and social impact of the coronavirus pandemic through investments in flagship areas such as clean technologies and renewables, e.g. CCUS.
The Just Transition Fund (JTF) provides support to territories facing serious socio-economic challenges arising from the transition towards climate neutrality, including support for CCUS technologies.
Horizon Europe supports research, pilots and small-scale demonstration projects related to carbon capture, utilisation and storage.
However, despite all this support, many CCUS project still lack a viable business case. This is why it is also very important for those Member States that have identified the need for CCUS in their mid and long-term climate objectives to make national support schemes available to match the support at EU level.
---
Carbon Capture & Utilisation on its way to help Europe reach climate neutrality by Tudy Bernier, Senior Policy Manager at CO2 Value Europe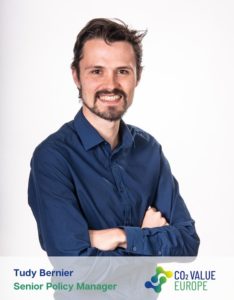 With the publication of the Fit-for-55 package and the Carbon Cycles Communication, the European Union is taking head-on the biggest challenge of our times: setting Europe on track to mitigate climate change. In all recent EU policy tools, Carbon Capture and Utilisation (CCU) is clearly identified as a key pathway to reduce CO2 emissions and move away from fossil resources. Now is the time for going beyond good intentions and transform them into efficient actions
Climate change is happening and Europe must lead
The urgency of climate change needs no further demonstration: it is identified, documented, quantified, as most recently shown by the 2021 IPCC report. And there's no sugar-coating it: our greenhouse gas ('GHG') emissions must drastically decrease now. Our dependency on fossil resources must come to an end. As one of the largest economies in the world and a leader in greentech, Europe has a unique potential and role to play to lead on climate action: it can demonstrate that reaching climate neutrality is possible.
In the Fit-for-55 proposals and the Carbon Cycles Communication, the EU priorities are clear: a) reduce Europe's GHG emissions b) promote technologies to replace fossil carbon c) upscale carbon removal solutions that capture CO2 from the atmosphere; in short, reduce, reuse, remove.
Reducing emissions at the source is the cheapest and the most efficient solution to mitigate climate change. However, with current infrastructures and technologies, some sectors (e.g. cement, steel, aviation, maritime) will not be able to reduce their emissions fast enough to meet Europe's climate ambitions. This is where 'reuse' and 'remove' come into play.
How can we reuse CO2? How can we remove CO2 from the atmosphere? One of the answers is Carbon Capture and Utilisation – or CCU in short.
What is Carbon Capture and Utilisation and where can it help?
CCU is a broad concept that includes all technological and industrial processes that capture CO2 from flue gas or directly from the air and convert it into a wide range of products that can replace fossil-based products for energetic and non-energetic uses. The concept is not new: CO2 has been used in food and feed for decades. But new CCU technologies, developed with the purpose to mitigate climate change, have emerged in recent years and are ready for commercialisation.
Essentially, there are three types of CCU products and services:
CCU fuels (also referred to as RFNBOs[1]) with at least 70% GHG emission savings compared to conventional fossil fuels that can help road, aviation and maritime transport reach carbon neutrality
CCU chemicals, which are high value chemicals and polymers based on CO2 as an alternative carbon feedstock
CCU materials produced via CO2 mineralisation, where CO2 reacts with mineral-rich wastes to form carbonates and is thereby permanently locked into building materials such as concrete, aggregates, asphalt
CCU plays an essential role to cut our dependency on fossil resources and create a carbon neutral industry. CCU technologies:
could reduce net CO2 emissions with an estimated potentialup to 8 Gt of CO2 utilized per year by 2050[2]this is equivalent to approximately 15% of current global CO2 emissions
have the technical potential to decouple chemical production from fossil resources, reducing annual GHG emissions by up to 3.5 Gt CO2-eq in 2030[3]
allow creating negative emissions when CO2 is captured directly from the air and stored permanently via mineralisation into building materials. Current data suggests that up to 25% of the cement market (up to 1 Gt per year) could be substituted by these mineralisation products, decreasing largely the carbon footprint of these materials[4]
can be implemented without requiring significant modification of existing production, distribution and use infrastructures
deliver solutions to hard-to-abate sectors, but also generate revenues by producing marketable products
foster the transition towards more renewable energy with the production of e-fuels to store and transport energy. This will increase the grid flexibility and allow Europe to become more sovereign in energy
Why is it a pivotal moment to build the right policy framework for CCU?
Europe is at a crossroads on climate change policies, and so is CCU. CCU requires the appropriate framework to be deployed in Europe and ensure they deliver their expected impact.
EU leaders are right now discussing how to change the game:
The revision of the Renewable Energy Directive will frame the incentives for CCU projects to be deployed, e.g. the specific targets on the use of RFNBOs in transport and in the industry by 2030 in the current proposal
The revision of the Emissions Trading System Directive will condition how CO2 emitters and CO2 users are incentivised to invest into reusing CO2 rather than surrendering ETS allowances
The new proposals on air and maritime transport will introduce specific targets on GHG emissions reductions and even specific CCU fuels targets, e.g. e-kerosene
The Energy Taxation Directive will set up the rules for exemptions for CCU products for the years to come
The Carbon Removal Certification Mechanism can help boosting carbon removals, including via CCU (e.g. direct air capture to mineralisation)
Those legislations are debated right now in the EU Parliament and in the Council of the EU. It is now that EU leaders can make a difference and the right choices to set Europe on track on CO2 valorisation.
For CCU to deliver results, we need EU legislations to follow strict principles:
Reducing CO2 emissions is and should remain the number one priority in all sectors of society
All CO2 emissions must be accounted for
But no CO2 emission should be accounted for twice, as is the case for CCU fuels right now
What can policymakers do to support CCU?
First, EU policymakers should support the latest EU proposals like the Fit-for-55 package and the Carbon Cycles Communication, which all go in the right direction and identify CCU as a tool to mitigate climate change. They can also strengthen measures in those legislations, e.g. by introducing more ambitious targets on the use of CCU fuels and chemicals, or by ensuring the ETS revision gives the right incentives to all stakeholders along the chain to invest in CCU.
Second, they should ensure that CCU is consistently supported in the entire policy framework spectrum, e.g. in the EU Taxonomy for Sustainable Activities, or in the rules for accessing renewable electricity under the Renewable Energy Directive.
Third, they can support financial incentives and enablers towards CCU – by encouraging CCU projects via the EU Innovation Fund.
Finally, national policymakers can amplify EU objectives by adopting specific national legislations to enshrine CCU targets into law and support local CCU projects.
The climate transition is about protecting the environment, changing the economy, and transforming societies. The CCU community stands ready to play its part by contributing to climate neutrality, creating new jobs and building new business models, and helping societies move away from fossil resources.
Our message to EU leaders is clear: help us help you, help us making CCU one of the drivers to put Europe on track for reaching carbon neutrality.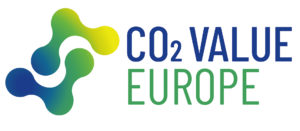 [1] RFNBOs: Renewable Fuels of Non-Biological Origin
[2] Hepburn et al., 2019, doi.org/10.1038/s41586-019-1681-6
[3] Kätelhön et al., 2019, doi.org/10.1073/pnas.1821029116
[4] Ostovari et al., 2020, doi.org/10.1039/D0SE00190B
---
Climate change, innovation: Carbon Capture, Utilization, and Storage (CCUS) Johan Van Overtveldt MEP (ECR/N-VA)- Chair of BUG Committee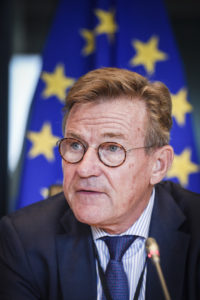 Foreword by Johan Van Overtveldt, MEP (ECR/N-VA)- Chair of BUG Committee at the beginning of our interview:
Climate change is a collective challenge. My party advocates and supports a sustainable transition that fosters competitiveness and welfare. We strongly believe that we need to achieve the necessary transitions in a growth scenario. We do not support nor believe in scenarios, which advocate less economic growth as a solution to climate change, or policies of sacrifice.
If we indeed want to achieve climate neutrality at EU level by 2050, we will need all technologies.
In my own country, there is a debate ongoing to shut down nuclear energy power plants and build gas plants instead. I find this quite absurd.
We have to keep an open mind; technology-neutrality is key. This goes for nuclear, but also for CCS/CCU.
I cannot help but noticing that in particular the left side is advocating ever higher climate ambitions, but at the same closing the door for some innovative solutions like nuclear, like CCS/CCU, like blue hydrogen, like gm technologies. This dogmatism will not help us at all in achieving climate neutrality.
We believe in progress by innovation, facilitates by government and policy.
In that regard, we also support carbon capture utilisation and storage.
We refer also to analysis of the International Energy Agency, the IPCC and the CCS Global Institute
As it is often the case, new emerging technologies are costly. This is also still the case with CCS/CCU. We need to boost / facilitate innovation so that the technologies become more and more commercially viable.
The Potential of CCS/CCU?
We strongly believe in the potential, opportunities and indeed the necessity offered by CCS/CCU technologies.
The Flemish Government refers for the first time to CCS/CCU in its policy framework.
If you allow me, I can highlight some clear examples from the nation I represent in the EP, Flanders. The ports play an important role in this regard, as strategic clusters of transport, industry and energy.
The Port of Antwerp, "With the project entitled Antwerp@C the partners aim to keep CO2 out of the atmosphere and so to make a significant contribution towards the climate objectives, thanks to applications for capturing and utilising or storing CO2, all within a relatively short time span and at reasonable costs. The project has the potential to reduce the CO2 emissions within the port (18.65 million tonnes greenhouse gas emissions in 2017) by half between now and 2030. This week Fluxys, Port of Antwerp, Total and Air Liquide submitted EU subsidy applications for taking the project one step further." Cf1*
Steelanol at the ArcelorMittal plant in Gent, "we will transform the carbon-containing gases from our blast furnaces into bioethanol to be used as fuel for transportation or even for the production of synthetic materials. This will be the first industrial installation of its kind in Europe, producing 80 million litres of bioethanol annually." Cf2* . The project received support from the EIB.
North Sea Methanol Cf3* CCU Hub Gent. Demo project.
Also a clear link between hydrogen and CCS/CCU applications: as we will not be able to produce only green hydrogen, we will need blue hydrogen combined with CCS/CCU.
Support needed at various policy levels?
"Moonshot" , March 2019: Flanders invests the coming 20 y each year 20 mio euro (total 400 mio euro) in research/ innovation on new technologies, like CCS/CCU.
EU: CCS is eligible in principle under several programmes (eg European Structural and Investment Funds, Cf4*, certainly the RRF, Horizon, …)
This is an area, where the EU budget can finance research and pilot scheme and provide loan support. But the main investment must come from the private sector. And there is a huge tidal current against new investments in new fossil fuel plants, so also less demand in CCS.
Achieving net zero goals will be virtually possible without CCUS?
In a transition to net-zero emissions, the role of CCUS evolves and extends to almost all parts of the global energy system. In the IEA's Sustainable Development Scenario
in which global CO2 emissions from the energy sector decline to net zero by 2070
the initial focus of CCUS is on retrofitting existing fossil fuel-based power and industrial plants and supporting low-carbon hydrogen production. By 2030, more than half of the CO2 captured is from retrofitted assets. Over time, the focus shifts to CO2 capture from bioenergy and the air for carbon removal – and as a source of climate-neutral CO2 for synthetic aviation fuels. In this scenario, around 60% of CO2 capture is linked to fossil fuels, and the rest is from industrial processes, bioenergy and the air.
CCUS is one of the two main ways to produce low-carbon hydrogen. Global hydrogen use in the Sustainable Development Scenario increases sevenfold to 520 megatonnes (Mt) by 2070. The majority of the growth in low-carbon hydrogen production is from water electrolysis using clean electricity, supported by 3 300 gigawatts (GW) of electrolysers (from less than 0.2 GW today). The remaining 40% of low-carbon hydrogen comes from fossil-based production that is equipped with CCUS, particularly in regions with access to low-cost fossil fuels and CO2 storage. CCUS-equipped hydrogen facilities are already operating in seven locations today, producing 0.4 Mt of hydrogen – three times as much hydrogen as is produced from electrolysers.
A faster transition to net zero increases the need for CCUS. CCUS accounts for nearly 15% of the cumulative reduction in emissions in the Sustainable Development Scenario. Moving the net-zero goalposts from 2070 to 2050 would require almost 50% more CCUS deployment.
CCUS grows and evolves on the path to net zero?
Underpinned by CCUS, carbon removal plays an important role in the net-zero transition. Technology-based carbon removal approaches are needed to balance emissions that are technically difficult or prohibitively expensive to eliminate. When net-zero emissions is reached in the Sustainable Development Scenario, 2.9 gigatonnes (Gt) of emissions remain, notably in the transport and industry sectors. These lingering emissions are offset by capturing CO2 from bioenergy and the air and storing it.
Direct air capture technologies have significant potential to accelerate the transition to net zero, but costs need to come down. Capturing carbon directly from the air and storing is an alternative to capturing it from bioenergy. Direct air capture plants are already operating on a small scale, but their costs are currently high. With further innovation, the availability of direct air capture technologies could offer an important backstop or hedge in the event that other technologies fail to materialise or have slower-than-anticipated pathways to becoming commercially viable.
Carbon removal is part of the net-zero equation?
CCUS facilities have been operating for decades in certain industries, but they are still a work in progress in the areas that need them most. CCUS has primarily been used in areas such as natural gas processing or fertiliser production, where the CO2 can be captured at relatively low cost. But in other areas, including cement and steel, CCUS remains at an early stage of development. These are the sectors where CCUS technologies are critical for tackling emissions because of a lack of alternatives.
CCUS is up and running in some sectors?
CCUS is up and running in some sectors, but lagging in the most critical onesInfrastructure to transport and store CO₂ safely and reliably is essential for rolling out CCUS technologies. The development of CCUS hubs – industrial centres that make use of shared CO2 transport and storage infrastructure – could help accelerate deployment by reducing costs. At least 12 CCUS hubs are in development globally – including in Australia, Europe and the United States – and many of them are linked to low-carbon hydrogen production. Norway's Northern Lights project, a large offshore CO2 storage facility in the North Sea, could provide a solution for emissions from neighbouring countries.
Major CO2 emissions sources are within reach of potential storage. Our detailed analysis in this report of CO2 emissions from power and industrial facilities in the People's Republic of China, Europe and the United States finds that 70% of the emissions are within 100 km of potential storage, a relatively practical and cost-effective range for transporting the captured CO2. In the United States, CO2 captured at existing facilities is transported an average of 180 km. But shorter distances can reduce costs and decrease infrastructure development times. The overall technical capacity for storing CO2 worldwide is vast, but detailed site-specific assessment is needed.
With ample storage available, success will hinge on getting the infrastructure right
We need to take urgent steps to ensure CCUS is available to contribute to net-zero goals. A major ramp-up of CCUS deployment is required in the next decade to put the global energy system on track for net-zero emissions. Governments have a critical role to play through policies that establish a sustainable and viable market for CCUS. But industry must also embrace the opportunity. No sector will be unaffected by clean energy transitions – and for some, including heavy industry, the value of CCUS is inescapable. Oil and gas companies have the engineering expertise, project management capabilities and financial resources to drive CCUS development and deployment.
Four high-level priorities for governments and industry would accelerate the progress of CCUS over the next decade:
1/ Create the conditions for investment by placing a value on reducing emissions and direct support for early CCUS projects
2/ Coordinate and underwrite the development of industrial hubs with shared CO2 infrastructure
3/ Identify and encourage the development of CO2 storage in key regions
4/Boost innovation to reduce costs and ensure that critical emerging technologies become commercial, including in sectors where emissions are hard to abate and for carbon removal.
Johan Van Overtveldt
MEP (ECR/N-VA)- Chair of BUG Committee
Cf1. https://newsroom.portofantwerp.com/antwerpc-investigates-potential-for-halving-co2-emissions-in-port-of-antwerp-by-2030
Cf2 http://www.steelanol.eu/en/news/world-first-arcelormittal-belgium-starts-construction-on-pioneering-project-steelanol-to-further-reduce-carbon-emissions This started in 2019.
Cf3 https://en.northseaport.com/multi-million-euro-project-transforms-co2-into-green-raw-material-in-north-sea-port
Cf4 https://ec.europa.eu/clima/sites/default/files/strategies/progress/docs/com_2019_566_en.pdf
---
''Big Oil'': Provide Funding Necessary to Expand Operations and limit the Impacts of Global Warming. What role for the CCS? Jarad Daniels, CEO of the Global CCS Institute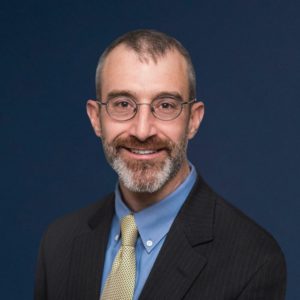 Big oil companies fight for clean fossil fuels. Several major international oil companies are planning to increase production while promising to reduce greenhouse gas emissions over the next decade and beyond. This apparently counter-logical strategy is the result of pressure from international organizations for decarbonization and the continued increase in energy demand in the world.
Royal Dutch Shell, Eni, Total Energies, Exxon and Repsol are some of the big companies that have pledged net zero carbon emissions targets for 2050.
However, oil and gas companies have varied approaches to achieving this goal, with some moving to low-carbon oil and others shifting their operations to renewables.
Repsol, for example, has increased its investment allocation for low-carbon projects by around $ 1.13 billion, with the goal of producing 60% renewable electricity by 2025. Other companies are planning to " increase their production of natural gas as "the obvious bridge" for the energy transition. To do this, Shell is expanding its LNG and petrochemicals market, and investing in the development of biofuels and green hydrogen.
Exxon is very optimistic about the changes it is making, as it plans to double its profits by 2027, while reducing its emissions.Exxon said it will invest $ 15 billion in emissions reduction technologies, aimed at cleaning up existing operations using carbon capture and storage technology and other innovations.
Despite pressure from government leaders, oil and gas companies in many countries are rebelling as global demand for energy continues to rise. In Canada, companies like Canadian Natural Resources, Cenovus Energy, Suncor Energy and Imperial Oil plan to reduce emissions, but not production. Several players hope to achieve this by incorporating innovative new techniques into existing operations, such as the use of geothermal energy in the production of crude oil from the tar sands.
Oil majors around the world are betting on low carbon oil rather than going straight to renewable alternatives. While the oil majors argue that renewable energy operations cannot meet today's growing global energy demand, many are struggling to maintain oil operations in a more environmentally friendly manner. Almost every major oil company in the world has announced investments in CCS technology, could provide the funding needed to expand operations and limit the impacts of global warming.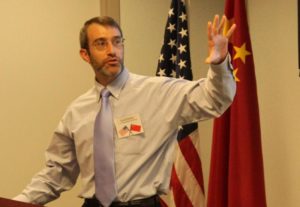 Other oil companies are improving methods of refining oil into petrochemicals, which are expected to continue to be in high demand as crude requirements decline.
Chinese Sinopec, for example, has developed steam cracking technology to convert oil directly into petrochemicals like ethylene and propylene.
The Norwegian company Equinor, along with other multinationals, has moved its oil production from areas of high carbon exploitation to places where it can more easily pump low carbon oil.
This type of measure could allow the oil majors to continue pumping oil at a high rate and to maintain their emission reduction commitments. Yet some energy experts once again accuse Big Oil of greenwashing, suggesting they can't just have their cake and eat it.
Environmental organizations recently accused the investment bank JPMorgan to support Big Oil to reduce their carbon intensity, but not necessarily their production levels, instead of supporting the objective of international communities to act against climate change. Several banks support the goal of oil companies to reduce the carbon intensity of their oil, rather than the amount of crude they produce, which environmentalists say continues to have a negative impact on the planet.
Some oil companies, especially in Europe, are trying to strike a balance between transitioning to renewable alternatives and maintaining their low-carbon oil production as demand continues. BP, in particular, is welcoming the transition with plans to increase its investments in low-emission companies tenfold, to some $ 5 billion a year.
However, US giants Chevron and Exxon do not appear to intend to ditch oil as they continue to expand their oil operations around the world.
But if Big Oil achieves low carbon production while demand remains high and renewables are not yet ready to supply global energy, can this be considered greenwash? The big oil companies will have to convince the world over the next decade, while continuing to pump massive amounts of crude, low-carbon oil reduces greenhouse gas emissions without causing excessive damage to the environment. And like the rest of the world, they want to transition to green alternatives.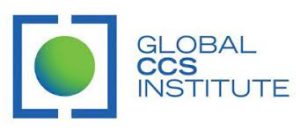 ---
The road to climate neutrality in transport By Alain Mathuren Communication Director FuelsEurope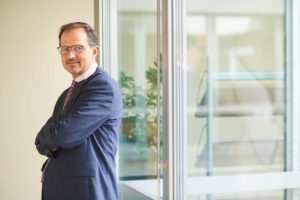 in July, the European Commission presented its Fit for 55 Package aimed at achieving climate neutrality by 2050 and Europe delivering its share in addressing the climate challenge. Closer to end of the year 195 parties reiterated in Glasgow at COP26 their willingness to keep the increase in global average temperature well below 2C above pre-industrial levels and continue efforts to limit the temperature increase to 1.5C.
FuelsEurope and its members support these strong and repeated engagements and developed its own pathway that will contribute to achieving these critical mid-century objectives.
Clean Fuels for All and the Fit for 55 package
The industry's Clean Fuels for All pathway was developed to shape its transformation and contribution to meet the EU's 2050 climate ambitions. This pathway outlines a strategy that could enable the production of up to 160 million tons of oil equivalent (Mtoe) of low-carbon liquid fuels to contribute to achieving climate neutrality in aviation, maritime and road transport.
To be successful, our Clean Fuels for All strategy requires a clear and predictable policy framework that delivers the policy signals to create the markets and investment conditions. The Commission's Fit for 55 package should set the foundation for that policy framework by proposing a revision of all climate and energy regulations to enable reaching at least 55 percent emission reduction of by 2030 and climate neutrality by 2050.
FuelsEurope believes that this legislative package goes in the right direction and contains constructive proposals for the decarbonization of transport, and for developing the policy framework necessary for the transition of the fuels industry. These constructive proposals include the Refuel EU Aviation and Fuel EU Maritime, the Renewable Energy Directive, the Energy Taxation Directive and the new ETS for road transport and buildings.
FuelsEurope, however, also has some concerns about the lack of recognition of the contribution of sustainable and renewable fuels in the vehicle CO2 regulation, and the weakening of the carbon leakage protection for EU industries. Additionally, the implementation of a transport and buildings ETS will generate a cost for fuels customers on top of existing fuels taxation, which will need careful judgement.
Why doesn't the EU integrate in its policy approach the contribution of low-carbon liquid fuels to achieve climate neutrality? The critical role of low-carbon liquid fuels in the transport sector
The transport sector is responsible for almost 25 percent of Europe's greenhouse gas emissions. Its decarbonization entails unique challenges, but it is a precious constituent of the EU economy. Transport is indeed the backbone of the European economy and we need to ensure our transport system, while progressively decarbonizing, remains competitive, energy-secure and affordable. There is no room for approximation and misjudgments. The objective of reaching climate neutrality in road, aviation and maritime transport is clearly defined and accepted, but the trajectory to 2050 remains very challenging and requires making the right choices and decisions.
Produced from waste, sustainable biomass, renewables and captured CO2, sustainable liquid fuels offer unrivaled energy density and storage capacity, and emit no or very limited additional CO2 during their production and use. These characteristics are essential for hard-to-abate sectors such as aviation, maritime and heavy-duty transport.
Biomass feedstock availability has often been raised as a justification to minimize the role of low-carbon liquid fuels. Imperial College London Consultants published a study[1]  that shows that the total EU potential sustainable biomass availability (agriculture, forestry and biowastes) is more than sufficient to supply feedstock for bio-based liquid fuels to aviation, maritime and a share of road transport.
Why doesn't the EU take in consideration the reality of the existing car fleet to accelerate the decarbonisation of road transport and prevent potential social uncertainty in a number of member states?
Low-carbon liquid fuels will play a critical role in the energy transition in all transport modes including light-duty vehicles. The uptake of electrification will require time to turn over the vehicle fleet and put in place the distribution infrastructures. During the transition of passenger cars and vans to Electric Vehicles (EVs), low-carbon liquid fuels are the most efficient way to cut emissions from vehicles with an internal combustion engine (ICE), enabling so the 200 million ICE vehicles that will be on the road after 2030 to progressively become climate neutral and allow the optimization of the implementation plan of infrastructures for electricity and hydrogen.
These low-carbon fuels will also address the needs of those citizens who don't have the means to purchase new vehicles and are dependent on the second-hand market for their next vehicles. These users should also be offered the opportunity to reduce their CO2 footprint by increased used of low-carbon liquid fuels in their ICE vehicles. No one should be left behind, and access to affordable mobility should be protected as one of the fundamental rights of all citizens.
Why doesn't the EU create a lead market for scaling up the production of low-carbon liquid fuels?
In addition, road transport at large, including passenger cars and vans, is an essential trigger for unlocking the production of these fuels at industrial scale. With a significant carbon-price signal, road transport is currently the only sector in EU transport that can become a lead market and support a rapid industrial uptake of low-carbon fuels. These new fuels will then be available for the progressive decarbonization of aviation and maritime fuels, enabling so to achieve climate neutrality these sectors by 2050.
Why would the EU take the risk of losing 500 000 jobs in the European automotive value chain by banning the internal combustion engine instead of banning the use of fossil fuels, and give up on its leadership on the internal combustion engine technology for the benefit of other regions?
The internal combustion engine, even more if in its hybrid version, is a necessary complement to the electrification of road transport and its future, conditional to the use of low-carbon fuels, will be a profitable strategy in the long term. It also meets the most stringent standards in terms of emissions of pollutants: the latest tests carried out with low-carbon fuels in real driving conditions demonstrate that emissions are well below the limit values set by the EU.
The automotive value chain represents millions of jobs in the EU, in particular carmakers, suppliers, and all the businesses related to road transport.
2022, the year of an enabling policy framework for investor engagement?
The transition of the EU refining industry has already started. There is no time to waste. The potential availability of sustainable biomass is more than sufficient to allow biofuel to contribute, together with e-fuels, hydrogen and electrification to the decarbonization of EU transport in line with the 2050 climate-neutrality objective without leaving anybody behind.
Investors will only commit resources to support the development of disruptive low-carbon liquid fuel technologies if there is a business case and prospects for a profitable market. 2022 is approaching very quickly and together with EU policymakers we have to find the way to create that policy framework that will drive confidence, build the necessary market demand and incentivize investments as soon as possible. The next couple of months will be critical as policymakers work on legislation that will determine whether or not industries will be encouraged to unlock significant investment and accelerate climate action.
[1] "Sustainable biomass availability in the EU, to 2050"
By Alain Mathuren Communication Director FuelsEurope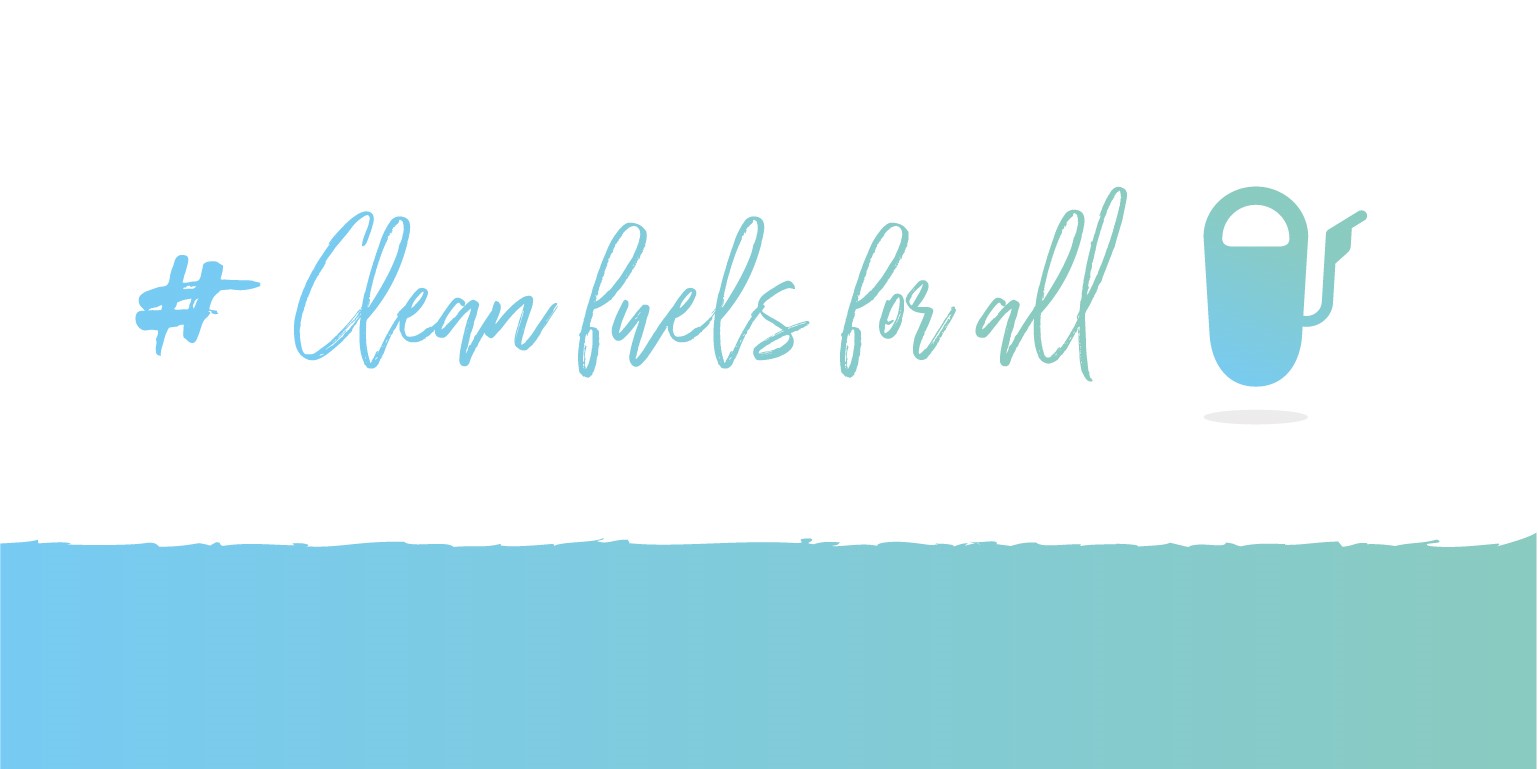 ---
Le Parlement approuve les objectifs environnementaux de l'UE jusqu'en 2030 La rapporteure Grace O'Sullivan (Verts/ALE, IE)
The EU will develop a binding framework to monitor and report on member states' progress towards phasing out fossil fuel subsidies

Set a deadline for ending fossil fuel subsidies in line with the ambition of limiting global warming to 1.5 degrees Celsius

New methodology to identify other environmentally harmful subsidies by 202

MEPs endorsed on Thursday the EU environment programme until 2030, which aims to accelerate the EU's transition to a climate-neutral, clean, circular and wellbeing economy.

With 553 votes to 130 and 7 abstentions, Parliament confirmed an agreement reached with the Council in December 2021 on the eighth General Union Environment Action Programme (EAP) to guide the EU's environmental policy to 2030 and align it with the European Green Deal.

Priority objectives of the eighth EAP

The six thematic priority objectives to be achieved by 2030 are:

Phasing out fossil fuel and other environmentally harmful subsidies

In order to strengthen positive incentives and gradually end environmentally harmful subsidies, the EU will set up a binding legislative framework to monitor and report on member states' progress towards phasing out fossil fuel subsidies. It should also set a deadline to cut all public aid to these environmentally harmful sources of energy, aligned with the ambition of limiting global warming to 1.5 degrees Celsius.

By 2023, the Commission shall present a methodology to identify other environmentally harmful subsidies with a view to reporting on member states' progress towards phasing them out.

Improved governance mechanism

The Commission shall monitor, assess and report annually on the progress made by the EU and member states in meeting the priority objectives. The text foresees a new summary dashboard and indicators measuring progress 'beyond GDP', to guide policymaking. The assessment shall be public and both actions taken and planned future measures shall be discussed each year by the EU institutions. If a mid-term review of the progress (by 31 March 2024) determines that more needs to be done to reach the priority objectives by 2030, the Commission should table a legislative proposal with additional initiatives.

EU, national, regional and local authorities must also implement effective, dissuasive and proportionate penalties to reduce the risks of non-compliance with EU environmental law.

Grace O'Sullivan in the EP in Brussels

Quote

Grace O'Sullivan (Greens/EFA, IE), rapporteur, said: "The eighth EAP makes a "Wellbeing Economy" a priority objective for 2030. This is a first in EU law and marks an important step in moving away from the obsessive, unsustainable focus on GDP growth towards what this pandemic has shown us is the most important thing of all: the wellbeing of our people and planet. This is a positive example of the sort of systemic change required to reach our objective of living well, within the limits of our planet."

Next steps

Once formally adopted by the Council, the legal text will be published in the EU's Official Journal, entering into force 20 days later.

Background

EU EAPs are legally binding frameworks that have guided the development of EU environment policy since the early 1970s. Following the expiry of the Seventh EAP at the end of 2020, the new one will run until 31 December 2030.
---
The European Parliament's carbon footprint: towards carbon neutrality by Georgios AMANATIDIS and Srdan RANDIC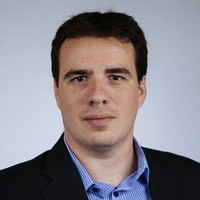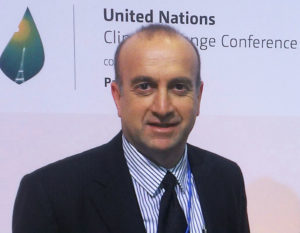 The original full study[i] analyses the European Parliament's (EP) carbon footprint in the context of the recent EP resolutions, in which it declared a climate emergency in Europe and requested the development of a strategy to become itself carbon-neutral by 2030. The analysis takes into account the various sources contributing to the EP's greenhouse gas (GHG) emissions, including those related to its function in three different sites and the traveling of its Members and staff. Moreover, study offers suggestions for short, medium and long-term actions to drastically decrease the EP carbon footprint towards carbon neutrality in 2030.
Background
Taking into account the overwhelming scientific evidence, the numerous occurring extreme events, the mobilisation of civil society and the insufficient action by major emitting countries to combat climate change, the EP declared on 28 November 2019 climate emergency in Europe and urged all EU countries to commit to net-zero GHG emissions by 2050. Moreover, it recognised its institutional responsibility to reduce its carbon footprint and to propose the adoption of measures to reduce its own GHG emissions. The European Commission (EC) also stated, in its European Green Deal communication of 11 December 2019, that it is keen to reduce its environmental impact as an institution by presenting a comprehensive action plan in 2020 to become climate neutral by 2030. At the European Council on 12 December 2019, the Member States (MSs) adopted a 2050 carbon neutrality target for the EU, with the exception of Poland that although supporting the 2050 goal was unable to commit to implement this objective.
Aim
On 2 December 2019, the ENVI Committee requested the Policy Department for Economic, Scientific and Quality of Life Policies to prepare a study on the EP carbon footprint and defined the aims of this study, which were to provide:
available data on climate emissions related to the EP activities.
a description of the current environmental management system (EMS) in relation to the EP a comparison with other EU institutions.
an analysis of the different sources that contribute to the carbon footprint of the EP including the emissions related to the functioning of two seats: and
conclusions on the capacity of the EP to reduce its emissions and the related reduction trajectory in view of carbon neutrality.
Since this request, the EP decision and resolution of 14 May 2020 on Discharge 2018 of the EU general budget set a concrete target year for carbon neutrality. It instructs the EP Bureau to amend its current CO2 reduction plan for reaching carbon neutrality by 2030. Thus, this study discusses the capacity of the EP to reduce its emissions and suggests short, medium and long-term emissions reduction actions to drastically decrease the EP carbon footprint towards carbon neutrality by 2030.
Concluding remarks
The EP established its EMS, in accordance with EMAS, in 2005 and reviewed periodically its environmental performance through core indicators with increasing level of ambition each time. The GHG emission calculation of the EP includes all direct, semi-direct and indirect emissions for which activity data can be collected and therefore the reported EP carbon footprint pertains the broadest possible scope of emissions. The EP succeeded to reduce its GHG emissions since 2006, when a full year of measurements and the internal audit were put in place for the first time. Overall, the EP carbon footprint expressed in t CO2 eq. decreased by 15% between 2006 and 2018, while if expressed per person, the decrease is even 37.7% for the same time period. The current carbon footprint target of the EP is to achieve 40% decrease in t CO2 eq. per person by 2024, a target which will be achieved sooner. Following a 100% offsetting of its irreducible emissions through financial support for projects which reduce GHG emissions in developing countries, the EP has already claimed carbon neutrality since 2016. However, additional significant effort will be needed for the EP to achieve carbon neutrality domestically (without offsetting of its emissions).
Four categories of EP's carbon footprint namely transport of persons (67%), energy consumed (14%), fixed assets (12%), and purchase of supplies and services (6%), together account for 99% of the total carbon footprint in 2018 (110 570 t CO2 eq.). Among these four, by far the most significant and critical is the transport of persons, which is divided in three main sub-categories; transport of staff (15%), transport of MEPs (19%) and subsidised visitors (33%). It is clear that the EP subsidised visitors are the main source of the EP GHG emissions and 1/3 of the total EP carbon footprint (33% or 35 896 t CO2 eq.). Emissions from visitor groups, which are not subsidised by Parliament, are not included in its carbon footprint scope. In case non-subsidised visitors had been included in the EP carbon footprint scope, another 44 323 t CO2 eq would have been added.
In order to address the question of "per site" emissions in 2018, a separate analysis was conducted to determine which emissions could be calculated for individual places of work directly from available data. For those categories of emissions for which per site breakdown of data was not available, a partitioning formula was developed to determine what share of total emissions could be attributed to the three places of the EP work (Brussels, Luxembourg and Strasbourg). The detailed breakdown of GHG emissions per site shows that, 84 196 t CO2 eq. are being attributed to activities in or linked to Brussels, 9 836 t CO2 eq. attributed to Luxembourg, and 16 538 t CO2 eq. attributed to Strasbourg, out of the Parliament's total of 110 570 t CO2 eq. for that year. This means that 76,2% of Parliament's emission is attributable to activities linked to Brussels, 8,9% are linked to Luxembourg, and 14,9% to Strasbourg.
Although the EU Institutions and bodies are exchanging environmental best practices to reduce their carbon footprint via inter-institutional environmental management groups, like the GIME, more effort is still needed to harmonise the way of calculating and reporting their GHG emissions. Moreover, not all of them include their indirect emissions, the use of green public procurement (GPP) is still not obligatory, while there is no common approach for offsetting GHG emissions. Already in 2014, an ECA special report recommended that EU Institutions and bodies need to harmonise the methods and metrics to calculate their carbon footprint. Today, it is still very difficult to directly compare their carbon footprints.
As the international efforts to address climate change are shifting in 2020 from the Kyoto Protocol to the Paris Agreement and the Kyoto implementation mechanisms (e.g. offsets) have shown their limitations, the Parties to the Paris Agreement have not been able yet to agree on the provisions for market-based mechanisms. The difficulty comes from the fact that all countries need to define their emission reduction targets and the offset mechanisms have risks associated with double counting. Inevitably, more effective climate policies need to be implemented domestically in order to reduce global GHG emissions. The European Green Deal aims to achieve its ambitious climate targets without compensation (offsetting) of its GHG emissions through international credits, as it is the case for the current 40% GHG emission reduction target for 2030. Equally, the EP in its recent resolution prior to COP25 reiterated its position on achieving domestically the EU emission reduction targets for 2030 and 2050. In case the EP Bureau decides to become climate neutral by 2030, similarly to the Commission, this study offers suggestions for short, medium and long-term actions to drastically decrease the EP carbon footprint towards carbon neutrality.
---
REPowerEU: European Parliament Energy committee Chair reacts to new proposals Industry, Research and Energy Committee Chair Cristian Buşoi (EPP, RO)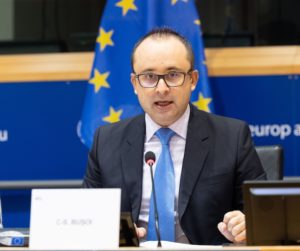 Industry, Research and Energy Committee Chair Cristian Buşoi (EPP, RO) welcomed the new package of measures tabled by the European Commission on Tuesday.
"The ITRE Committee backs the initiative to make Europe independent from Russian gas. We need to get rid of suppliers that finance Putin's war in Ukraine, and we need to do it quickly. Parliament is ready to work as fast as possible on the concrete proposals to come. These measures not only make sense in the context of the Russian aggression of Ukraine, but also in the long term, for our energy transition and growth" said Cristian Buşoi on Tuesday.
"The measures proposed aim to help ensure that households and businesses are protected from supply and price shocks before the next heating season. Member States should now quickly follow up and adopt the necessary measures" he added.
"Diversification is also key to energy security, in terms of suppliers and energy sources. We agree that indigenous generation of low-carbon sources should be increased further, as well as boosting efforts in energy efficiency in all areas of our economy. Parliament is ready to proceed quickly with the proposal allowing for joint procurements of gas and to boost strategic stocks. But we need the Commission to use the appropriate instrument to help us do so. The Amendment to the security of gas supply regulation needs to be a standalone proposal" he added.
"Finally, ITRE is also committed to delivering its share of the "Fit for 55″ package, on renewables, on energy efficiency, on the energy performance of buildings and on the internal gas market package. These will define the future basics of our economy in the next 30 years. The quicker we can move, the better in the long term" M. Buşoi added.
Plenary debate on possible anti-competitive behaviour in the gas market
On Tuesday around 19.15, the European Parliament will also ask the Commission about the findings of its investigation on possible anti-competitive behaviour in the gas market, as laid down in a parliamentary question. In the text, MEPs also ask which concrete market structural changes at EU level could allow member states to protect consumers against the volatility of the international gas market in the future. The debate can be followed here.
MEPs highlight that the surge in gas prices was driven by the global supply and demand dynamics, exacerbated by factors linked to the pandemic and geopolitical tensions, combined with fewer than expected imports in Europe, especially from Russia. This has led to gas storage reaching lower than average levels, and higher energy prices, also resulting in increasing inflation rates across the European Union.
Next Steps
The European Parliament will give its input on the Communication. It will also debate and vote on the legislative proposals to be tabled by April by the European Commission.
Background
The plan proposed by the European Commission on Tuesday outlines a series of measures to respond to rising energy prices in Europe and to replenish gas stocks for next winter. Europe has been facing increased energy prices for several months, but now uncertainty on supply is exacerbating the problem. REPowerEU will seek to diversify gas supplies, speed up the roll-out of renewable gases and replace gas in heating and power generation. This can reduce EU demand for Russian gas by two thirds before the end of the year.
According to the European Commission quarterly gas market report, the share of Russian pipeline gas in EU gas imports was 41 % in the third quarter of 2021. Oil and gas are particularly important for Russia, funding just over a third of its federal budget in 2021 (RUB9.1 billion out of RUB25.3 billion total revenue).
---
Opportunities and Challenges Brought by Fit for 55 to the Chemical Industry – the Czech Example. By I. Souček, J. Reiss, J. Suchý, D. Behenský – Association of Chemical Industry of the Czech Republic
European chemical industry reduced carbon dioxide emissions since 1990 already more than 50%. Using the "best available technologies" further improvement will require significant technology change associated with significant capital expenditures or electrification or capacity reduction.
Being aware on further development of the European legislation, in particularly package Fit for 55 related to EU decarbonisation inspiring rest of the world, the chemical industry is one of the most impacted sectors. This is mainly due to the position of the chemical industry as energy intensive sector. In the same time this industrial sector could significantly contribute to the decarbonisation under certain specific conditions. Among them the following areas are expected and recommended:
Access to sufficient quantity of cost-competitive renewable energy. 
Access to cost-competitive low-carbon hydrogen (renewable or appearing as by-product from existing chemical technologies). 
Sufficient availability of biomass and market creation for renewable and low-carbon products. 
Support of circular economy with accent to material recycling.
1) Access to sufficient quantity of cost-competitive renewable energy is a key condition to achieve expected and required EC goals. Surprisingly, the many acts foretimed that main condition and instead to support and develop sufficient capacity of renewable (low-carbon) energy sector, many other requirements in the same time are created to down-stream industrial sectors. Their investments are conditioned by "success" of energy sector re-built. Just to understand the frame of this impact: the overall German electricity consumption is 558 TWh (2020), only electrification of German chemical industry (as was presented at Chemical Convention in October) would require 600 TWh. The "Czech impact" is less non-proportional: total consumption is 80 TWh, when "electrification requirement" of the national chemical industry would be 12-15 TWh (with current consumption about 4 TWh) with coming pressure on stoppage of coal-based energy sector (supplying about 50% of energy mix). The condition for larger development of renewable energy (wind, solar, hydro) are limited upon local climate conditions in the Czech Republic and further solution seems to be nuclear orientation. So, the following key aspects require urgent clarification:
The overall electricity poverty and power supply instability is expected under current anti-nuclear and natural gas supply policy associated by cost impact and followed by weakening of chemical production competitiveness.
Decision on the electrification of chemical industry (in parallel to transport: e-mobility and electrification of another energy-intensive sectors) may cause severe problems and the industry should consider other options.
2) Access to cost-competitive low-carbon hydrogen (renewable or appearing as by-product from existing chemical technologies). Chemical industry is one of the main hydrogen industrial users. The main unavoidable hydrogen derivatives are ammonia and methanol (total production in EU is more than 20 mil. t/y ammonia and almost 5 mil. t/y methanol requiring in total cca 4 mil. t/y of hydrogen). These products are the beginning of large product chain for fertilizers, polymers and other products of common use by humans. The chemical industry is therefore a large producer of needed quantity hydrogen by technologies emitting carbon dioxide (steam reformers, gasoline reformers, partial oxidation units using hydrocarbons as feed). EC came with requirement that renewable fuels of non-biological origins used for final energy and non-energy purposes shall be 50 % of the hydrogen used for final energy and non-energy purposes in industry by 2030. This provision should be based on assumption that there will be sufficient capacities and clean hydrogen can contribute to carbon-neutrality in a cost-effective manner assuming sufficient supply of cost-effective renewable electricity for hydrogen production. The following key aspects require urgent clarification:
Renewable hydrogen is not expected to be cost-competitive in the short term. The chemical industry is exposed to international competition and cannot cope with the additional costs deriving from the mandated use of renewable hydrogen in its production processes. So not only investment support but also operational support needs to be considered to avoid product price increase (inflation) and secure EU industry competitiveness. Optionally the blue hydrogen (low-emission production, e.g. combined with CCU) could be the solution. Low carbon hydrogen might be available from another technologies as by-product.
The hydrogen resulting as a by-product of chemical technologies is usually used internally or for on-site energy generation. For example, such a hydrogen appears in several plants in the Czech Republic: sodium-chlorate electrolysis with chlorine production, ethylbenzene dehydrogenation for styrene production; question is also conversion of refining residues for hydrogen production (associated with CCU) instead of as fuel use. Such a hydrogen is produced alongside the manufacture of the target product. Whenever possible this hydrogen is used for chemical value creation and this hydrogen cannot be replaced by delivering renewable hydrogen due to the process itself.
3) Sufficient availability of biomass and market creation for renewable and low-carbon products. Biomass availability is one of the crucial aspects for sustainable development considering significant use of biomass for energy generation and traditional material use (paper industry is already main player using cellulosic biomass). In the same time, "soil decarbonisation" would have impact on efficient harvesting and farmers (not only in the Czech Republic) are already limiting use of straw for energy and industrial utilisation. The recognition that biomass availability is not un-limited should be taken into account when considering newly growing sectors like "renewable chemistry" in larger scale. Specific attention should be paid to Carbon Capture and Use (CCU) technologies: this is a real opportunity and challenge for chemical industry. The conversion of carbon dioxide back to hydrocarbons or oxygenated hydrocarbons through hydrogen route might be in future strengthen by use of water (instead of hydrogen). This route is already identified by Sunergy programme defining 3 future technologically prospective routes (electrochemical, photoelectrochemical and bio-hybrid processes) based on water:
Water splitting by renewable energy for hydrogen production (using oxygen in energy sector).
Nitrogen reduction by water using renewable energy for ammonia production (using oxygen in energy sector).
Carbon dioxide reduction by water using renewable energy to produce oxygenated hydrocarbons (using oxygen in energy sector).
4) Support of circular economy with accent to material recycling. Chemical industry is able to significantly contribute to the circular economy by using chemical technologies for material recycling by converting waste materials, e. g. plastics and other carbon rich materials, into useful products like monomers, basic-chemicals, alternative fuels and other value-added materials. These chemical recycling processes typically include pyrolysis, plasmolysis and solvolysis. These techniques are indispensable namely for material recycling of post-consumer mixed waste plastics, which is not suitable for mechanical recycling. The Czech Republic is active in the area of chemical recycling since the beginning of 2019 and our representative became a member of the Issue Team for Chemical Recycling Cefic. This body is focusing on 4 main pillars: (1) Regulatory & Positioning, (2) Methods and standards, (3) Technology and (4) Value chain. Recycled carbon fuels should also be included as a full compliance option in the targets of the RED III. 
Conclusions: 
Products of chemical industry are unavoidable in many aspects of our life and are needed for human being and wealth. EU chemical industry already recognized the challenges and opportunities brought by decarbonisation policy and energy efficiency.
Being one of the energy intensive industry the energy efficiency-based modernisation of existing production units is one contributing factor. Hydrogen will remain key product for refining and petrochemical industry. Use of green hydrogen combine with by-product hydrogen and blue hydrogen (low emission production, e.g. combined with CCU) is a natural and rational option.
But water as hydrogen source may have multiple direct use. Possible electrification could significantly contribute to overall reduction of carbon dioxide emission by industry expecting sufficient capacity and stability of green electrical energy supply
Active participation in opportunities which are brought by circular economy (using waste as raw material) is another challenge for chemical industry.
Clear support of chemical recycling processes should become a natural part of continued up-date of EU and national legislations recognising that without this option of material recycling the overall goals cannot be achieved.
Chemistry could help by contributing to overall GHG emission reduction.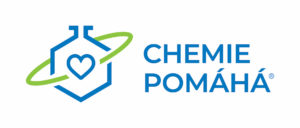 ---
Exclusive interview with Dominique Mamcarz, CSR Director of DPDGROUP GEOPOST DPDGROUP GEOPOST wishes to be among the leaders in the field of transport, the international reference of sustainable parcel delivery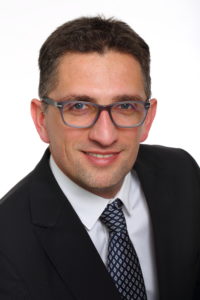 JGDE: With this COVID crisis, we are seeing a resurgence in e-commerce. In densely populated cities, but also in the provinces, home deliveries have developed significantly. How does DPDgroup GeoPost go about being a responsible carrier and reducing the environmental impact in cities?
 Dominique Mamcarz (DM): I would like to highlight a few points. DPDgroup GeoPost has implemented a decarbonisation strategy (carbon neutrality objective) since 2012. We are committed to an approach based on 3 fundamental principles:
– Measuring our footprint
– Reducing our CO2 and polluting emissions as much as possible
– Offsetting these emissions via the voluntary market, as we are not in a regulated market, so it is a matter of "voluntary" offsetting of our emissions, so this gives us a carbon neutral status since 2012. This is an important point that makes DPDgroup GeoPost and LA POSTE Group the leader in the European market for voluntary carbon offsetting.
The main pillar is the reduction of our carbon impact and of local pollutants in the city, as we are talking about public health. In this context, we have initiated a voluntary decarbonisation policy based on a few key principles:
– The daily optimisation of our delivery rounds and our loading rates, which in essence gives a real virtue to parcel transport networks since we are not going to travel on rounds for a single parcel but for a group of parcels and thus reduce the environmental impact of a parcel, so this is a first aspect: consolidation / massification
– The change in the way we deliver to cities. We want to put low emission vehicles on the road, I say low emission on purpose or I could say zero emission to make the difference. Indeed, a vehicle will always have emissions over its entire life cycle, and if we consider the impact in the city, it is important to look at the impact at the tailpipe. This will allow us to reduce the impact of pollutants in the city and reduce our emissions in the city as a whole. In 2020, we committed ourselves to covering 225 cities by 2025 with low-emission vehicles, which means both the massive introduction of electric vehicles, small delivery vehicles, or vans, or at least electric utility vehicles. This also involves micro-logistics with means such as cargo bikes, bicycles and even deliveries on foot. We are trying to use a whole range of delivery solutions that will allow us to avoid emissions. This "225 cities" plan includes all these technologies and also natural gas technology, which is a minority in the deployment plan, but which meets the need to have enough autonomy to carry out certain urban and suburban rounds. It is a set of solutions that will meet specific needs in the urban environment.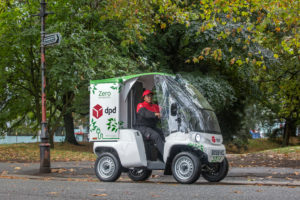 JGDE: Today, in 2021-2022, where do you stand on this objective for 2025?
DM: Out of 225 cities in the Plan, we have so far initiated two thirds of the cities. Already initiated, in the sense that we have already started to put in place alternative vehicles, as you have understood, our "225 Cities" plan is not just about deploying two/three/four vehicles.
The city is a subject that can be discussed. What is the city? What is the city's perimeter?
Each DPDgroup Geopost division has defined what it means by the city perimeter, city centre or, more broadly, exclusively concerned with medium or low emission vehicles. Today, we have two-thirds of the cities initiated and 44 cities completed, i.e. finished in terms of the deployment of alternative vehicles. That is a little over 400 alternative vehicles in total, electric vehicles, natural gas and other technologies, … but the vast majority are electric vehicles, around 80%.
This represents about 200 electric charging points. Today, introducing electric vehicles also means putting in place all the electrical infrastructure necessary to ensure the operations of these vehicles.
JGDE: As far as these charging stations are concerned, you have a completely autonomous network managed by DPDGroup GeoPost?
DM: The governance of DPDgroup GeoPost is decentralised. As a group structure, we are there to propose solutions to our subsidiaries, but it is ultimately the subsidiaries that decide on the action to be implemented because they have the knowledge of the local market and because they have this autonomy to ensure the best efficiency. Why am I telling you this, quite simply because we have differences in strategy between some of our subsidiaries in France. For example, our subsidiary Chronopost was the first subsidiary to get its feet wet on this subject with Paris, the first city equipped with low-emission vehicles. I'm talking about the 20 Parisian districts, the first city in the group in October 2019 with more than 230 rounds and nearly 25,000 parcels delivered daily in alternative vehicles. Chronopost decided to invest in recharging stations directly on its operating sites, on its depots outside the city and even on its urban depots. It was truly a corporate decision to invest massively in a set of recharging points on our own dedicated sites.
In contrast, some subsidiaries have chosen other strategies by relying on public recharging networks. Of course, they have precise knowledge of the network in order to pass on information to the people who manage the vehicles, whether they are employees or transport partners, which is a second opportunity.
The third opportunity is to try to participate in the financing for some of our partners by acquiring a recharging point at their home.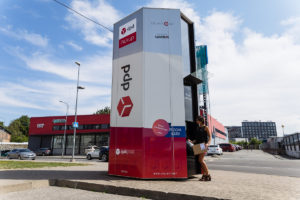 JGDE: You mean at the home of the delivery person?
DM: Yes, at the home of the delivery person or at the home of the company that we commission to deliver our parcels. So we are really trying to adopt all these solutions because today the distribution network or charging point network, as you can imagine, is very inadequate, even though we know that today this is very clearly one of the objectives of the European legislation, of Fit for 55.
JGDE: And France is strongly committed to the subject by supporting the implementation of real regulations.
DM: Exactly, in the Fit for 55, the objective is 3.5 million recharging points by 2030 for cars and vans. So we support this revision of the directive, we are necessarily waiting for a more dense public network, but we will go beyond that because, as you have understood, we will also invest in our sites and we will also use installation solutions at our own delivery sites.
JGDE: Do you have any plans to play a greater role in the 'last mile'?
DM: Let's talk about urban infrastructure. It seems important to specify that our mission is also to take a place in the city with urban micro-depots that will also be advanced bridgeheads, advanced bases of our operations, it's really important to specify that. This will be one of the elements necessary for a good network of the territory. The transporters have been placed outside the city, outside the city, and it's difficult to return to them when you see the price of land. Our objective is to return to urban locations with urban micro-depots to start the last and first kilometer from these points. In addition, DPDGroup GeoPost's ambition, based on a good network, is to organise out-of-home delivery. We are talking in particular about our 'Pick-up' points, relay points which can be shops or also automatic machines, parcel lockers. We are counting heavily on a set of delivery solutions that will allow us to reduce our environmental footprint, since they will allow us to massify the parcels in a shop, automatic machines or urban depots, and also to be very practical and convenient. We are convinced that this is a set of solutions that will be necessary for parcel delivery, particularly for private individuals. This is why the group is working to deploy more than 100,000 points via its Pick-up network by 2025, 70% via partnerships in shops and physical Pick-up points, and 30% of them in lockers, intelligent consignments. We want to ensure that the first delivery is made and that there is no return, to guarantee that there is no second delivery.
JGDE: What does the second delivery represent in figures? What is the cost?
DM: We have studied the environmental impact of a standard delivery to a home using a service called "Predict" which allows interaction with the recipient. We know that if the recipient receives a notification by email or sms before the delivery and is able to say "look, don't deliver to me in this time slot, deliver to me an hour before or deliver to a ParcelShop", we reduce the last mile CO2 impact by 5%; this famous Predict notification enables a better delivery rate the first time. We now have evidence that interaction, information and digital flows also allow for better CO2 efficiency.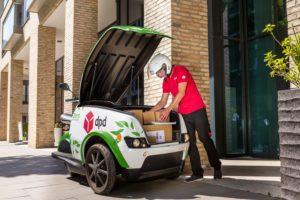 JGDE: In this approach to infrastructure in the city center, in the area that you have defined as the city center, you are in the best position to identify all the journeys to be made because you make many more than anyone else. Is it DPDgroup GeoPost's policy to set up this type of infrastructure with the local authority through public-private partnerships?
DM: Yes, it is completely within our policy. We will try all available solutions, in France we are part of the La Poste group which has a very close relationship with the urban areas and authorities. In this case, there is now a desire to cooperate with 22 major European cities and to set up partnership agreements on these subjects. This is an approach that is encouraged within DPDgroup GeoPost but also more globally at the level of La Poste Group. In this respect, we are in the process of building projects where the local authority will be able to facilitate the implementation of recharging solutions for operators such as the La Poste group and its subsidiaries, but also for other operators. This is already the case in France, and to some extent in Europe, even if for the moment at European level we are also trying to find specific solutions with private energy distribution network operators who can also propose their own solutions.
JGDE: Setting up recharging networks could be a new business for DPDgroup GeoPost? Do you envisage a complementary activity or a possible business model on the energy market, purchase and resale?
DM: Energy supplier no.
JGDE: Network or infrastructure provider? In partnership?
DM: It is above all as an operator and contributor to an ecosystem that we are positioning ourselves today. We don't have an offer, or a project for an offer on these subjects. We are simply trying to guarantee access to energy in a sustainable way, particularly electric energy to ensure our operations via electric vehicles.
So this also involves more and more self-production and photovoltaic energy from our buildings. All our buildings, whether large hubs or the latest ones built, are equipped with photovoltaic panels to produce part of the energy we need. Energy autonomy is the primary need.
With regard to partnerships with cities, I mentioned the holistic decarbonised part, the objective by 2025 which is to reduce our CO2 emissions by 30% compared to 2013. We are on the right track since we are two thirds of the way there with almost 19% reduction of CO2 per parcel, in a context of strong growth in volumes since volumes have increased by 40% between 2019 and 2020 at the DPDgroup GeoPost level.
The idea now is to go further and further, as we are aware of the climate emergency. DPDgroup GeoPost wants to be a leader in the transport sector, the international reference for sustainable parcel delivery. We are therefore working towards a greater ambition that is in line with scientific knowledge, such as the 'Science Based Target' initiative.
JGDE: You say that we need to move faster, we can see that COP26 was not what we expected, but companies have a lot of ambition in this area. The deployment of electric vehicles in cities, the good development of infrastructures, if cities mobilise and play their role as facilitators, we can say that it is manageable. Are there any real obstacles at DPDgroup Geopost? Are there sectors or parts of your business that are still very complicated?
DM: Yes, absolutely, we can call them obstacles or challenges. One of the first elements of the context that I mentioned a few minutes ago which does not make things easier, or which makes things even more complicated, is strong growth. When you are faced with a strong growth in volumes, essentially in BtoC volumes, destined for consumers, the private sector, individuals, inevitably more parcels, more vehicles to put on the road, more depots which must be able to handle this massive influx, more delivery personnel, etc. It's a case of "more, more, more". In this context of growth, how can we stabilise or even reduce our carbon footprint when we are growing so much? It's a cyclical trend, that's the first point.
Then, we realise that overall, electric vehicles, or at least today's alternative vehicles, will be in a few years – 3, 4, 5 years maximum – equivalent in terms of Total Cost of Ownership (global operational cost), or even allow savings to be made compared to a combustion vehicle. For small vehicles dedicated to the last few kilometers, I would say that we feel that we are reaching a turning point, the question will hardly arise.
Finally, we also make a lot of inter-country and inter-city connections to transport a parcel from point A to point B or from one country to another. This concerns an important part of our activity, namely our long-distance transport, from hub to hub. We're not talking about the last few kilometers, we're talking about long-distance links, and DPD is primarily a road haulier.
On these long-distance routes we do not have mature technologies that guarantee sufficient autonomy for journeys of 500 kilometers or more in a given proportion. There are certain offers on the market, I'm thinking of green hydrogen, I'm thinking of electric trucks, but they are currently offered at quite high prices, three times the price of a classic truck, with autonomies that are not necessarily yet at the standard we would like, i.e. 400/500 kilometers, we are well below that. So we are dealing with emerging technologies. For a network like ours, whose carbon footprint is essentially based on this subject, long-distance transport represents more than 50% of our emissions, the message is clear, our fight in terms of decarbonisation is there!
It is up to us to implement an ambitious plan today by making a certain number of technological bets. This is the stage we're at, and we can see that there are technologies that are emerging, such as hydrogen electricity, gas, bio-gas, with a certain number of additional constraints, and perhaps alternative fuel. This is all the work that we are in the process of carrying out, and it is currently the major obstacle: to come up with a main plan that integrates the decarbonisation of long-distance transport and that will allow us, as well as all the transport and major networks like ours, to be able to fit in a little more easily with the European and global decarbonisation objectives.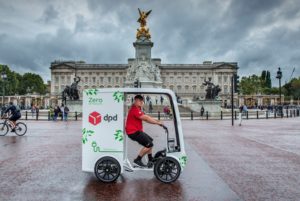 JGDE: Your policy is not to pass on the cost to the consumer, which is really to your credit. But if the technology is still expensive, and you are very dependent on that, the company cannot buy three times what it used to cost once. Your margins are going to decrease considerably, I imagine that your shareholders hear you, but knowing that road transport is a major part of your activity, it will perhaps be necessary to decide with the shareholders to say OK, we'll go ahead anyway, we'll reduce our margins now to increase them tomorrow. How do you project yourself in this context?
DM: You are also touching on an essential element of the equation, that's exactly it. You reminded us of the pincer effect we have to deal with, between the acceptance of a consumer who orders a parcel on the web to pay part of the price of transport, today we know that acceptability is relative, and at the same time the increase in investments for us to be able to reach the level of decarbonisation expected by these same consumers. 70% of them think that it is the responsibility of large companies to act on the environmental issue. We find ourselves in a somewhat paradoxical situation and for us it is important to take strategic decisions.  We have seen the relative success of COP 26, and this further reinforces the importance of business action on the subject of decarbonisation. On this point we have already demonstrated it with the "225 cities" plan, our approach is very voluntary, nothing forced us to do it, it is a monumental investment of 200 million euros, 200 million euros is the additional global budget compared to "business as usual". The company decided to be proactive and to invest more.
The other subject I wanted to discuss with you is that we are part of a supply chain, of which we are the last link, since above that there are our customers who have their own suppliers.
JGDE: This notion of supply chain is very interesting. Independently of your own objective, you are part of a whole professional value chain and you are subject to its impact and a certain number of pressures.
DM: We realise today that the lower you are in the supply chain, the more complicated it is to decarbonise. For the transport and logistics sector, the cost of decarbonisation is undoubtedly the most important compared to certain supply chains a little further upstream. We are in a collaborative or co-construction process with some of our customers, who are interested in reducing our impact because we contribute to their own impact. We are their Scope 3, so they firmly ask us, sometimes via contractual clauses, to decarbonise our operations. We are proactive in the sense that we want to work with them but we don't necessarily feel we have all the answers within the company.
We have carried out several projects, particularly on long-distance transport. At the beginning of 2021, we asked for an electric truck in Switzerland to make a daily connection between two depots to show that it was possible to deliver by electric truck, that this technology was reliable and promising in terms of increased autonomy. We worked with FUTURICUM, a Swiss company, another partner CONTINENTAL for the tyre part, and we wanted to associate a client, or at least a partner, who is L'OREAL, with this project.
We also showed the market the direction to take, and we were able to prove the effectiveness of our solution because we broke the Guinness record for the longest distance covered by an electric truck on a single charge, in this case almost 1100 kilometers. This test was carried out under specific conditions, on a circuit in Germany.
JGDE: What are your international ambitions? 
DM: Today, we can say that DPDgroup Geopost has strong ambitions in terms of growth outside Europe.
JGDE: Aren't you doing some external growth in the United States?
DM: We are in the process of acquiring and expanding internationally and it will indeed be key to integrate due diligence from day one, elements of sustainability in the selection and in the relationship that we will establish with this new member of the family to ensure that our European policy is duplicated or otherwise adapted within the international subsidiaries.
JGDE: What are the market trends?
DM: We look very carefully at what is happening in the market, we conduct our own studies as well, and monitor our ad hoc indicators every year. They give us insights into what we think is going on. In addition, e-choppers expect more responsibility from e-merchant sites and also from the players in the transport sector. I quoted the figure of 69% of e-shoppers who think that companies should adopt a responsible approach to the environment, that's a first fact, and with that 65% of these regular e-shoppers say that they would be more inclined to order from an e-commerce platform if it offered responsible transport solutions.
About DPDgroup
DPDgroup is the largest parcel delivery network in Europe.
We combine innovative technology and local knowledge to provide a flexible and user-friendly service for both shippers and shoppers. With our industry-leading Predict service, we are setting a new standard for convenience by keeping our customers in close contact with their delivery.
With 97,000 delivery experts and a network of more than 58,000 Pickup points, we deliver 7.5 million parcels each day – 1.9 billion parcels per year – through the brands DPD, Chronopost, SEUR and BRT.
At DPDgroup we aim to be a reference in sustainable delivery and become a leading enabler of e-commerce acceleration.
DPDgroup is the parcel delivery network of GeoPost, which posted sales of €11 billion in 2020. GeoPost is a holding company owned by Le Groupe La Poste.
For more information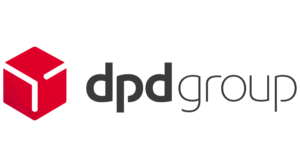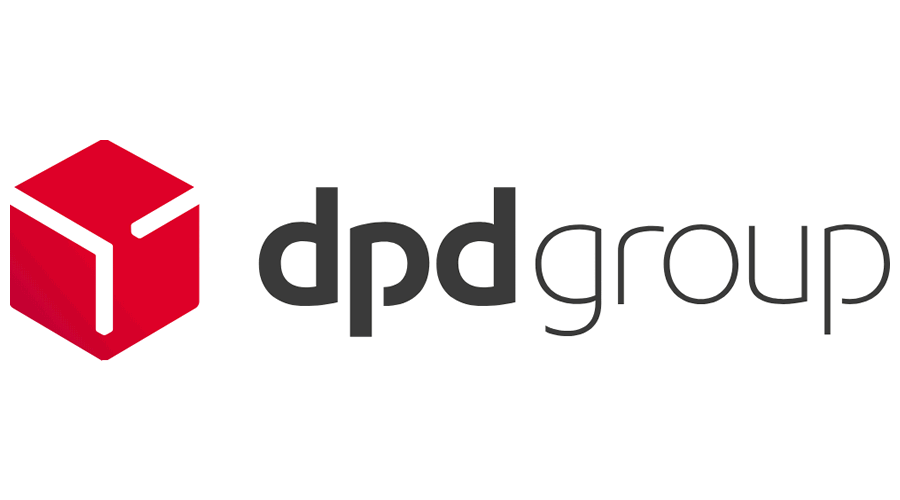 ---
Regulatory stability for investments in an energy transition to be preserved Henna virkkunen MEP (PPE, FI)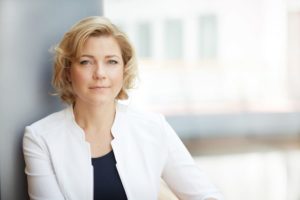 To what extent is regulatory stability essential to attract investment in decarbonization and preserve the path of energy transition in a context of rising energy and commodity prices?
Henna virkkunen, MEP of the National Coalition answers us
The dependence on imported energy is a big problem for the EU, noting that Algeria's role in triggering this conflict only make it worse. The closure of the pipeline could lead to price increases, especially in Spain and Portugal.
All disruptions in the transportation of natural gas, especially during the fall and winter seasons when gas consumption is at its highest, are difficult to manage. In 2020: already 60% of the energy of EU countries was imported.
Algeria announced at the end of October its decision not to renew the agreement on the Maghreb-Europe gas pipeline (GME). This unilateral act is considered by many European observers and politicians as blackmail on the part of Algiers towards European countries for having supported the latest UN Security Council resolution which consolidates the achievements of the Kingdom on the issue of Moroccan Sahara.
The EU's "restrictive" approach to biofuel sustainability criteria will affect the ability of producers to meet the growing demand for green fuels from the transport sector.
A clear example of inconsistency in the Fit for 55 package is the fact that we observe an increasing demand for biofuels on the one hand but that, on the other hand, the sustainability criteria for biofuels are becoming more restrictive.
I argue that EU climate legislation should provide regulatory certainty and a long-term investment prospect for industry and called on the EU to take a technology-neutral approach to the goal. reduce emissions.
The Commission has also adopted a delegated regulation which allocates a certain percentage to biofuel feedstocks assessing their impact on indirect land use change (CASI). This is a phenomenon whereby farmers choose to cultivate lucrative plots for biofuel rather than food, especially in developing countries.
Indeed, the current direction of biofuel production implies, in theory, that more land must be cleared for agriculture, which ultimately increases emissions.
Only palm oil, which has a soil expansion percentage of 45%, has actually been banned as a feedstock for biofuels in the transport sector in the EU. However, environmental activists are increasingly critical of soy, which scores 8% (rapeseed scores 1%).
Advanced biofuels
EU approved sustainable fuel sources, known as advanced biofuels, are described in Annex IX of the Renewable Energy Sources Directive.
The current list, already short, should at least not be shortened any further", saying that the EU must use all means at its disposal in order to rapidly reduce emissions linked to the transport sector.
Biofuels and electrification of transport should not be seen as opposites but rather as complementary means of delivering on Green Deal promises.
Finnish MEP Nils Torvalds (Renew Europe) expressed similar.
The Fit for 55 package recognizes the need to increase the use of biofuels in order to meet climate goals. However, when it comes to realistically meeting the increased need for biofuels while at the same time we are making their production more restrictive through sustainability criteria.
In the EU proposals, biofuels derived from food and feed crops do not meet the criteria for use as green fuels for aircraft.
For sustainability reasons, first-generation biofuels such as biofuels from food and feed crops, which have limited potential and raise sustainability concerns, should not be supported, says the ReFuelEU Aviation proposal, which aims to reduce emissions from aircraft.
Instead, sustainable aviation fuels (SAFs) will be made up solely of advanced biofuels and electrofuels.
Although not an outright ban, the FuelEU proposal for the maritime sector, which aims to make maritime activities greener, also prevents the use of crop-based biofuels.
---
Qualification on the European Union's ecological investments: The Fit For 55 Arsenal with 360 vision? Michael Bloss, Mep (Greens)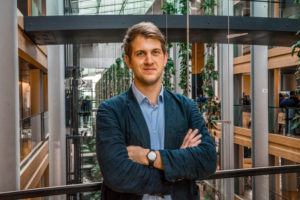 The European Union has drawn up a project aimed at qualifying certain power plants running on natural gas and nuclear energy as "transitional" or "ecological" investments, on condition, however, that they meet specific criteria.
By reserving the "green" label for truly climate-friendly projects, the system aims to make these investments more attractive to private capital and to put an end to greenwashing.
Investments in nuclear power will be described plants as green if they have a plan, funds and site for the safe disposal of radioactive waste.
Extending the lifespan of existing plants will also be considered environmentally friendly if they meet "the highest possible security standards".
Investments in power plants running on natural gas will also be considered green if they meet other conditions.
The production of electricity from gas and nuclear would be qualified as environmentally friendly as these are "transition" activities.
"Taking into account current scientific advice and technological progress, as well as the various challenges posed by the transition in the Member States, the Commission believes that natural gas and nuclear power have a role to play in facilitating the transition to a predominantly future made up of renewable energies," theEuropean Commission said in a statement
To help states with different energy backgrounds make the transition, "under certain conditions, solutions that don't really seem [green] at first glance may be of interest," a Commission source said.
A thorough review:
This project has been mired in lobbying by governments for over a year and member states disagree on which types of fuels are truly sustainable and which are not.
EU Member States, including the Czech Republic, Finland and France, which generate around 70% of their electricity from nuclear power, consider nuclear power to be essential for the phasing out of generated electricity from coal.
However, other states, such as Luxembourg, Germany and Austria, are strongly opposed to nuclear power.
Green MEPs have also criticized this proposal. German lawmaker Michael Bloss notably expressed himself: "Calling nuclear and gas green is pure greenwashing!" Unfortunately, this is what the European Commission did under the leadership of Ursula von der Leyen. We Greens / ALE strongly oppose it. A true energy transition at European level is only possible with 100% renewable energies! "
World Cup: Qatar's sustainable stadium for 2022 would only be "com", according to some critics
As football comes under pressure to become carbon neutral, one of the main sources of emissions remains the stadiums that must be built for each World Cup, an issue Qatar seeks to address.
Qatar proudly presented the 974 Stadium to the world on November 26, 2021. Made from recycled shipping containers, the stadium is named after the number of containers used and its Qatari area code.
The design, based on prefabricated modular elements, reduced waste generated during production and on-site during construction, the owners say.
The question of greenwashing
Conservationists fear the new stadium will be just a big greenwashing exercise.
The stadium, built from recycled materials allows it to be taken apart and transformed into multiple smaller stadiums or to be easily scrapped.
Yet the innovative seaside stadium, which can dispense with cooling systems due to its construction and location, is just one of eight massive stadiums being built by Qatar for the 2022 World Cup. "That doesn't mean they're the biggest culprits in the world. It just means they have a duty, "Ms. Hajj told DW.
Qatar's residents have one of the largest per capita carbon footprints due to their oil-based economy in a relatively inhospitable environment requiring artificial cooling.
To deliver on the Organizing Committee's commitment to "measure, mitigate and offset all greenhouse gas (GHG) emissions from the 2022 FIFA World Cup ™" will ultimately require a massive amount of "Carbon offsets" because the majority of emissions from air travel and site construction are difficult to reduce.
Offsetting "unavoidable emissions" by planting a million trees, as Qatar has promised, rather than using solar or wind power to cool stadiums, is not what Phillip Sommer of the German environmental protection association, would qualify as sustainable, he said
Neither organizers like SC nor FIFA "should rely on offsets, but on direct investments in solar or wind power, and link site conditions to the climate footprint of member countries," said Michael Bloss, European legislator of the Greens.
---
2022 A year of great debate for sustainable finance? The rider of the French Presidency of the Council of the European Union in 2022: What ecological face in the face of the challenges? Pascal Canfin MEP (Renew), chairman of the environment committee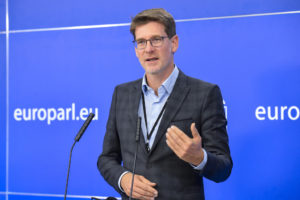 Taxonomy: with nuclear and gas is it still so green?
At present, these purely beneficial activities for the climate represent less than 5% of the activity of European companies whose model is very marginally oriented towards compliance with the Paris Agreement. The taxonomy was supposed to speak of the future, but Member States wanted to inject gas and nuclear power into it. In the first case, eastern countries like Poland, which consume a lot of coal, hope to be able to finance their transition from coal to gas, an energy still fossil but emitting less CO2. In the second case, it responds to a desire of France and its president to see nuclear energy labeled transition energy to be able to finance the construction sites of new EPRs and the renovation of existing plants, which should cost 150 billion euros. minimum, with European money.
Pascal Canfin, the president of the Environment Commission of the European Parliament, wanted to remain optimistic at the end of 2021 explaining that the political compromise can avoid the paralysis of the whole system.
Does sustainable finance prioritize finance or sustainability?
The document, sent to member states on December 31, 2021, sets out the criteria for classifying as "sustainable" investments in nuclear or gas-fired power plants for the production of electricity. A compromise that goes in the direction of French interests.
The objective of this taxonomy is to direct private and institutional funding towards activities contributing to the reduction of greenhouse gases.
Text requested by France
The conditions for the inclusion of nuclear power and gas in European taxonomy, the two energy sources being found in the same legal category, even if nuclear power is nowhere formally qualified as a "transition" energy according to the French executive, unlike gas.
Finally, Brussels will require guarantees in terms of the treatment of nuclear waste and the dismantling of installations, consistent with existing treaties.
Unattainable threshold for gas
As for gas, qualified as transitional energy, strict CO2 emission standards will be put in place.
In addition, a transparency criterion is also introduced for gas and nuclear: investors will have to specify what is the corresponding share of these energies in their financial products respecting the green taxonomy.
Financing new reactors
France, which wants to relaunch its nuclear industry – a stable and carbon-free source of electricity – has long defended the inclusion of the atom in European taxonomy.
The French energy company, EDF, has reason to be happy: the conditions announced by Brussels should make it possible to obtain green financing both for the continuation of the major refit and the construction of new nuclear reactors (including for export), such as the wishes Emmanuel Macron.
Reduce financing costs
Other central European countries, such as Poland or the Czech Republic, had also pleaded for such a text. It must be said that they must replace their very polluting coal plants. Including nuclear power in this classification will reduce financing costs, which is crucial for the projects concerned.
Germany shuts down its last nuclear reactors
Germany has expressed its opposition to the project on qualifying nuclear as green energy, recalling that its position on this point remains "unchanged, the government remains convinced that nuclear energy cannot be qualified as sustainable".
"By introducing the flexibilities necessary to find the conditions for a political agreement, without harming the environmental transition, the Commission has resolved the squaring of the circle", welcomes French MEP Pascal Canfin (Renew), chairman of the environment committee, who believes that a majority will emerge in Parliament to validate the text.
Pascal Canfin invites you not to be mistaken. "Ecology fits fully into the three axes mentioned by Emmanuel Macron," he assures. When we talk about "power", the stake is for the EU to set our own rules of the game in globalization to weigh against China and the United States, continues the MEP. This is precisely what the Border Carbon Adjustment Mechanism (MACF) one of the fourteen "fit for 55" measures and is nothing more or less than the introduction of a carbon tax at the borders of the 27. The stakes are threefold. The EU's climate and environmental efforts can already be prevented from undermining the competitiveness of its companies vis-à-vis those which export their goods and services to European markets. It is also a matter of avoiding the relocation of industrial activities to corners of the globe where production conditions are less restrictive, especially at the environmental level. Finally, it is to encourage the rest of the world to increase their climate demands.
---
The transition to digital, energy-efficient and climate-neutral European economies will lead to a significant increase in demand for MPC The rapporteur Hildegard Bentele (PPE, DE)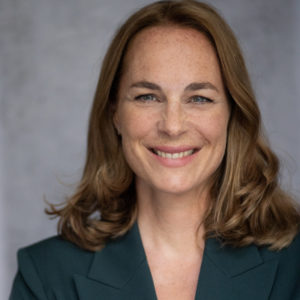 To constitute a sustainable and autonomous supply of materials necessary for the production of key technologies, the EP calls for more supply and recycling in Europe.
Critical raw materials (CCMs) are essential for the production of a wide range of goods and technologies. The transition to digital, energy-efficient and climate-neutral European economies will lead to a significant increase in demand for MPC. The technologies that require them, such as batteries and electric motors, will be essential to achieve the goals of the Paris Agreement.
Parliament calls for a European strategy to strengthen Europe's strategic autonomy and resilience in the supply of MPCs, by creating a secondary market for recycled resources containing these materials. According to the Parliament's proposals, more MPC will have to come from the EU and its neighborhood, the sources will have to be diversified and research will have to focus on sustainable alternatives to these rare materials.
The mining sector and waste recycling must play a key role!
MEPs believe that focusing on recycling will not, in the short to medium term, be sufficient to meet the growing demand for MPC. They call for exploring the possibilities of sustainable sourcing in member states rich in MPC. The Parliament calls on the Member States to make the authorization processes for prospecting and procurement projects more efficient in terms of time and transparency, without lowering environmental and social standards.
MPC projects should also benefit from better funding possibilities under the national recovery plans and the taxonomy regulation. Member states' efforts should be pooled through an important project of common European interest (IPCEI), say MEPs.
She notes the importance of recycling waste given the significant presence of MPCs in electrical and electronic equipment. The Commission and Member States should improve their efforts to properly collect and recycle end-of-life products containing CCMs instead of letting them accumulate in homes and landfills or incinerate them. Stricter controls on EU exports of major MPC wastes are needed. A new task force should be created to coordinate national efforts.
We call on EU member states to consider strategic storage of MPCs to secure their supplies and say future EU free trade and partnership agreements should include specific provisions on MPCs.
We have a coherent and ambitious package that tackles the urgency of having stable and sustainable supply chains of critical raw materials while ensuring competitiveness and jobs in Europe. All forecasts point to an increase in demand for critical raw materials due to the double transition. We are therefore committed to strengthening our efforts to take full advantage of the circular economy. However, research shows that these efforts will not be enough, at least in the short to medium term. We therefore need to put in place the political framework for sustainable mining in Europe and in third countries. "
The report was adopted by 543 votes to 52, with 94 abstentions.
According to the European Commission, the supply of many MPCs is heavily concentrated outside the EU, with its main suppliers being China, Turkey and South Africa. The document says the EU may need 18 times more lithium and 5 times more cobalt in 2030 for electric vehicle batteries and energy storage.
The raw materials sector provides around 350,000 jobs in the EU, and more than 30 million in downstream manufacturing industries that depend on it, according to the European Economic and Social Committee. Commission estimates that the shift to a circular economy could lead to a net increase of 700,000 jobs in the EU by 2030.
---
Controversy and division over the future of green energy? What framework to have the ecological European picture? Nicolas Gonzalez Casares, Mep (Greens)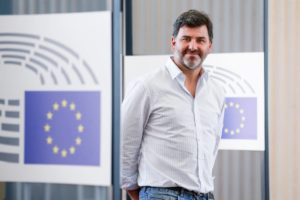 MEPs are divided over European Commission proposals calling gas and nuclear energy "green"
EU MPs are reacting swiftly to controversial plans to promote nuclear and gas as environmentally sustainable sources of energy.
Esther de Lange, vice-chair of the center-right EPP group in the European Parliament, argued that: "by using gas as a bridge technology, we can reduce CO2 emissions faster by moving away, for example, from the coal without having to wait for full carbon. Free technologies are widely available"
The Dutch MEP added: "In many parts of the EU gas can help bridge the gap and deliver concrete results faster".
However, for other EU policymakers, such a gas classification would be incompatible with the climate and energy goals of the EU Green Deal.
Spanish Socialist MEP Nicolás González Casares reacted :
the Commission President Ursula von der Leyen and other senior Commission officials, make the payment of the CO2 emitted by the fossil gas obligatory within the framework of the EU ETS, They qualify the fossil gas as" sustainable "as renewable energy.
Nuclear power is a controversial issue for the EU, as it pits two opposing groups of member states, led by the two largest, namely France and Germany.
Finnish Green MPs, for example, are supporting nuclear power as part of a coalition government in Helsinki. Finland is one of ten EU member states calling for nuclear to be included in taxonomic proposals in a letter to the Commission last fall.
New EU climate legislation must help citizens switch to renewables while protecting them from price shocks caused by volatile fossil fuel prices.
Protecting citizens is the objective of the work we are doing with the implementation of the EU Green Agreement and the Fit for 55 package.
We must focus on implementing the package in an ambitious and fair way with the social dimension, of course, with energy efficiency, the decarbonization of the energy system through sustainable renewable energies.
The most recent legislative push – the 'Fit for 55' package tabled in July 2021 – saw increased targets for renewable energy and energy efficiency as well as increased protection for vulnerable citizens.
Months later, Europe saw how necessary these measures were as high energy prices hit consumers, raising fears that the most vulnerable households could be further plunged into poverty and social exclusion.
The Fit for 55 legislation places citizens at the center of the energy transition, notably through measures to protect vulnerable households.
The current energy crisis highlights the need for citizens to transform themselves into "active consumers" who are looking for ways to reduce their energy bills by better insulating their homes and opting for greener options such as electric heat pumps or heat pumps. solar panels.
But even if consumers are looking for them, they may struggle to find advice on the best solution for them, or to find someone to install it.
To address this, EU countries must remove administrative barriers that prevent consumers from installing renewables, which requires full implementation of existing EU law.
The priority, of course, should be to really empower consumers to switch to energy efficiency and renewable by giving them access, for example, to installers to one-stop shops, and giving them access. financial incentives.
Develop renewable energies
In the long run, strengthening Europe's renewable energy capacity would also protect consumers from price increases, as it would increase the amount of cheap energy produced locally and reduce the EU's dependence on it. against foreign imports.
The Fit for 55 package includes a target to increase renewable energy capacity to 40% of Europe's energy mix, roughly double the current level.
---
Boost offshore renewable energy sources to meet climate targets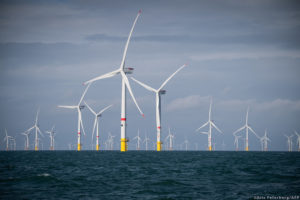 MEPs set out recommendations on how to deploy offshore wind more quickly, in a report adopted on Wednesday.
---
Greens/EFA: End fossil fuel financing at COP26 Pär Holmgren MEP, Greens/EFA shadow & member of the EP delegation to the COP26 & Bas Eickhout MEP, Greens/EFA member of the EP delegation to the COP26
Today, Members of the European Parliament debated the EU's position ahead of the COP26 Climate talks in Glasgow next month. The resolution, which will serve as the mandate for the Parliament's delegation to COP26, will be voted on tomorrow.
Current national plans (NDCs) would still lead to an increase by about 16% of global GHG emissions by 2030 compared to 2010, where they should be reduced by at least -45% globally  to stay below 1.5°C by the end of the century.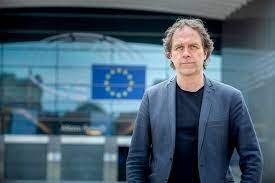 Pär Holmgren MEP, Greens/EFA shadow on the resolution and Greens/EFA member of the EP delegation to the COP26, comments:
"COP26 must keep the 1.5 pathway within reach. It is vital that all countries and sectors urgently raise their ambitions. We must ensure that the biggest emitters take their huge share of the responsibility. 
"The science has been clear for 30 years, since the first IPCC report. Each year that goes by with insufficient political decisions is a year too many. Time is running out. The carbon budget is running out. For many people living in affected areas, the climate emergency is already here. It is essential that they get enough support. We need climate justice. Failure is not an option."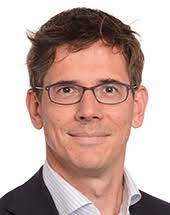 Bas Eickhout MEP, Greens/EFA member of the EP delegation to the COP26, comments:
"The COP26 needs to be about immediate action. To stay in line with the climate goals, the exploration and development of new oil and gas fields has to stop now. Yet, since the Paris Agreement, fossil financing has only grown. Even after vowing to phase-out fossil subsidies, G20 members still provide at least three times as much international public finance for fossil fuels as for clean energy. This has to stop. It is high time that we put our money where our
mouth is. Every cent spent on fossil fuel infrastructure hinders the transition towards a climate neutral economy. 
"Glasgow needs to be the moment that marks the end to fossil fuel investments, both public and private. We therefore call on the European Commission and EU member states to show leadership and declare the end to fossil fuel financing, and translate it into binding legislation."
More:
Six years on from the 2015 Paris Agreement, COP26 will be a key moment to take stock of progress, but also ramp up commitments alongside a clear plan of action for how climate action targets will be met in the short, medium, and long terms.
From 2016 to 2020, the world's 60 largest banks poured USD 3.8 trillion into fossil fuels. Even after vowing to phase-out fossil subsidies, G20 members still provide at least three times as much international public finance for fossil fuels (USD 77 billion) as for clean energy (USD 28 billion) every year.
---
Green taxation at the heart of the economy – 2 opposing faces of the climate: Which direction? Yannick Jadot MEP (Greens)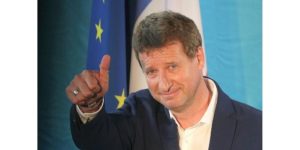 What ecological navigation will be proposed to save the climate. We say to save the climate we must tax the rich. The climate wealth tax (ISF) is one of the ecological proposals put forward for the 2022 presidential election. This taxation of the rich, which would take carbon emissions into account, would serve to penalize climate investments.
The idea is slowly gaining ground. The proposal for a climate wealth tax (ISF) burst into the presidential debate. For the moment, it is perhaps, moreover, the only substantive, ecological proposal that has succeeded in breaking through in this gloomy climate where reactionary thought dominates. On the left, the various candidates have reappropriated the measure, first within the environmentalist primary with Éric Piolle and Yannick Jadot, but also among the socialists and rebellious France
Before entering the political arena, the climate TFR was first developed within civil society. His idea germinated in the offices of Greenpeace just a year ago. While the 2021 finance bill was being discussed in the National Assembly, the members of the NGO sought a way to relaunch the debate around green taxation and to pose the question of fair "sharing of the effort". in the face of global warming.
For now, the government is struggling to find arguments to oppose this measure:
In the National Assembly, the amendments of the Écologie Démocratie Solidarité (EDS) group, the Socialists and France Insoumise were swept aside, without debate, on the grounds that the climate ISF "increase [has] taxation".
Barbara Pompili also kicked in touch: "The climate ISF that Yannick Jadot is proposing, would you do it? Asked our journalist. "On the climate ISF, what we consider is that we must protect the French from rising prices, replied to the Minister of Ecological Transition, and therefore there are plenty of tools, some of which are we are setting up. Yannick Jadot suggests others, but you can see that the important thing is to protect the French and specially to ensure that in the future they can cope with climate change. "
In June 2020, the Citizen's Climate Convention, instituted by the government, also called for the creation of a "green ISF", but the executive did not take up their proposal. With the presidential election, Greenpeace now hopes to impose the subject. The timing seems right, the association said. And Clément Sénéchal to quote Victor Hugo: "Nothing can stop an idea whose time has come. "
French Presidency of the Council of the European Union in 2022: What are the priorities of environmentalists?
Yannick Jadot, MEP and candidate for the 2022 presidential election, spoke about his expectations of President Macron within the framework of the French Presidency of the Council of European Union (PFUE), and on his intentions if he took over.
"Europe is an absolutely essential subject for environmentalists," said Yannick Jadot in the introduction. And the PFUE could be a period of influence to orient European policies towards more ecology. Moreover, the MEP recalled that the 2008 Climate-Energy package had been adopted under the French presidency.
In this "roadmap for an environmentalist PFUE", Yannick Jadot indicated that he hoped that the French presidency would make it possible to go further in the objectives of reducing greenhouse gases (-65% by 2030), extend climate objectives to European imports, and prevent the integration of transport and housing into the carbon market, which would be "total irresponsibility from a social point of view" according to him.
On the theme of human rights and justice, Yannick Jadot urged Emmanuel Macron to boycott the Beijing Olympic Games – like the United States – and to "carry all his weight" so that Europe initiates proceedings against Hungary and Poland. He also recalled that "one of the challenges of the PFUE will be the new pact for asylum and immigration".
A period of influence
During his speech, Yannick Jadot did not content himself with stating his aspirations within the framework of a macronist PFUE. He also detailed the major issues he would carry and the directions he would take if he took over from the PFUE. He would then use the influence of such a position to "bring the end of glyphosate to European level", "broaden the recovery plan", "redefine the stability pact". Using a well-understood formula – "France is our home, Europe is our village" – Yannick Jadot hinted that if he is elected at the head of France, he will lead a policy that takes into account European scale. "Environmentalists can create a dynamic for France to be strong and build a powerful Europe" he stressed.
However, the MEP regretted the maintenance of the PFUE during the electoral period. "President Macron has chosen a biased, reduced, truncated PFUE" he blurted out. "France's power of influence will be reduced. "
---