Romania has, in recent years, become one of Europe's fastest-growing economies, with data and statistics showing that the country has come a long way since becoming democratic. Whether we look at the past 29 years (since the communist regime fell) or at the past 12 years (since its EU accession), things have without a doubt improved in various ways. Now, facing the six-month rotating presidency of the Council of the European Union, the country can look back at what it has achieved so far, but, most importantly, it should look ahead to the possibilities it has and start turning these into reality.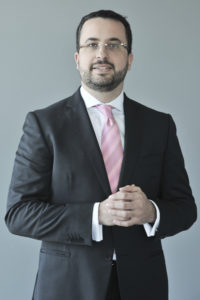 For over 10 years I have been the managing partner at Schoenherr si Asociatii, one of the largest business law firms in Romania. A strong regional player, Austrian-based Schoenherr was the first international law firm to enter the Romanian market back in 1996. The firm saw the country's potential and decided to set up a local office focusing initially on transactional work and day-to-day advice for Austrian-based companies with local subsidiaries. Today, the Bucharest office is a full-service law firm, assisting hundreds of corporate clients (mostly multinationals) on virtually any legal issue regarding their business activities. We have become a force to be reckoned with in the legal market mainly thanks to our team, which includes some of the best Romanian lawyers in areas such as banking & finance, capital markets, corporate/M&A, real estate, litigation & arbitration, and competition law.
We business lawyers get to sit in the front row when the largest transactions and investments happen in Romania and in the region. We are there when some of the country's most important deals are closed, changing the face of the relevant markets, assisting top players in financial services, energy, real estate, construction, fast moving consumer goods, IT&C and so on. We have assisted companies since their market entries through-out their expansion projects and sometimes through to market exit, seeing how investments grow or slow down depending on the economic and political context, legal changes, and even social aspects involved.
We have witnessed wave after wave of reform attempts and legislative changes aimed at giving a boost to one area or another, while we have always kept a close eye on these amendments' impact on our clients' businesses. From translating the new legal provisions into practical business terms, to following through with their implementation and some-times even annulment, lawyers have been very active in the recent history of the country.
Running Schoenherr si Asociatii, while also being actively involved in client work, I have had the chance to stay on the pulse of investors in times of growth, as well as during times of economic downturn. Also, our being a part of a major regional network has kept me in contact with the views and perceptions of our more-Western offices.
If I were to draw the line and summarise the overall feeling I get from our clients and partners, from our network and connections in the region, and from the market in general, Romania is a land of possibilities. Putting things in a positive perspective, it is still possible to achieve a stable and predictable legislative and taxation framework that could further encourage foreign direct investments, to increase the attraction of available EU funds, to develop the country's infrastructure, and ultimately, to improve its status from being one of the poorest countries in Europe to one that flourishes.

Schoenherr si Asociatii SCA
RO-010413 bucharest, 30 dacia blvd, sector 1
t: +40 21 319 67 90
e-mail: office.romania@schoenherr.eu