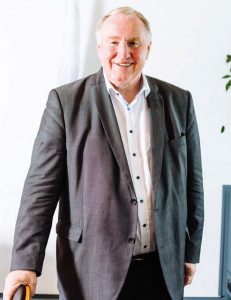 Since the signing of the Paris Agreement in 2015, there has been considerable momentum across the globe for a cleaner and more sustainable future. And yet our climate and our environment are still in crisis.
The recent demonstrations and the "green wave" that marked the European elections clearly show that citizens are demanding more ambition.
The transformation of our energy systems does not only concern our environment, but also the citizens: up to 80 million Europeans suffer from energy poverty. The transition to a carbon-free economy will create many much-needed jobs, making the Union more competitive and reducing our energy dependency.
So it's not a question of whether we need to decarbonise our economy, but rather how to do it. What is clear is that all of us – all levels of government, industries, civil society and citizens – need to come together, take action and produce results at the local level.
The fight against climate change and the transformation we need begins within our regions and cities and also with them.
The Union must provide adequate objectives and a framework for action: the only way to meet our international commitments in this area is to respond to the European Commission's recent call for a carbon-free Union by 2050, which our Committee has been requesting since 2015.
The Romanian Presidency recently concluded the negotiations on the clean energy package: we need better energy performance in buildings, more renewable energy, better energy efficiency, better design of European electricity markets, and the development of National Energy and Climate Plans ("PNEC").
Member States must finalize their plans for the period 2021-2030 in collaboration with local and regional actors. If local and regional authorities are not involved, this will reduce the impact and slow down Europe.
We must continue to invest heavily in research and innovation in an effort to unleash the potential of green technologies. Regions and cities must create an environment conducive to accelerating regional innovation. Nevertheless, we cannot expect innovation to solve all problems. Cities and regions are the answer to the climate and energy challenge. They not only implement decisions, they also lead by example.
Today, more than 9,000 cities have joined the EU Mayors Convention, voluntarily committing to exceed the European Union's climate and energy goals. This allows them to locally appropriate the objectives of the EU and the Member States. It is one of the most powerful instruments for stimulating action on climate and energy at the local level. Nevertheless, this transition goes beyond the simple issue of energy efficiency and renewable energy: it must be a fair and well-managed transition.
The EU's transition assistance project for regions highly dependent on coal provides tailor-made assistance to at least 13 pilot regions in seven Member States. The islands can ask the EU for help to promote the development of individual projects in renewable energy and energy efficiency in their local communities.
We need to decentralize, democratize and revolutionize our energy systems, empowering local communities to take control and produce their own renewable energy.
By 2050, half of EU citizens will potentially satisfy 45% of the Union's energy demand. This will require political will, systematic coordination at all levels, as well as sufficient investment.
However, if we want an ecological Europe, we need the Member States to give us (the local and regional leaders) the financial means. Our Committee rejects cohesion policy cuts in the EU budget after 2020, as this will undermine not only the EU's territorial cohesion objective, but also the efforts of local and regional authorities to improve our transportation systems, to build energy efficient homes and to green our economy.
We need a budget that lives up to our ambitions. We therefore ask, together with the European Parliament, for the budget to be increased from 1.1% to 1.3% of EU-27's GNI. We need to better coordinate our local, regional, national and European budgets so that all communities can access other financial flows such as the European Fund for Strategic Investments.
Nobody can achieve the ecological transition alone. In the aftermath of the European elections, we must join forces to give regions and cities greater means of action so that they can move urgently towards a carbon-free Europe.
We must show that the EU can ensure a sustainable future that leaves no country, region, city or village aside.
The clock is ticking; it is our duty to take action.