CNR is a company with a unique business model. Has this been an advantage in getting you through the Covid crisis?
The CNR model is unique in that it allows an integrated and systemic management of the Rhone River. This is evidenced by our three combined missions to produce hydroelectricity, develop the waterway and irrigate the surrounding farmland. As territorial developer, our ability to integrate environmental issues into our industrial developments, our territorial anchoring and the fact that we are the leading French producer of 100 % renewable energy thanks to our wind and photovoltaic production assets make up the strength of our business model.
The health crisis we are currently experiencing has a strong impact on all territories. The Rhôdanian territory has not been spared. In the Auvergne-Rhône-Alpes Region alone, the number of jobseekers in the 3rd semester rose by 10 % in one year. CNR's business model responds favorably to this situation, but we need to be vigilant and step up our efforts in these challenging times for our economy and society. More than ever, this model's strengths should be used to preserve the entrepreneurial fabric and promote innovation in the region.
In these difficult times, all our teams are engaged on a daily basis and act to help preserve the economic and social fabric that surrounds CNR. Our missions as developer depends on the economic dynamism of our stakeholders. How can navigation on the Rhône be developed if transport companies no longer have the capacity to charter barges there? How can we develop wind or photovoltaic farms and achieve our ambitious development objectives for 2030 if the companies we work with no longer have the means to produce the elements that make them up? Innovation and ecological transition must be collective adventures in which we need the strength of each and every one of us. This is what CNR's efforts today are directed towards.
Local integration and support for the economic fabric are central to your priorities. Are these two elements key to a rapid and sustainable economic recovery?
Without companies, we will not be able to meet the challenges of the 21st century that are once again highlighted by the current health crisis: the protection of our environment, the protection of the Living, and the fight against global warming.
If we do not act quickly and on a large scale, this situation, which seems exceptional to us, is likely to last and be repeated. In order to preserve our model of society and our economic equilibrium, it is imperative that we carry out a profound transformation of what guides our actions. The recent decision of the French Conseil d'Etat to speed up the implementation of the Paris Agreement by requiring the State to justify its actions in the fight against greenhouse gas emissions is part of this dynamic.
I am convinced that businesses have a decisive role to play as they harness the power to act and invest towards meeting the challenges of implementing the ecological transition and protecting biodiversity. These are two transversal and fundamental aspects of CNR's action.
In order to make a quick and efficient transformation of our models, businesses must not stand alone. Public authorities have a responsibility to encourage and guide these actions. In this respect, national and European recovery plans represent strong political incentives, accompanied by unprecedented financial resources, which will facilitate innovation and put the economy at the service of the environment. The ongoing votes on the European budget and recovery plan are a real opportunity to set ambitious objectives for the environment, the climate and a just recovery of the European economy. In opposition to yesterday's world, we have been talking a lot about the world of tomorrow. It is time to accelerate its construction to make it the world of today.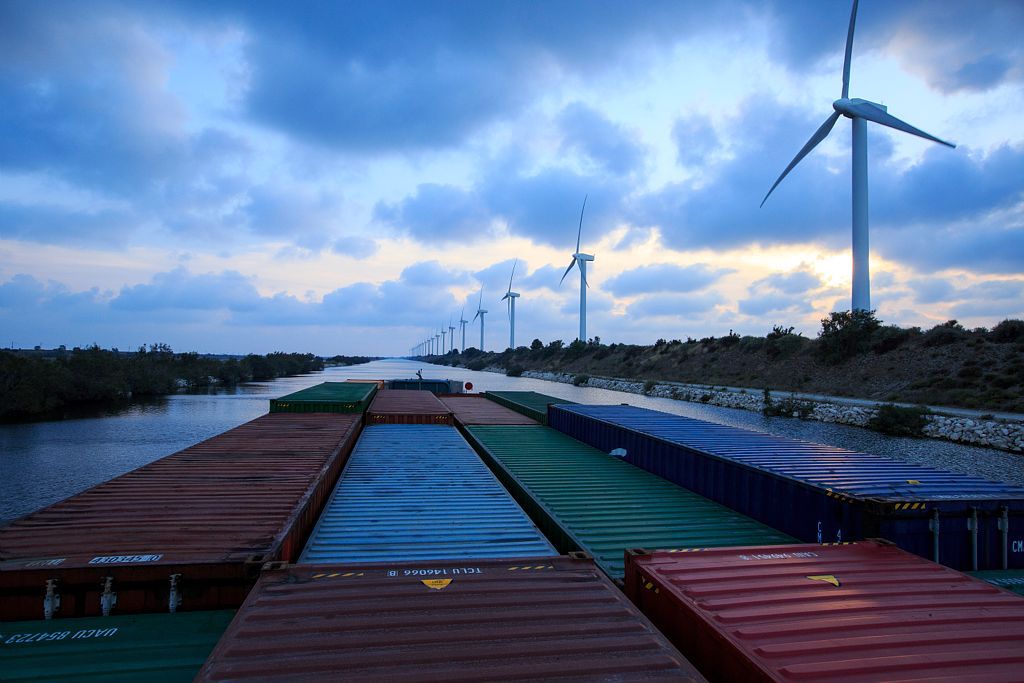 European organisations are currently mobilising to shape the future of the European Union in a carbon neutral environment. How are you involved in this process?
Thanks to our business model, we have positioned ourselves as a partner of the European Union in implementing the ecological transition within the territories. For this purpose, the Green Deal brings an unprecedented vision for Europe. It points the way forward and demonstrates a deep commitment to systemic change. CNR intends to join this dynamic in order to carry out ambitious and collaborative actions to stimulate both development and structuring of future European industries.
It is in this perspective that we have decided to join forces with local partners such as the Port of Marseille and Voies navigables de France as part of a large-scale initiative on the Mediterranean-Rhône-Saône axis that aims to model the sustainable and intelligent port of the future. It will demonstrate innovative technical and organisational solutions for green energy, the greening of transport and the optimisation of logistics operations. CNR is developing several actions for efficient and sustainable logistics as well as the deployment of renewable hydrogen for mobility, industry and storage uses. In order to promote the implementation of these innovations on a large scale, several European port actors are involved alongside us.
By making good practices high-profile and enabling funding barriers to be lifted, multi-thematic and highly collaborative projects encouraged and supported by the European Union represent an effective means to bring a systemic transition on several levels.