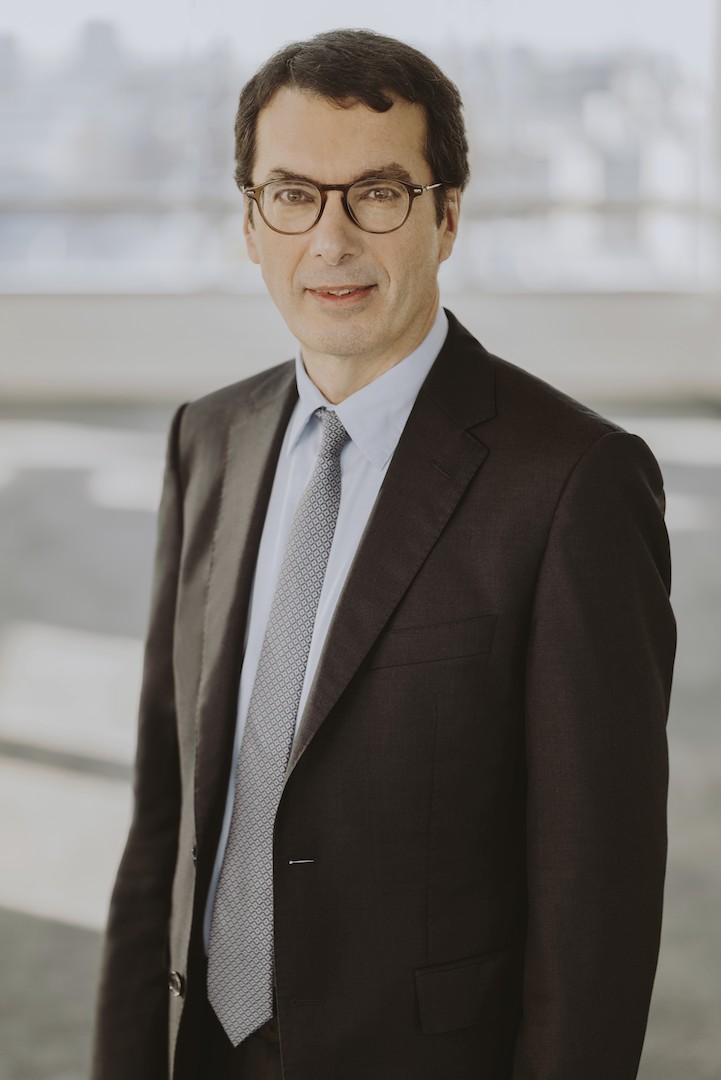 At the end of the 1960s, the railways in France were facing strong competition from the "all-car" and the prowess of the Concorde. It was the invention of the TGV, from the 1980s onwards, that once again enabled the railways to become a real path to the future.
In 2020, it is a completely different kind of context that makes rail, like all public transport, vulnerable, namely the de-mobility imposed by the Covid-19 pandemic. It would be a strategic error to see it as a simple blip that would naturally end as the epidemic recedes. Some of its consequences will be long-lasting.
Admittedly, the 2021 context is not that of 1960. The train, because it emits 30 times less greenhouse gases than the car and 20 times less than the airplane, will naturally be carried along with the growing ecological aspiration, especially among the youngest. Letting this trend happen in this manner would be tempting, but it would not be enough.
Today, as in the past, it is through innovation that rail will be able to strengthen its usefulness and performance for the benefit of all.
The French and European plans place rail at the heart of the recovery because it is a major solution to the accelerating challenges: the climate imperative, growing economic and social inequalities, and territorial fractures.
In this context, the SNCF's responsibility is to invent the mobility of tomorrow, one that will combine economic, social and environmental performance. The public utility of our activity obliges us to do so.
We are giving ourselves the means to do so, thanks to our "Tous SNCF" transformation project. Innovation is one of the four pillars of this project – alongside people, regions and the environment – and we are resolutely choosing to work together with other sectors and with our European partners because a large-scale transformation is essential.
Innovating for an ever more sustainable railway
Mobility is at the heart of our daily lives. The SNCF has an essential role to play in making the ecological transition a success by giving everyone the means to get involved and take action.
In addition to supporting regions in implementing their local ecological transition and strengthening the environmental performance of their operations, SNCF is innovating to make rail an increasingly carbon-free mode of transport. We have set ourselves an ambitious goal: to reduce our greenhouse gas emissions by 30% by 2030 and achieve carbon neutrality by 2050.
To do so, we adapt what can be adapted. Starting next year, and with the objective of entering commercial service by the end of 2022, we are testing the first hybrid TER in partnership with Alstom and four Regions. Replacing two of the four diesel engines with lithium batteries will reduce greenhouse gas emissions by 20% and cut energy consumption by 20% as well. In 2022, we will test the first battery-powered train with a range of 80 km, and the first five trainsets will be put into service in five regions by 2023. 2023 should also be the year in which the first hydrogen train will be in service.
And we invent what needs to be invented. Almost 40 years after the TGV, we are creating the train of the future that will combine economic, ecological and social performance. The "TGV M", made up of 97% recyclable materials, will be deployed as of 2024. It will be modular and will be able to carry 20% more passengers on board while being more spacious and more energy-efficient. It will also be economical in terms of maintenance costs, thanks to the predictive maintenance tools it will be equipped with.
With its Autonomous Train program, the SNCF is making the choice to transport more passengers and more goods in the future. We have a strong conviction: autonomy is a major asset for trains. It will enable us to provide new rail solutions to support the ecological transition by encouraging modal shift and reducing the energy consumption of trains. Two years after the launch, in 2018, of two consortia dedicated to developing a prototype autonomous train, one for freight and the second for passenger transport, SNCF has taken a vital first step. At the end of October 2020, a locomotive operated in partial autonomy on the national rail network between Longwy and Longuyon, in eastern France, on a line equipped with the European signalling system ERTMS, under the supervision of a driver. This project, carried out with Alstom, Altran, Apsys, Hitachi Rail and the Institute for Technological Research (IRT) Railenium, is geared towards its final objective: to run a prototype in complete autonomy in 2023. This objective also guides the autonomous TER prototype project, which brings together SNCF, Bombardier, Bosch, Spirops, Thales and the IRT Railenium. A TER Regio 2N trainset is currently being modified to start its first semi-autonomous tests at the end of February 2021.
All the work carried out on autonomy is being shared with our European counterparts as part of Shift2Rail, with a view to preparing future regulations.
Building the future European rail system as part of the Shift2Rail program
The SNCF Group, a major European operator, has invested resolutely in the Shift2Rail partnership as part of the Horizon 2020 programme. This is because the movement of people and goods by rail must be conceived within a single European rail area, because the competitiveness of the European rail industry is only guaranteed on European and global markets, and because research and innovation at European level support the necessary collective effort of European players. The collaborative work of manufacturers and operators from resource management/asset management through to freight control and command is accelerating the technological and digital evolution of rail transport. The results of the projects are renewing the image of trains as a carrier of more innovation. SNCF is actively involved in defining the successor partnership for Europe's Rail, scheduled for the end of 2021, with the whole sector to transform and amplify the results already achieved around nine major themes: automation/autonomization, decarbonization, intelligent resource management, rail freight, the digital twin, and a shared technical architecture capable of rapid change.
Innovating for a rail system that is increasingly connected to the needs and expectations of passengers and local communities alike
While this pandemic has not created radically new needs in terms of mobility, it has nevertheless revealed the importance of some of our customers' expectations, both passengers and local authorities, and has accelerated new uses.
Undeniably, Covid-19 has generated many upheavals and uncertainties within our European societies, hence a reiterated need for dialogue, proximity and trust. At the SNCF, this leads us to further strengthen the fundamentals of rail service quality – the basis of the contract of trust that binds us to passengers and to the regions. Our aim is to reduce the number of breakdowns by a factor of three for greater safety, better punctuality and faster passenger information. This is why, since October 2020, we have been deploying our predictive maintenance tools on all TGV and TER trains that do not yet benefit from them, and are extending them to other parts of already equipped trains. As the world leader in this field, SNCF is developing tools capable of analysing more than 2,000 variables in a train in real time across more than 300 units simultaneously.
By forcing us to distance ourselves physically and socially, this crisis has very clearly led to an acceleration of the digital transition in numerous industries and the increased digitalization of uses. The SNCF has always been a pioneer in digital innovation at the service of mobility. Its e-commerce site, OUI.sncf, celebrated its 20th anniversary in 2020 – 20 years during which it has been able to anticipate and support passenger usage. With the SNCF Assistant, we are developing a resolutely intermodal mobility system that combines the advantages of the different modes of transportation around rail in all regions for seamless mobility, even on the last mile. In 2021, the Group will further strengthen this dynamic by bringing all these solutions together in a single application for a smoother customer experience, more proximity and conversation with our users, and more services at their disposal. Furthermore, because our ambition is to make this application a true platform for French and European mobility, it will also be open to all our stakeholders, particularly the Mobility Organizing Authorities.
At SNCF, we are firmly convinced that innovation is synonymous with progress. However, there is one condition for this: that technology complements and strengthens human relationships, without ever feeling tempted to supplant them.
Today, as in the past, the SNCF will rely on innovation to strengthen its proximity and usefulness in the service of its employees, passengers and territories.