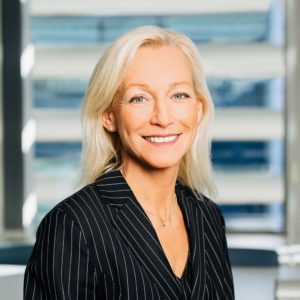 Dear friends of DIGITALEUROPE,
We have all had to readjust out lives post-COVID, and what a joy to see colleagues, partners, and external stakeholders again. At DIGITALEUROPE, we are trying to incorporate the learnings from the pandemic, when switching to virtual activities meant that engagement from members based outside Bruxelles has grown exponentially, and we want that to continue.
Join our Summer Summit on 20 June
I am delighted to invite you to DIGITALEUROPE's Summer Summit on 20 June. Join us for a virtual afternoon of debates on the major challenges facing the achievement of the single market, including health data, cybersecurity, and artificial intelligence.
We will welcome top level speakers, including Commissioner Stella Kyriakides, EP Vice-President Eva Kaili, and Czech Digital Minister Ivan Bartoš.
If you haven't already, you can register here.
Digital resilience must be Europe's top priority
This spring has felt like a rollercoaster, after the tragic news from Ukraine. Together with our members, we have kept coordinating with (and pushing for further action) the Commission and the EU member states, NATO, and the Ukrainian government to ensure a steady supply of critical ICT equipment. We have further structured our work on digital resilience by establishing an Executive Council, most recently meeting with Commission Vice-President Margaritis Schinas.
Transatlantic and global cooperation on digital pick up pace
I am thrilled to having witnessed first-hand the enthusiasm for transatrlantic digital cooperation among US policymakers. With a delegation of brilliant European scale-ups, we recently visited Washington D.C., where we met, among others, Under Secretary Marisa Lago and Representatives Robin Kelly, Earl Blumenauer, Jim Langevin, Suzan Del Bene and Jim Costa.
I was honoured to be invited by Congressman Jerry McNerney to address the AI Caucus on the importance of our digital cooperation, and to issue a joint statement with him urging the Trade and Technology Council to swiftly align on AI standards, a point I then made in person at the second TTC meeting on 16 May.
We shouldn't forget that EU-US cooperation takes place in parallel to renewed efforts to accelerate multilateral digital action at the WTO. It was an honour to lead a mission to Geneva and meet (this time in person) Director-General Ngozi Okonjo-Iweala, who left us optimistic for the outcome of the Twelfth Ministerial Conference on 13 June.
What can you expect for the rest of the year?
With the war in Ukraine acting as a true wake-up call, we will continue engaging with high-level policymakers in Europe and beyond on strengthening our digital resilience. To me, this topic clearly brings together vital issues such as cybersecurity, digital skills, resilient supply chains, innovation and investment in emerging and disruptive technologies, and security policy.
And we will keep advocating for concrete ways to overcome the fragmentation of the Single Market, including how SMEs can benefit from (and drive) AI and health innovation, and on the power of digital to contribute to our great shared challenges, from climate action to inclusion and equality.
Thank you, as always, for following and supporting us.
Stay safe, stay digital,
Cecilia Bonefeld-Dahl