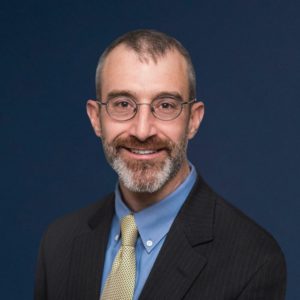 Big oil companies fight for clean fossil fuels. Several major international oil companies are planning to increase production while promising to reduce greenhouse gas emissions over the next decade and beyond. This apparently counter-logical strategy is the result of pressure from international organizations for decarbonization and the continued increase in energy demand in the world.
Royal Dutch Shell, Eni, Total Energies, Exxon and Repsol are some of the big companies that have pledged net zero carbon emissions targets for 2050.
However, oil and gas companies have varied approaches to achieving this goal, with some moving to low-carbon oil and others shifting their operations to renewables.
Repsol, for example, has increased its investment allocation for low-carbon projects by around $ 1.13 billion, with the goal of producing 60% renewable electricity by 2025. Other companies are planning to " increase their production of natural gas as "the obvious bridge" for the energy transition. To do this, Shell is expanding its LNG and petrochemicals market, and investing in the development of biofuels and green hydrogen.
Exxon is very optimistic about the changes it is making, as it plans to double its profits by 2027, while reducing its emissions.Exxon said it will invest $ 15 billion in emissions reduction technologies, aimed at cleaning up existing operations using carbon capture and storage technology and other innovations.
Despite pressure from government leaders, oil and gas companies in many countries are rebelling as global demand for energy continues to rise. In Canada, companies like Canadian Natural Resources, Cenovus Energy, Suncor Energy and Imperial Oil plan to reduce emissions, but not production. Several players hope to achieve this by incorporating innovative new techniques into existing operations, such as the use of geothermal energy in the production of crude oil from the tar sands.
Oil majors around the world are betting on low carbon oil rather than going straight to renewable alternatives. While the oil majors argue that renewable energy operations cannot meet today's growing global energy demand, many are struggling to maintain oil operations in a more environmentally friendly manner. Almost every major oil company in the world has announced investments in CCS technology, could provide the funding needed to expand operations and limit the impacts of global warming.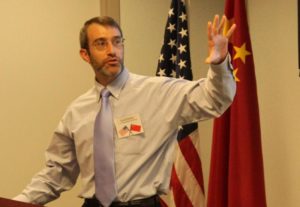 Other oil companies are improving methods of refining oil into petrochemicals, which are expected to continue to be in high demand as crude requirements decline.
Chinese Sinopec, for example, has developed steam cracking technology to convert oil directly into petrochemicals like ethylene and propylene.
The Norwegian company Equinor, along with other multinationals, has moved its oil production from areas of high carbon exploitation to places where it can more easily pump low carbon oil.
This type of measure could allow the oil majors to continue pumping oil at a high rate and to maintain their emission reduction commitments. Yet some energy experts once again accuse Big Oil of greenwashing, suggesting they can't just have their cake and eat it.
Environmental organizations recently accused the investment bank JPMorgan to support Big Oil to reduce their carbon intensity, but not necessarily their production levels, instead of supporting the objective of international communities to act against climate change. Several banks support the goal of oil companies to reduce the carbon intensity of their oil, rather than the amount of crude they produce, which environmentalists say continues to have a negative impact on the planet.
Some oil companies, especially in Europe, are trying to strike a balance between transitioning to renewable alternatives and maintaining their low-carbon oil production as demand continues. BP, in particular, is welcoming the transition with plans to increase its investments in low-emission companies tenfold, to some $ 5 billion a year.
However, US giants Chevron and Exxon do not appear to intend to ditch oil as they continue to expand their oil operations around the world.
But if Big Oil achieves low carbon production while demand remains high and renewables are not yet ready to supply global energy, can this be considered greenwash? The big oil companies will have to convince the world over the next decade, while continuing to pump massive amounts of crude, low-carbon oil reduces greenhouse gas emissions without causing excessive damage to the environment. And like the rest of the world, they want to transition to green alternatives.