Joint interview with Charlotte DENNERY, CEO of BNP Paribas Leasing Solutions & Lionel PIQUER, Country Manager of BNP Paribas Leasing Solutions in Romania
You have been present internationally and more specifically in Romania for the last 10 years, could you present us your company, its history, its "core" model and its key figures?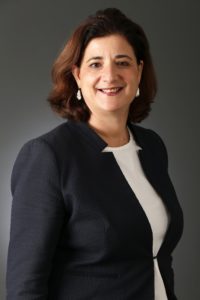 Charlotte DENNERY : BNP Paribas Leasing Solutions, a European leader, supports the development of its industrial partners (manufacturers, distributors and editors) by offering them financing solutions for their end customers; companies with finance and fleet management offers for their IT equipment, their industrial and commercial vehicles; professional clients of BNP Paribas' banking networks by supporting their investment projects.
BNP Paribas Leasing Solutions specifically finances two major categories of equipment. Rolling logistics equipment: agriculture, construction, handling, transportation, and technological equipment: Office Equipment, IT, telecommunications, medical, specialized technologies (LEDs, security gates…)
In 2017, BNP Paribas Leasing Solutions financed 320,000 projects for a total volume of 12 billion euros. Its 3,200 employees support the growth of its customers and partners in 18 countries, in Europe as well as in China, the United States and Canada.
The leasing market is growing; it represented 384 billion euros in Europe in 2017, with growth of +9.4% vs 2016.
This increase in leasing should be compared with new consumption habits and the economy of use. Indeed, consumers today, like our business customers, prefer to privilege access to equipment, such as renting, rather than owning it. In the B to B universe, it will be a question of Spotify, Netflix.
But we also spot this trend in the professional world.
Leasing solutions allow companies to regularly change equipment in order to have at their disposal the most efficient, most innovative machines possible.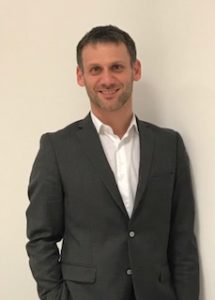 Lionel PIQUER : BNP Paribas Leasing Solutions has been operating in Romania since 2008. With a team of 45 people at the end of October 2018, we contribute to the development of our partners' sales by offering financing solutions adapted to their clients.
We are mainly active in the agricultural market, which has experienced strong growth in recent years. Romania ranks 6th among European countries in terms of cultivated and cultivable agricultural areas: one of Europe's breadbaskets. The development potential of this line of business therefore remains very important. Then we have to add the fact that the equipment fleet is something that ages and must be quickly renewed and modernized.
In 2017, BNP Paribas Leasing Solutions Romania financed a business volume of 110 million euros, making us one of the leaders in the Leasing market in Romania. Despite a wide range of available financial products, credit accounts for 90% of our business. Indeed this product meets the expectations of our customers, who remain attached to the property, and also can benefit partly from the subsidies granted by the European fund.
These subsidies contribute significantly to the modernization of the country in terms of professional equipment.
What are the major developments in your line of business and the specificities of the Romanian market since your implantation 10 years ago?
CD : The rolling stock, agricultural machinery and equipment sector has worked very well in recent years. However, in terms of technological equipment, there has been a decline in the Office Equipment market, for example. This is related to the rise of digital and paper reduction strategies undertaken by companies.
We have therefore adapted our business model to serve new markets such as medical, or specialized technologies such as LED lighting for city roads or supermarkets, refrigerated display or security gates.
LP : Concerning the Romanian market, European funds make it possible to accelerate the transformation of the country, which benefits various lines of business especially transportation and construction. The demand for professional equipment is important, and the supply of financing supports the needs of these industries.
With regard to technological equipment, the medical and IT industries are also growing, which is a very positive observation for the country. This is an additional opportunity to contribute to this economic growth through financing solutions.

In relation to your external growth, you have just bought IKB, what is your strategy and your ambitions following this acquisition?
CD : Our strategy in Romania is based on three major points, to consolidate our critical size, to better serve our partners on this territory and to diversify our model by financing other types of equipment such as medical equipment and IT.
LP : Our goal was to become the market leader, with this acquisition we can now consolidate our position. Our organization, now consisting of a team of 70 people, is strengthened, and our expertise is extended to other sectors. This allows us to reach this goal today.
What is your development policy and your relationship with Europe, what are the industries with high potential in Romania and what role should Europe play?
CD : The roots of BNP Paribas Leasing Solutions are European. Our main partners are European but they wish to be able to develop internationally. Europe is therefore the starting point of our international development. Europe has put in place additional regulations since 2008, such as the role of the ECB or the GDPR. The legal framework has toughened, which has created many additional constraints and consequently additional costs in order to meet its standards. We are transforming ourselves internally to meet these expectations. These are constraints but also opportunities in the sense that it allows us to consolidate and preserve our place in this market by making it difficult for new competitors to arrive ("New Comers").
LP : Infrastructure in Romania remains largely undeveloped. The road and highway network is the least dense in Europe, with 834 km, Romania is an important part of the pan-European corridor with an axis that extends from Germany to Greece. Romanian infrastructure is therefore crucial for interconnection. There is a real demand for a wider and better network. This will fluidify economic activities and render accessible certain areas that are quite isolated as they are poorly served. European funds will accelerate the transformation of the country and the modernization of the road network. This will benefit Europe as a whole but also Romania for many lines of business.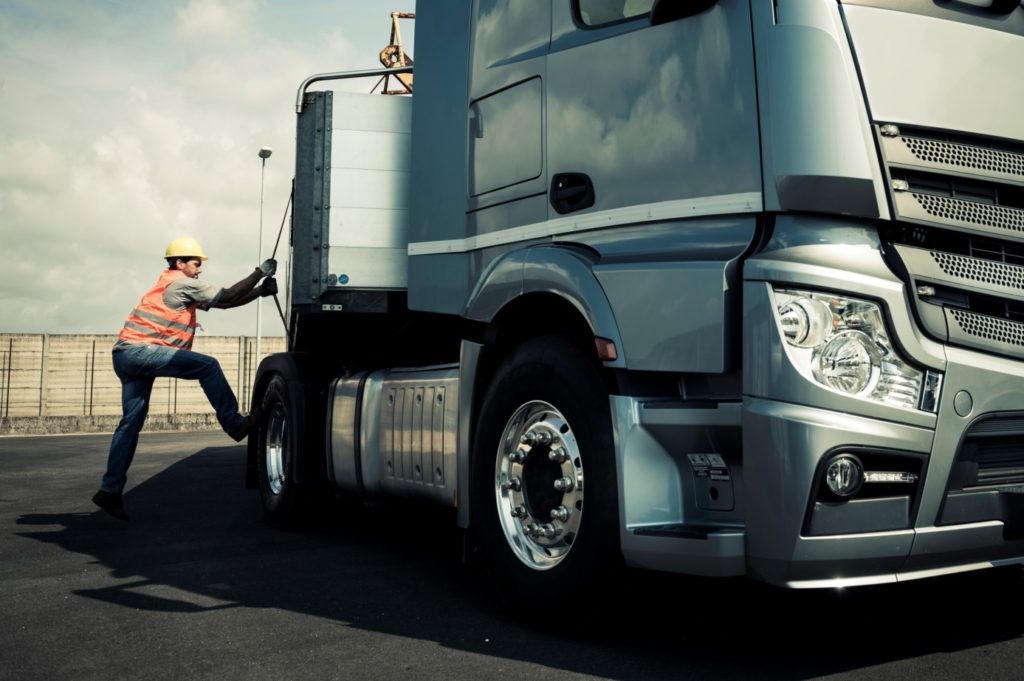 BNP Paribas Leasing Solutions
12 rue du port
92000 NANTERRE, France
leasingsolutions.bnpparibas.com
Retrouvez les sur TWITTER et sur LINKEDIN