Mr. Eduardo Santander Executive Director, ETC

Multilingual executive. Educated in Spain, USA and Austria Mr. Santander holds a PhD and a MBA degree. He has broad experience in tourism marketing, advocacy and public affairs gained in diverse private companies and public institutions from the tourism and hospitality sector. He is also guest lecturer on tourism marketing at international business seminars in a number of US and European Universities. He's a frequent speaker in Tourism, Hospitality Industry and Destination Marketing forums and a passionate panellist.
European Tourism: Fostering Sustainable Growth
It is widely recognized that Europe is the world's number 1 tourist destination. Last year painted a promising future considering that Europe reached another record of international tourist arrival, resulting in a positive increase on previous year's performance.
Factors that contributed to this positive development include the recovery of major source markets, marketing efforts in promoting travel outside the main season as well as themed promotional activities.
Furthermore, the future of the tourism sector appears prosperous as international tourist arrivals to Europe are believed to accumulate to 745 million by 2030. However, the European tourism industry is facing increasing global competition from emerging destinations that are attracting a significant number of tourists.
The World Tourism Organization (UNWTO) forecasts that especially destinations in Asia and the Pacific will benefit from the expansion of intra-regional travel and will gain most of the new arrivals in 2030. Consequently, North-East Asia will replace Southern and Mediterranean Europe as the most visited sub-region in 2030.
Sustainable tourism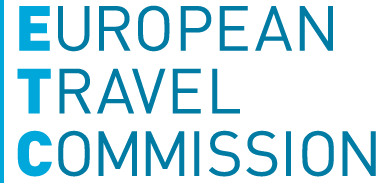 In order to remain the world's first tourist destination, Europe must respond to the shifting patterns in global tourism and capitalize on the potential of tomorrow's outbound travel markets. Their expanding middle classes are a growing market for European destinations, whose stakeholders need to ensure the development of a sustainable tourism sector.
Since the emergence of the term in the 1980s, sustainable tourism development is understood to encompass not only the region's lasting economic benefits but also stakeholders' responsibilities linked to the socio-cultural and natural environment which both form the basis of Europe's unique tourism offer.
Sustainability in tourism should be considered in three different but interconnected dimensions:
1) Economic impact
Tourism in Europe is often discussed in terms of its beneficial economic impact. Tourism has proofed to be one of the few resilient sectors in the fragile economies of Europe during years of economic downturn.
The tourism industry generates (directly and indirectly) 10.2% of total EU-28 GDP, a figure which is forecasted to rise to 11.2% of GDP by 2027.
To be more specific: the sector's total contribution to GDP is greater than the impact of Europe's mining, chemical manufacturing, higher education, and automotive manufacturing sectors and represents one of the leading employers in the region.
Tourism is an important driver of economic and social development. The sector stimulates economic growth by generating income, employment and investment in Europe, and through its exports to origin markets worldwide. It helps to sustain our cultural and natural heritage, provides revenue to fund facilities and infrastructure enjoyed by visitors and residents, and promotes an awareness of a common European identity and citizenship distinguished by its diversity.
Apart from the direct contribution to the regions' economy through the influx of revenues from tourism services, tourism produces a spill-over effect that benefits the recognition of Europe's unique cultural and natural heritage. Tourism can assist local communities in developing a cultural and/or natural tourism product that opens new sources of revenue and employment. Furthermore, the public attention that follows in its wake may result in increased public and private investment as well as in the development of a shared responsibility to preserve assets for the benefit of the local community and future generations.
2) Socio-cultural impact
While fostering and harvesting the benefits of tourism's economic impact, European tourism also needs to be a socially responsible industry that is accessible to all people regardless of their background. In this context, I would like to specifically mention three groups:
People with accessibility needs: According to the WHO, an estimated 1 billion people in the world live with some form of accessibility need which is 15% of the world's population. It is a segment with increasing significance that calls for the design of a universally accessible tourism industry (products but also communication e.g. websites). It is important to note that this groups include not only people with disabilities but also families and senior travelers.
Ageing of the population: Around the world, countries are facing an increased share of senior citizens (25% of European population). Equipped with adequate purchasing power and leisure time this segment poses potential for the future, although, it also requires tailored tourism products and amenities that cater to their needs.
Socio-economic segments: Considering Europe's vast offering, it has the potential to provide a memorable experience to tourists with every travel budget. Europe's competitive cost-benefit ration needs to be better communicated and promoted, benefiting all regions.
In tandem with making European tourism more welcoming to specific visitor segments, the social dimension of sustainable tourism also advocates for safeguarding the socio-cultural authenticity of the host community, which by no means should be neglected in product and service development.
3) Environment impact
Safeguarding Europe's position as the world's number 1 tourist destination also means preserving the region's authentic natural character and acting responsibly towards its population.
There is no doubt that tourism, in particular mass tourism, places a strain on the region's natural resources, creates pollution and impacts the physical environment through construction activities and tourist trampling. The development of alternative forms to mass tourism is therefore essential, demanding investment in and promotion of ecologically respectful products and practices.
However, the sustainable development of tourism in Europe is inhibited by three major factors:
Corporate conduct and policies often place economic growth over social and environmental concerns, in particular in times of financial hardship.
The seasonal nature of demand can be interpreted to impact all three dimensions of sustainability. Seasonality affects more than 96% of destinations whose sustainable equilibrium is often endangered during peak seasons that place a strain on both social and natural carrying capacities. In Europe, this is particularly apparent in the months of July and August, when the volume of tourist nights is 3 to 6 times higher than in January and February combined across European destinations. Likewise in off-seasons, economic viability and employment are worryingly unstable.
The sustainable development calls for political leadership and collaboration on various levels. This is in itself a challenge considering the complexity and fragmentation inherent in the tourism sector.
Taking these facts into consideration, the UN World Tourism Organization (UNWTO) specifies that essentially, the sustainable development of tourism shall incorporate four essential goals:
Maintain a high level of tourist satisfaction
Ensure a meaningful experience to the tourists
Raise awareness about sustainability issues
Promote sustainable tourism practices
What is the contribution of the European Travel Commission (ETC) to sustain European tourism's competitiveness?
At the core of ETC's strategy are the stimulation of competitiveness and the promotion of sustainable growth of the European tourism sector by raising awareness for 'Destination Europe' in long-haul markets.
Europe must take advantage of its tourism offerings and enforce its market shares in both emerging and established markets.
This means that in all efforts, Europe must align its market mix and identify underserved segments (e.g. senior tourism, LGBTQ, etc.) and further expand its understanding of pan-European product development. Through the promotion of transnational experiences, the European Travel Commission particularly seeks to raise visibility for the plethora of products available while creating awareness for the region's diversity. An essential pillar to achieve the sustainable growth of European tourism are public-private partnerships (PPPs) following a focused approach with common and achievable goals.
ETC's long-term strategy focuses on developing PPPs for European tourism promotion and raising awareness for pan-European, transnational thematic tourism products and experiences (such as cultural routes, heritage) that shall inspire and be tailored to different markets, passions groups and traveller segments.
To summarize what it has been outlined before, ETC firmly believes that four of the most important things to support the sustainable growth of the European tourism sector are:
It is crucial that National Tourism Organisations continue to strengthen their collaborations under the umbrella of a common European marketing joint promotions;
Through market research, uncover the themes fostering the development of pan-European products; and
Deep cooperation between public and private stakeholders on continental, national, and regional levels.
The establishment of a reputation for specialized products that appeal to and fulfil the needs of different traveller segments.
European Travel Commission
Rue du Marché aux Herbes, 61
1000, Brussels
+32 2 548 90 00
info@visiteurope.com
www.etc-corporate.org