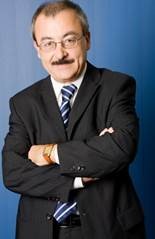 Combining a unique diversity of expertise, talents and cultures, Thales architects design and deliver extraordinary high technology solutions. Solutions that make tomorrow possible, today. With 64,000 employees, a global presence and revenues of 15.8 billion euros (2017), Thales provides latest-generation technologies in aerospace, space, ground transportation, defense and security. From the bottom of the oceans to the depth of space and cyberspace, Thales helps its customers to think smarter and to act faster – mastering ever greater complexity and every decisive moment along the way. Thales is a key player in keeping the public safe and secure, guarding vital infrastructure and protecting the national security interests of countries around the globe.
In all its strategic domains, Thales provides the software based systems embedding the intelligence that basically constitute the "brain" helping customers to take the best decisions in decisive moments.
Since 2014, Thales has invested almost 7 billion euros in digital technologies, including the integration of several leading-edge technology companies such as Vormetric, Guavus and Gemalto (closing is expected in H1 2019),Thales is becoming a global leader in the fast-growing digital security market, supporting its most demanding clients in their digital transformation.
This will significantly transform the way the company is interacting with the customers, will increase the competitiveness of the solutions, and will speed-up the time to market of new innovative solutions and products.
Thales in Romania, a presence since 2007
In 2007 Romania joined the EU and the same year Thales began to develop its industrial operations in the country. It was then that Thales embarked on expanding its team of software research and development to address railway transportation needs.
Silviu Agapi, Country Director for Thales in Romania "Since the set-up of engineering capabilities in Romania for the rail transportation activities in 2007, our team in Bucharest is serving Thales' customers worldwide. Our engineers have gained recognition for their competence and expertise throughout the Thales Group."
Full speed in developing further the local presence
In 2018, Romania was chosen to host a Group Engineering Competence Centre. The Competence Centre to be launched early 2019 will deliver solutions beyond ground transportation in a number of Thales business areas, from space and defence, to security and aeronautics. "The Centre will capitalise on the local team experience and will leverage the very skilful and agile local Engineering environment. Our objective is to build a top-level, Thales Engineering capability in Romania. We are aiming at high level of recruitments – several hundred per year over the 2019-2021 period. To succeed, we are planning domain and technology processes trainings together with an attractive work experience, serving global projects".
Today, the Romanian market's needs are growing and diversifying: from rail transport and defence/security, to science and technology, as well as aviation and space. "As a global technology leader, Thales has the capabilities, the strength and desire to address new challenges and new opportunities ahead in Romania. With our engineers and researchers, we have unparalleled capability to design and deploy equipment, systems, and services to meet the most complex security requirements. Thanks to the Bucharest-based Competence Centre, we will have a greater capability to serve Romania's ambitions".
Seeing the light

Thales' commitment in Romania also means commitment for a unique scientific project: the contribution to the European laser research project ELI-NP (Extreme Light Infrastructure-Nuclear Physics). The company is supplying the world's most powerful laser to Romania's Nuclear Physics Institute and is developing a special technical and scientific training programme. When scientists first glimpsed the possibility of opening up new knowledge about the universe through ultra-powerful lasers, they faced a challenge: no laser at the time was remotely powerful enough. But ten years later, Thales has brought them to the verge of accomplishing their vision. In May 2018, five years into the partnership with ELI-NP, the Thales team successfully generated 3 Peta Watts of power. They expect to reach 10 Peta Watts by June 2019, while the facility will welcome the first international researchers in 2020. This makes Thales a strong contributor to the world's progress, since the ELI-NP project will be used in almost all domains of activity, from health to defence and industry.