Presentation of WISE FINANCE SOLUTIONS, history, competency, services
WISE FINANCE SOLUTIONS is a consultancy company for business and project management. The main area of its activity is providing expert advice on non-reimbursable financing, with extensive experience in accessing European funds, government funds (state aids) and other types of grants, as well as in the management of investment projects funded by non-reimbursable funds. WFS constantly provides support to the clients in implementing their investment projects and mediating the relationship between potential beneficiaries and institutions that coordinate the implementation and the management of non-reimbursable financial assistance.
WISE FINANCE SOLUTIONS offers the following main services:
Financial investment assistance,
Development of the grant projects which includes: identifying sources of funding, eligibility review and the development of documentation necessary to access grants,
Project management (Implementation of funded projects) which includes: Planning and controlling project activities, Preparing tender documentation, Elaboration of applications for reimbursement, Preparing project progress reports.
In addition, WISE FINANCE SOLUTIONS offers complementary services for business or project development such as: Legal consultancy (drawing up contracts and legal opinions, negotiating contracts on behalf of the client, complex legal activities); Legal deeds and representation before various authorities – creating new companies, preparing documents; Legal representation in court; Design services such as: Design of civil and industrial buildings, including: Fesability Study, Technical documentation for construction authorization, Technical design project and execution details, Expertise for preparation of technical documentation for non-reimbursable financing projects (EU funds and State aid) according to specific requirements; Financial advisory.
WISE FINANCE SOLUTIONS can be considered a One Stop Shop, offering all necessary services for investment projects or business development.
Having a vast and very experienced team Wise Finance Solutions can analyze not only the financing project, but also, the technical part of the investment, because it has technical specialists and technical auditors in the team. Also it can analyze all the documents from the legal point of view because in the team there are lawyers specialized in EU FUNDS and STATE AIDS.
Why WFS is the right partner to access to EU fund, in term of quality (certifications) and result (success 100%) ?
WFS is the right partner to access to EU fund because:
We have more than 10 years experience in the field of non-reimbursable funds (European Funds and State Aids) and an whole and experienced team of experts – One Stop Shop – European funds experts, Project Managers, Financial Experts, Project Evaluators, Public Procurement Experts, Technical specialists, lawyers specialized in European funds and state aids.
We have developed and managed a large variety of investment projects including major investment projects (over € 100 million/ project), in different fields of activity. Most of our projects belong to the manufacturing sector especially automotive, but we also have projects in agriculture, tourism, health, food industry, plastic industry, business incubators, industrial parks and so on.
Many of our projects are foreign investments because our aim is not only in Romanian companies support but also in foreign companies support.
We have a 100% success rate of the projects we have submitted, because we carry out an accurate analysis of the applicants and the project idea and we decide to involve only in development of the projects that we know that are eligible and have real chances to get financing. Our success rate of 100% is based not only on hard work but also on the enthusiasm and flexible approach trained during working on large scale projects that include multiple stakeholders.
We are a One Stop Shop company, offering all necessary services for investment projects or business development such as: Specific consultancy on EU Funds, State Aids and other grants, Project Management services, Design services, Legal services and Financial Advisory.
We are members of: Netherlands Romanian Chamber of Commerce – NRCC, British Romanian Chamber of Commerce – BRCC, French Romanian Chamber of Commerce – CCIFER, Italian Romanian Chamber of Commerce, Israel Romanian Chamber of Commerce, Japanese Business Association
We have partnerships at regional level so we can help any investor to get into countries such as Hungary, Poland, Bulgaria, Serbia, Czech Republic, Moldova, Greece.
Could you present important success today and for tomorrow ?
One of our successful projects was Glasscorp Romania project. Glasscorp is part of SISECAM Turkish group, one of the largest producers in Europe of basic glass, automotive glass, energy glass and home appliances glass. Glasscorp is a manufacturer of automotive glass for car producers as Volkswagen, BMW, Ford, Audi, Renault. Their investment in Romania with a total value of approx. 60 million euros was partially financed through a state aid scheme by the Romanian Government.They created about 300 new jobs and developed a new plant for automotive glass production.
Collaboration with Yazaki Romania is another important project of us. Based on the state aid project developed together, Yazaki obtained a state aid for financing the wage cost related to the new jobs created (830 employees) in one of their plants in Romania. Yazaki is one of the largest automotive wiring harness production companies in Romania. YAZAKI Group has been present in Romania since 2003 and has continuously expanded its activity here and has over 12.000 employees in Romania at present.
At present we collaborate with many companies from automotive sector but not only and development of investment projects in Romania is on going.
In addition to the current strategy to keep attracting main-stream investments coming from European Union and Turkey, Wise Finance Solutions aim at another frontier, Asia.
We have delved the potentials of this continent allegedly ammasing a large sum of global wealth stemmed from the sustainable economic growth and innovation, and eventually reached a conclusion that it is plausible to foster our approach mainly towards Japan,South Korea and subseqently to South East Asia including Oceanian region.
Having a faith in it, we have newly welcomed a senior executive officer having a Japanese nationality to intensify our strategic support towards Asia, and also prospect to open an office in the Far East to more swiftly serve potential investors.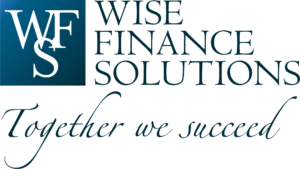 Our vision may be unbridled and reckless, but under the rapidly changing business environment that convulses and beleaguers business sectors, we are certain galvanic projects are the way to thrive during coming years.