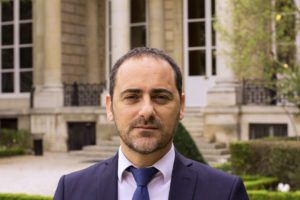 What is France's energy and climate strategy today?
I usually say that the climate challenge is global. Part of the solution is European. An example must be set on a national level.
With the Energy-Climate Act, which entered into force on November 8th and on which I was a rapporteur, France declared a state of ecological and climatic emergency. It is one of the first countries in the world to do so.
I am pleased that the European Parliament has, for its part, followed the same path. The temporality of this vote is, in fact, extremely important. The new European Commission, chaired by Ursula von der Leyen, has just been approved, and Parliament sent a strong message: the fight against climate change must be a priority!
To get back to France, still regarding the Energy-Climate Act, we have set ourselves very ambitious objectives, namely to achieve carbon neutrality by 2050.
To succeed, we must act in all areas, on all fronts.
In the transport sector, which is the largest emitter of greenhouse gases in France (29%), we are taking action in particular through a transportation act (Loi d'Orientation des Mobilités) for a cleaner daily mobility with the development of ridesharing and soft mobility. In this law, as in the last finance bill, we favour the support of the French people, especially the least affluent. This will help create a new mobility with reforms to the bonus malus system and a financial incentive to promote cleaner vehicles. Transport also includes freight and cargo. We promote and facilitate intermodality such as piggyback transport, for example.
The other major sector that emits a lot of greenhouse gases is the construction sector. Residential and commercial buildings account for 25% of France's greenhouse gas emissions. We have thus made energy renovation one of our priorities. Renovating your home is good for the planet, it's good for our fellow citizens' comfort and bills, and it's also good for our energy system. We bring more simplicity and readability and give everyone the means to renovate through the Energy-Climate Act, which creates a triptych of action for the renovation of energy strainers – information, obligation of renovation and sanction –, and the draft finance bill for 2020, as well as through actions far from law or regulation. The way is still long but we are actively engaged on this subject!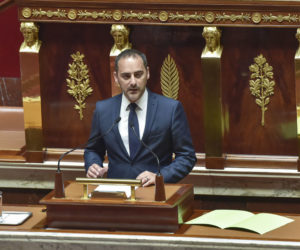 With the commercial relations balance act in the agricultural and food sector and a healthy, sustainable and accessible to all food supply known as EGAlim, we are promoting agroecology. With a circular economy and the fight against waste, we want to set up a new way of consuming. Consuming has an impact on the climate and the environment and to consume better every day is a major first step!
The action plan will be conducted not only in the consumption phase but also in the production phase: industry, agriculture, energy…
We have also chosen to no longer explore and extract fossil hydrocarbons in France and to close our last four coal-fired power plants. When this shutdown was announced, some people argued that it was anecdotal, that the plants represented only 1.8% of the electricity production in France. 1.8%, yes, but they also represent 35% of the sector's CO2 emissions.
Another advance through this law is that now the French Parliament will be fully involved in determining the course of major climate and energy trends in France. This will be done through a five-year law that precedes the adoption of future multiannual energy programs and low-carbon national strategies.
Our country's energy and climate strategy can only be achieved with the support of our territories and taking due account of their specific features: whether in terms of energy production with territories that are sunny, oceanic, windy, agricultural or that have nuclear culture, or be it in terms of energy renovation and mobility… The energy transition will only be achieved in cooperation with the territories!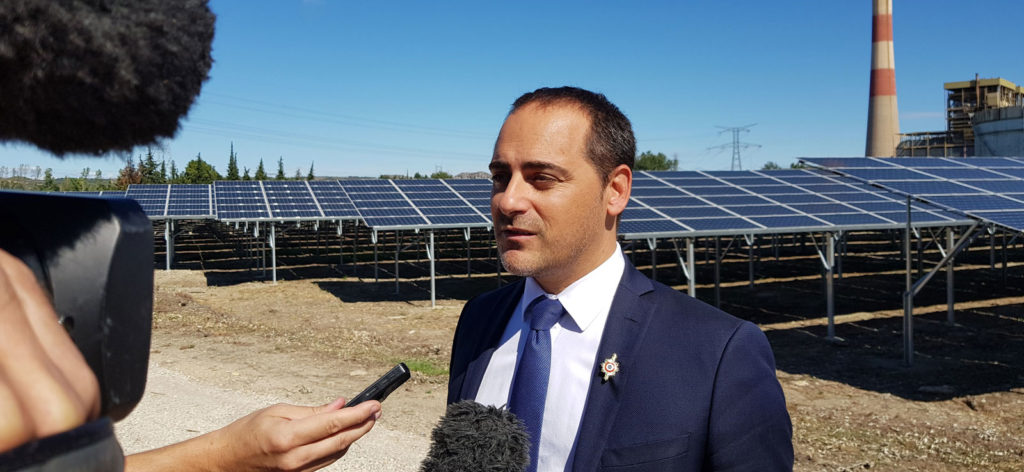 You have therefore been rapporteur of the "Energy Climate" act. Could you sum up the main components of this act? What is its philosophy?
It is always difficult to sum up an act, especially when you have carried it inside you and made it grow – starting from an 8-article text and ending up with 69 articles.
But, if I had to extract a philosophy from it, it would be that of touching French women and men's daily lives. As a rapporteur, I have always been concerned about making this highly technical law a law that will get across to all citizens.
The Energy-Climate Act means carbon neutrality by 2050 and the shutdown of the last four coal-fired power plants. This shutdown impacts hundreds of women and men who will lose their jobs and who must be supported. That is what we have outlined in this law!
We also set a target of reducing fossil fuel consumption by 40% in 2030 by, for example, reducing gas-powered cars and eliminating oil-fired boilers. We are further supporting the development of renewable energies, notably hydroelectricity, offshore wind, hydrogen and photovoltaics with more ambitious objectives and simplification and transparency measures.
The law also encourages citizens to produce their own electricity in energy communities while preserving our solidarity model of access for all to the electrical grid at the same price.
Like I said, we are working on energy renovation with the strengthened control on energy efficiency certificates (EEC) and the fight against fraud to protect our fellow citizens from bitter experiences. We take into account the carbon footprint of imported products and reduction objectives. We are creating the High Climate Council, an independent body of climate experts.
Finally, I think companies have a strong responsibility and a role to play in the ecological transition. I go so far as to call it the ecological acceleration… We are therefore instituting a more extensive "green reporting" including an assessment of companies' greenhouse gas emissions with a transition plan to reduce these emissions. We are also putting in place an obligation for certain investment companies to present the impacts of their operations on the climate and biodiversity.
Besides the law and its obligations, I think that a business leader or a captain of industry is a woman or a man who dares, someone who knows how to take risks but who also has intuition. The intuition that the ecological and climatic urgency is real, that it is not only a line in the Energy-Climate Act, not only a whim of our youth, and not only a subject among experts or scientists. The intuition to anticipate the impact that this subject will have on our society, our economy and therefore on companies.
Some have already got it, some are currently transitioning and others are just continuing on their path. This last option is no longer possible. It is not enough to talk about ecological transition in seminars anymore, we must act!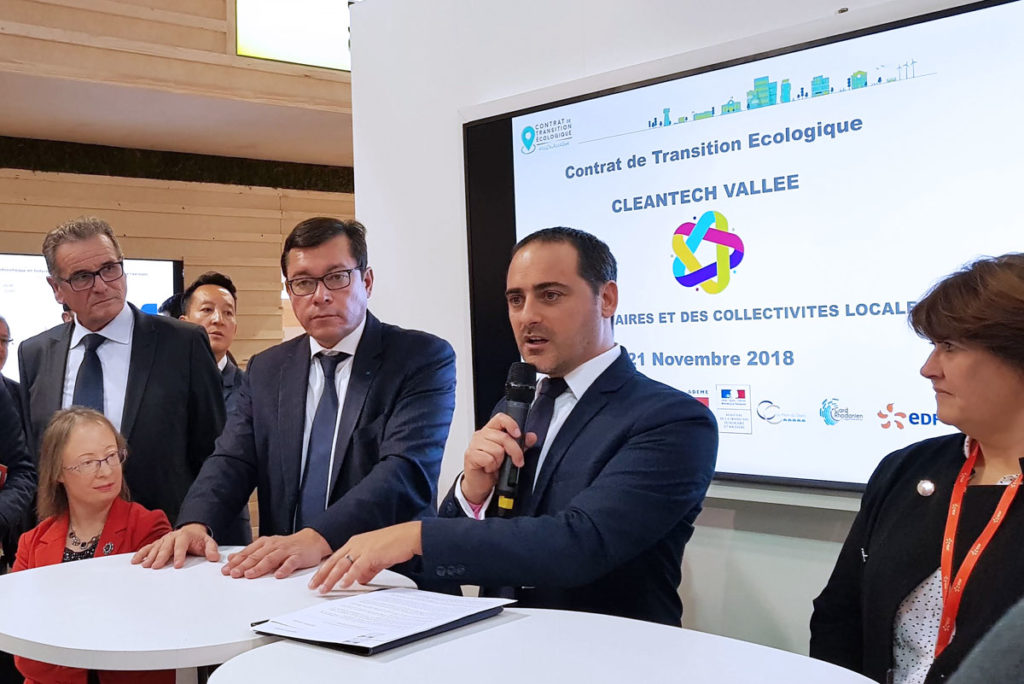 How can France be a vector for Europe on the eve of major debates on the European Green Deal?
As we have seen, France has earned a strong following by the European Parliament, which has also chosen to declare climatic and environmental emergency.
If we look at the Green Deal announced by President von der Leyen in her program, it involves ambitious measures. Some of these measures have already been taken by France, such as carbon neutrality by 2050 or the decarbonisation of the most polluting sectors. Some measures were even proposed by President von der Leyen as was the case for the Climate Bank.
On European as well as on international level, the President of the Republic, Emmanuel Macron, has always been able to help bring a realistic and ambitious voice on the fight against climate change back to the European Council, the One Planet Summit and, last September, the United Nations climate summit.
However, as I said, the climate challenge is global.
France could be exemplary, and even do more. Examples are driving forces. The line I chose to convey and defend in the finance bill for 2020 is to not finance abroad what France forbids on its own soil. This way, we limit or even prohibit state guarantees for exporting fossil fuels.
However, it is only a common desire of all States, and especially those that contribute most to greenhouse gas emissions, that will allow us to avoid the point of no return. In the words of United Nations Secretary-General Antonio Gutteres, let us not betray the "entire human family and all generations to come".
National Assembly – 126, rue de l'Université – 75355 Paris 07 SP – Tél : 01.40.63.74.33
District – BP 63139 – 30205 Bagnols-sur-Cèze – Tél : 04.66.89.72.16