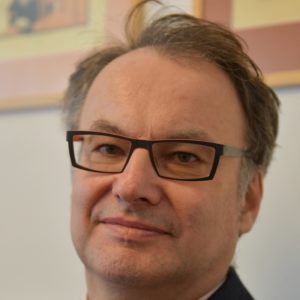 Czech Ambassador in Germany H. E. Mr. Tomáš Kafka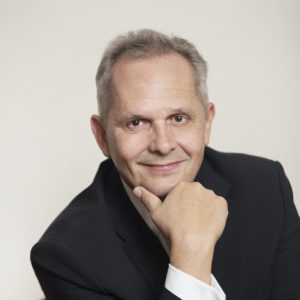 There is something very special about the Czech-German relationship, some mysterious ingredient often overlooked. We' d find it hard to explain otherwise why not only the collaboration in the economic sector has continuously grown and flourished over the last three decades and why also the relationship between the people on both sides of the border has intensified and improved so much. The people-to-people contacts have actually risen to a level known as standard between the West European neighbors and this even in places close to the border itself, meaning the places which until recently had still been traumatized by the former iron curtain. An iron curtain stretching for more than 800 km in the case of our countries.
We feel that this message has not yet reached the general public domain and Czechs and Germans may still be considered default neighbors instead of friends and partners. This is what you might think when relying only on media reports. However, the public opinion polls as well as the number of joint Czech-German projects – submitted to Brussels programs or the Czech-German future fund as a foundation established for funding projects of common interests and crowned by common success – speak a different language. They definitely reflect on more friendly, even sought-after relations between Czechs and Germans than the media pictures may convey.
How can it be, that Czech-German relations appear so under-hyped and underrated? There is no finger-pointing necessary. Not every relationship gets such attention as deserved. We shall not be sulking, since at least this time the reality is much better than the perception and that suits us more than, if it were the other way round. Czechs and Germans are thus a sort of hidden champions of their relationship. Yet, the question remains – how did it come this way?
Huge credit belongs, of course, to the economy. Both sides profit from their economic interconnection. Yet the economy is not everything (even though without it, maybe, everything would quickly turn into nothing). There must be something else yet about the Czech-German relationship. The answer may sound quite shocking to the untrained ear: it was the political representatives of both countries who managed together to achieve something quite positive: after years of negotiations, they agreed on the Czech-German Declaration, tackling the sensitive issue of our joint history and its legacy for the creation of a truly joint future. It is surely possible to recapitulate the text of this document in many different ways, however the one, which hits the point at best, goes as follows: both government acknowledged the woes and hardships citizens of both countries had suffered in the past. They also acknowledged that the legal systems of both countries do not allow for creating a cross-border state of justice and cannot tackle the ongoing problems in a sufficient way, regardless how much it may be desirable. However, both countries acknowledged that they are willing and able to create such context for future development of mutual relations, where all those shortages won´t be decisive factors anymore.
Both governments spoke, and actually both societies listened!
A rare development indeed. A case in point for the need for political leadership. By consciously deciding that it is at times better to leave an issue unresolved, they paved the way for the future. So much so that today, 25 years later, we can safely say that Czech-German relations are the best they have ever been.
As stated already, economic interdependence plays a role. And it is precisely in the economic sphere where we can see the development of our relationship. From being a prolonged workbench for German companies, Czech companies have turned into true partners: In improving products, in jointly carrying out research and development, in jointly tackling new markets. Skoda Auto is but one, albeit the most striking example.
Our cultural links have developed into exemplary ties between us as well. Czech composers, conductors, artists, authors have always played crucial roles in the German cultural scene. A young writer such as Jaroslav Rudis, who set out to write in Czech and then started to write novels in German, is a perfect illustration of this. With the "Musica non grata" project established by the German Foreign Office and the National Theater in Prague, we have jointly rocked the European opera scene, re-premiering marvels such as Schulhoff's "Plameny". A project created against a very serious backdrop, "Musica non grata" honours those composers and artists persecuted and frequently killed by the Nazis.
Tackling our history has always been a difficult area between Czechs and Germans. German "Vergangenheitsbewältigung", dealing with the past, has been instrumental in paving the way for a more balanced way of looking at what divided us and what kept us together. Countless civil society initiatives in the Czech Republic have enabled us to find common ground also in the way we look at what happened in 1945 and the following years. We began to re-recognize that, for centuries, it did not make much of a difference whether you spoke Czech or German. You were a Bohemian or a Moravian first, and then you had a different mother tongue. With civil society and, to an extent, governments on both sides taking differentiated looks at our past, we were finally able to find our shared place in Europe.
Europe is where our future is. As two important actors in Central Europe, Germany and Czechia cooperate very closely on all the relevant dossiers discussed in Brussels. Our joint membership in the European Union has brought us even closer together. When you sit at the negotiating table with each other on a daily basis, you will not find yourself surprised at your partner's positions. With this in mind, we can focus on the issues we agree on and discuss the other issues sine ira et studio. Not a mean feat, not at all. The German side strongly supports the Czech presidency of the Council of the European Union, a presidency that will have to deal with an unprecedented number of very serious dossiers. We know that we will only prevail as "the West", as Europe, if we stand together. United as partners, allies and friends.
Then again: To say that our relations are better than they have ever been would not mean much if we rested on our laurels. Which is why we are constantly pushing for even better, even closer ties. There still is a lot to be done. Our traffic infrastructure is not as harmonized as it could be. Our health systems need to cooperate even more strongly. We need more people who speak German, more who speak Czech. We need even stronger political contacts, between governments but also between parties. In short: we need to continuously upgrade and intensify our relations. Only then will we be able to jointly tackle not only today's, but also tomorrow's challenges.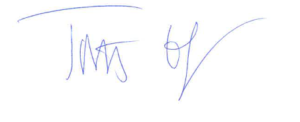 Czech Ambassador in Germany H. E. Mr. Tomáš Kafka