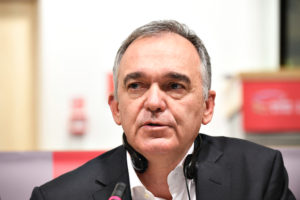 Could you please illustrate us the strong points of Tuscany Region?
Tuscany is a very heterogeneous region. Art, history and landscapes have made it famous all over the World, but it is also a very dynamic territory, characterized by highly advanced manufacturing firms, a natural vocation for the export and very specialized Universities.
After the 2009 Crisis, the Tuscan export has met an increase to an extent of +4,2% in 2017. Furthermore, Tuscany Region's exportations increased more than the German ones demonstrating, considering also the length of the observation period, an assimilated competitiveness on foreign markets.
The sectors which met, more than others, a significant development are the manufacturing sector and tourism. For instance, the 2017 summer tourist season closed with an increase of 4% in terms of visitors, and this percentage has overcome the national average (3,7%).
In 2016, the manufacturing sector registered a 2,6 % growth, more than 1,7% as compared to the previous year. Other outcomes have been reached thanks to the Smart Specialisation Strategy, a requested conditionality by the cohesion policy, which is supporting an important digitalization process in the business fabric. In this regard, the Region has adopted a Regional Platform on Industry 4.0 in order to enhance SMEs and their competitiveness on international markets, improving their organizational dynamics and reorganizing internal production chains.
Tuscany Region can be defined as an average region at the national and European level, in terms of GDP and nominal GDP. How do you think to intervene in the EU Cohesion policy?
Tuscany Region has approximately a GDP of 104% compared to the EU Regions' average and of nearly 104 billion in absolute terms. Regarding structural funds, its financial plan for the period 2014-200 is empowered by EU Funs, for an amount of 1,5 billion euros, which translate into investments, aid to companies, fight to youth unemployment and they constitute an excellent tool for the canalization of public and private financing. Tuscany can be certainly defined itself as an example of virtuous region which has made the most of cohesion policy's resources. In the last planning we were even able to spend more than the 100% of allocated resources.
Notwithstanding, as all the Regions with a nominal GDP near to the EU average, it has showed the so-called "average income trap" (as economists define it). As highlighted in the 7th Cohesion Report, these intermediate regions have labor costs too high to compete with Convergence Regions, but their regional innovation systems are not sufficiently strong to compete with big European capitals like Paris, London or Berlin. For this reason, Tuscany is struggling in order to maintain a Regional Policy addressed to all European Regions and not only to those with a GDP lower than 75% of the EU average (convergence) and for a cohesion with a budget at least equal to the current amount.
In this regard, new challenges for the EU (Defense, Security, Immigration) could constitute an opportunity to relaunch the entire European Integration project. Starting from a revision of the Multiannual Financial Framework empowered by "more European" own resources, exiting from the national contributions' logic and leading us to a debate among States based on the "I pay more than I receive" issue.
The introduction of an European Financial Transaction Tax- the so-called Tobin Tax- or on CO2 emissions, or on large digital industries would not affect the EU Budget or even less in the pockets of EU Citizens.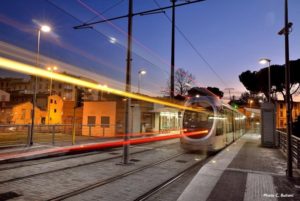 Which are the sectors that benefit from the cohesion policy, thus receiving European funds?
Tuscany Region pursues the Europe 2020 strategy goals through a growth, innovation and job creation-oriented process.
In particular, we focus on improving innovation performance by strengthening the technology transfer system and business competitiveness, as well as on fostering the transition toward a low-carbon economy, promoting social integration thanks to Urban Innovation Projects and enhancing bringing cultural heritage online.
The ERDF has an overall budget of Euro 792 million: 35% of its resources (i.e. around Euro 275.1 million) are committed to research, development and technology transfer; 25% (i.e. Euro 196.7 million) is earmarked for environmental sustainability; 6% are committed to programs of urban regeneration and almost 4% to the most important museum.
Other resources are allocated for ultra-wideband deployment projects (i.e. 10%); for the SMEs competitiveness (i.e. 16%) and for technical assistance (i.e. 7-4%).
The ESF investments have a special focus on young people, relevant training sectors, more efficient services, especially those addressed to employment, children, old people and people with disabilities.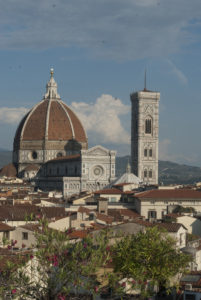 To give an example, the Tuscany Region has earmarked 35% of its overall budget that amount to Eur 732 million, to promote the economic independence of young people (age 15-29). Many actions have been designed to facilitate the achievement of professional employment for young people: assistance in education, university and training fields, apprenticeship training, self-employment interventions, internships, civil service, high-level study plans that aim at enhancing attitudes, personal growth and facilitating job-placement.
7.000 internships have been financed so far, as well as 2.500 new engagements on civil service projects, 360.000 actions employment services for young people, more than 800 engagements on technical higher education.
From your point of view, what would be the consequences of extensive cuts to European resources, namely European Regional Development Fund, European Social Fund, and Cohesion Fund?
The Structural Funds represent the main tool to guide the regions' economic and social policy. They channel programming strategies; they attract new added value investments and they encourage regional public investments in the territory. These funds are used to implement infrastructures, business assistance, to contrast unemployment, to promote research and innovation, to contrast climate changes. In Southern Europe, Structural Funds and the less important national resources, represent more than 50% of the total capital expenditure.
Two of the three budgetary cut scenarios, as described by the Commission in the recent Communication, are based on potential cuts for Cohesion Policy of 15% or 30%. This means that Italy will receive a lower share of funding, Euro 42 billions of structural fund less, as well as Tuscany will lose Euro 1,5 billion in seven years.
"GiovaniSì" project, with a budget of Euro 250 million, has created 2.500 new employments, 12.000 internships, 150.000 professional trainings, and it is has inspired "Garanzia Giovani" EU project. With a lower budget available at regional level, it could never be possible.
Moreover, the Cohesion Policy is the only policy focusing on investment and European growth, and it is a clear example of how the EU is close to its citizens. Its downsizing would gradually foster a general sense of mistrust toward the European project and a growing euroscepticism.
On the contrary, what would you advocate in order to renew the Cohesion Policy for the post 2020 period?
I hope the Cohesion policy will keep being addressed to all region, thus not only to those poorer, with an adequate financial envelope, at least equal to the current one.
The Cohesion Policy should also be renewed by introducing multi-fund operational programs that are made up by different structural funds. The benefits coming from these programs would be, first of all, to overcome a sectorial approach and then to exploit funds synergies in order to set up projects referring to several areas and with different goals.
Otherwise, new synergies could be boosted among indirect funds or funds directly managed by the Commission (as Horizon2020). This way it will be possible to focus on the most important economic and social priorities of each territory, as for instance by the implementation of a Smart Specialization Strategy.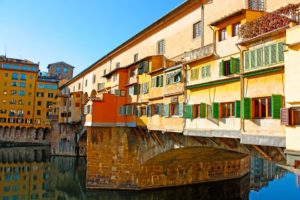 The actions carried out by Tuscany are focused also on development cooperation: could you describe the regional most recent projects, their funding and their objectives?
In the last years Tuscany's cooperation with the Mediterranean and the Middle East areas has concentrated in some countries on some preeminent themes:
Support to democratization and decentralization processes
Support to young's associations and to civil society development
Growth of local economic systems
Our primary countries are Tunisia, Palestine, Israeli, Lebanon and Morocco.
Tuscany continues to bring up many projects in Palestine in the field of "Med Cooperation Program" in partnership with different Palestinian and Israeli municipalities. The aim is to promote the mutual comprehension, the reconciliation and the pacific coexistence of Israeli and Palestinian populations. The achievement of these purposes has to start from the consolidation of the existent relationships between the Med Cooperation partners and their communities by encouraging the social and economic development at the local level through the enhancement of the representative local contexts in the north of  Cisjordanie and Israel.
The cooperation between Tuscany and Lebanon has started since the first interventions after the war emergency in 2007; now we have structured a solid partnership with local, national and international actors in the Lebanon context. The activities of the last years have focused on supporting local authorities in the furniture of social and health basic services in favour of the most vulnerable population sectors by following the approach that actively involve local administrations, schools, universities and primary health centres. In the last 18 months four Lebanese ministers have adopted this approach as a model to be implemented in all the country.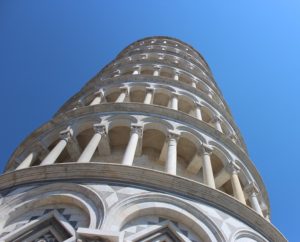 Tuscany is active in Tunisia since 2010 after the explicit request of the European Arrest Warrant and of the Tunisian embassy in Italy. About 1.600.000,00 euros from the regional resources have been invested in international cooperation and 2.000.000,00 euros from the national and international resources have been activated up to 2016. In these years the actions aimed to encourage social and inclusive economy, to support maternal and child health, to reinforce the administrative decentralisation processes and to promote young's associations as a growth factor for civil society.
The imminent elections that could be considered crucial for the future of Europe, which concrete actions will you undertake in Tuscany? Which message do you want your citizens and all European citizens to know?
We are in a crucial moment, because in several European Countries euro skeptical parties are on the rise. At the next election in 2019, these parties could represent an important force inside the Parliament in Strasbourg, which could constitute a risk for the entire integration project launched by the founding fathers in our Continent.
For this reason, we have to remind to National Governments that downward policies empower populisms, giving even more tools in the hands of euro skeptical parties: they don't have to be chased in their field of action, but they must be fought by convincing arguments and concrete facts.
We do not have to forget collective advantages linked to the membership in the largest single market worldwide, equivalent to 500 million consumers, which the cohesion policy aims to counter-balance since the times of Jacques Delors.
The message that I would like to convey is, first of all, to vote for European elections and, after, to remember how much the European Union has contributed to the development of our territories and how many benefits it gets us every day.
The peaceful coexistence among peoples is an essential and unique aim and the economic, social and territorial cohesion model, established in the Treaties, is an example which is the envy of the world.
This politically desired cohesion ensures the functioning of the internal market and it has as its ultimate objective the overcoming of income inequalities among regions and the development of an interregional, and sometimes also trans-national, cooperation.
Which are the challenges you will have to face after 2019?
Tuscany is emerging from this long crisis having proved a remarkable degree of resilience especially for the results obtained on the international front: exportations and tourism have unexpectedly grew up permitting the regional economy to partly contain the effects of the serious fall of the internal demand. Nevertheless, the number of unemployed is doubled and the same happened to the number of poor families, making these two serious problems – interlinked each other – an issue on which Tuscany must focus on.
The growth that we are experiencing in these last months on one hand reveal the exit from the crisis, on the other hand seems inadequate to face the two problems above in reasonable time. For this reason, the involvement to strengthen the growth becomes urgent and, in this regard, EU funds will have to cover an important role because they are one of the few resources able to support investments, which have collapsed during the Great Crisis.
We must look even further. The future that await us presents us with three big challenges: The demographic challenge, the climatic one and the technologic one. In the recent past, the changes on these three fronts, that were evident, were faced by Tuscany in a positive way, thanks to its happy inclusion of immigrants, to its ability to ensure an environmentally friendly development, to its capacity to combine traditional productions with innovation processes. Today some of these events are becoming faster and bigger than the past, so they must be ruled with wisdom knowing that the market itself is unable to rule them.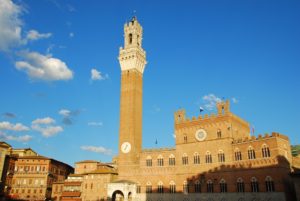 In which way, do you think it is possible to face new EU challenges (defense, immigration, Brexit) with a declining budget? Do you think these challenges could be an opportunity to relaunch the European project and specially to promote new own resources?
The worst signal that we can provide to people is a pared – down EU budget for post 2020.
The most recent reports made by the members of the EU Parliament Jan Olbrytcht in the multiannual financial framework and by the member Janusz Lewandowski on EU's own resources ask to Member States, respectively, to bring spending to 1,3% and to include new European own resources.
Indeed, the new European challenges need not only more resources, but even new forms of income, as suggested by the "High – level Panel on resources", guided by Mario Draghi.
A Financial Transaction Tax (Tobin Tax) could be the base for a new own resource for the EU budget, together with a tax on plastics, on Co2 emission or on big digital enterprises. All of these resources could contribute to the EU budget without burden over Member States or Consumers and that could get out from the Member States' logic "I pay more than I receive back".