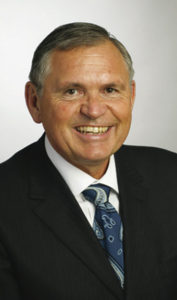 Recycling channels: improving existing devices
AMORCE is the first French information network, experience sharing and support for communities and other local decision-makers in terms of territory and waste management energy-climate policies.
AMORCE now has more than 860 members and represents 60 million inhabitants. What are its missions?
The association assists its members by organising exchange groups and events, producing publications or providing them with personalised advice. AMORCE also defends the interests of communities and their local partners to the public authorities. It regularly achieves major breakthroughs in this context: reduced VAT on heating networks, the creation of the Heat Fund, the generalisation of climate-energy plans, obligation to renovate energy-intensive housing, strengthening the missions of electricity and gas network operators in terms of energy management and development of renewable energies.
What do you think are the main issues concerning recycling networks in France?
Recycling channels in France have been set up by applying the principle of Extended Producer Responsibility (EPR), which makes the marketers of a product contribute to its management and recovery. The financial mechanism of the household packaging sector, which represents the most important deposit, has just been adopted. This is very insufficient for local authorities; the financial support paid by the marketers will indeed cover barely 50% of packaging management costs, while the Grenelle law stipulates that they cover 80%.
Communities will see their funding for recycling decrease, even though they must invest in sorting centres to be able to recycle all plastic packaging (not just bottles and flasks) as provided by the transition energy law. The problem is the same for the paper industry, where marketers cover just 10% of the costs for local authorities, despite the fact that the press is now obliged to contribute, notably because of the numerous derogations provided for this sector.
The organisation of the EPR sector of household hazardous waste is also under negotiation and the main challenge is to clarify the financial system and facilitate operational management by no longer forcing communities to distinguish between hazardous waste and household waste (only these are covered by the EPR). For the furniture sector, the main challenge will be to accelerate the operational deployment of the sector and ensure fair coverage of costs for the communities.
In addition, the energy transition law, on AMORCE's proposal, imposes an obligation for distributors to take back construction waste from professionals to facilitate their collection and recovery, but no system has been put in place while the obligation has been in force since 1 January 2017. The challenge for this sector is, therefore, to mobilise distributors to ensure that professionals benefit from a solution for collecting this waste.